Description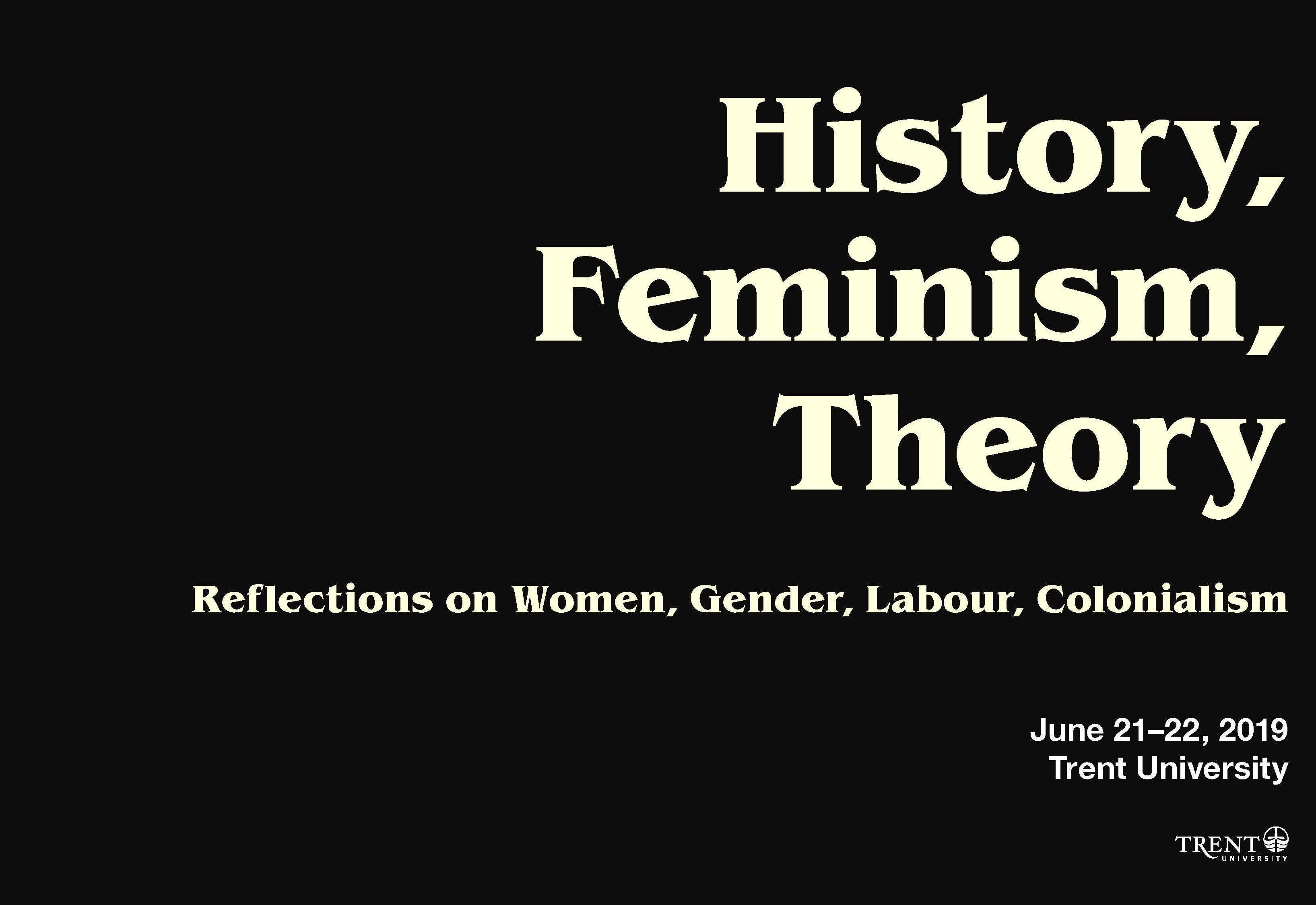 We respectfully acknowledge that we are on the treaty and traditional territory of the Mississauga Anishinaabeg.
The first conference on Canadian women's history was held at Trent University just over twenty-five years ago. This summer, scholars interested in feminism, history, and theory will convene at Trent once more for a conference to celebrate Joan Sangster's academic work. Building on the 2010 Canadian Committee on Women's History conference in Vancouver, this will also be an opportunity to take stock of the connected histories of gender, class, 'race,' labour, and colonialism in Canada.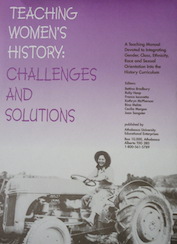 Please join us June 21-22, 2019, at Traill College, in downtown Peterborough. Everyone is welcome!
Registration is free, but we ask that if you are planning to attend one/both days, you register here so that we can keep track of our numbers. Snacks and lunches will be provided on both days. Please register by May 27, 2019.
*****Dinner tickets are sold out ******* If you would like to be added to a waiting list for a dinner ticket, please email fht@gmail.com. ***** If you would like to join us for dinner on Saturday night, please purchase a ticket at the cost of $52.00. This includes a buffet dinner, with vegetarian options, at a nearby restaurant and bar, The Publican House. It is within walking distance of Traill College or a short car ride. We are limited due to the size of the venue; we have reserved the second floor of the restaurant which seats about 60. The venue is only accessible by stairs. Anyone with mobility concerns should let us know and we will arrange for aid.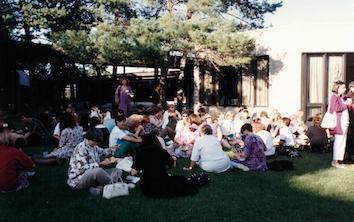 Questions can be directed to fhtconference@gmail.com.
Parking: free on-street parking is available in the area immediately surrounding Traill College
Accommodation Information: Holiday Inn Peterborough (Waterfront 150 George St., Peterborough, ON)
We have a block of rooms set aside for conference guests for the evenings of June 20, June 21, and June 22 under the group name Trent U - Feminism, History, and Theory. Individuals are required to call directly to the hotel to book their guestrooms. Please call either 705-743-1144 (dial 1 for reservations) or 1-866-258-5181 between 8:30 a.m. and 5:00 p.m. EST, Monday to Friday. Requests can also be emailed to hi-peterborough@whg.com. Reservations must be made by one month prior to arrival date.
Other hotels in Peterborough:
Best Western Plus Otonabee Inn
84 Lansdowne Street East
Tel: 1-800-780-7234 or 705-742-3454

Comfort Inn & Suites
1209 Lansdowne Street West
Tel: 705-740-7000

Super 8 by Wyndham Peterborough
1257 Lansdowne Street West
Tel: 705-876-8898

Quality Inn
1074 Lansdowne Street West
Tel: 705-748-6801
Places to eat in Peterborough
A full list of downtown Peterborough restaurants can be found here. A few we recommend:
St. Veronus Cafe and Tap Room - 129 Hunter Street W (old world-style tavern with dark wood walls serving Belgian comfort food and wheat beers on tap)
Le Petit Bar - 399 Water Street (cozy spot inspired by Paris's neighbourhood wine bars)
Electric City Bread Company - 165 Sherbrooke Street (serving quality breads, brunch, lunch, and dinner made from local and in-season products)
Rare Grill House - 166 Brock Street (intimate, chef-owned restaurant offering locally sourced steaks and other entrees, plus a wine list)
Amandala's - 375 Water Street 705-749-9090
Ariyana – 396 George Street North (Middle Eastern food) 705-874-1884
Cosmic Charlie's Café – 170 Charlotte Street (vegan-friendly, Asian, Caribbean) 705-741-6491
Curry Village – 306 George Street North (Indian restaurant) 705-742-1432
Dr. J's BBQ & Brews – 282 Aylmer Street (specializing in smokehouse bbq) 705-874-5717
Fresh Dreams – 373 Queen Street (Spanish/Basque & tapas) 705-557-7731
Hoshi Restaurant – 172 Charlotte Street (Japanese) 705-745-1305
Hot Belly Mama's – 380 George Street (Cajun cuisine in a French quarter atmosphere) 705-745-3544
Jasmine Thai Cuisine – 195 Simcoe Street 705-743-9799
Karma's Café – 217 Hunter Street (Tibetan, Himalayan and Southeast Asian cuisine) 705-748-5451
Kettle Drums Restaurant and Bar – 224 Hunter Street 705-874-1500
La Hacienda – 190 Hunter Street West (Mexican) 705-742-1559
Olde Stone Brewing Company – 380 George Street (brewpub & restaurant) 705-745-0495