Description
History Happenings are pop-up parties fuelled by entertainment and exploration. Each Happening features a completely different immersive experience created in partnership with our community collaborators. Bring your friends to enjoy these interactive urban social events that will ensure you build a personal connection with our shared history and culture. Each Happening's dynamic, free-flowing schedule means you can drop by at any time during the event.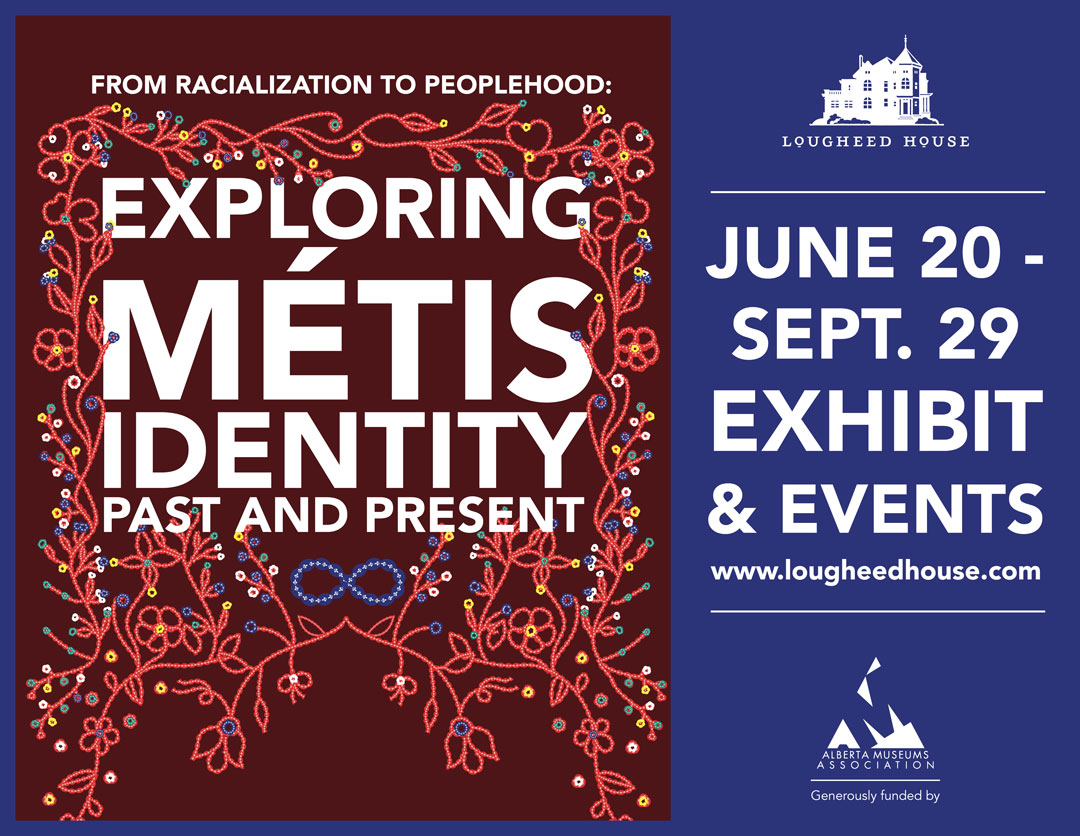 September 26th is the big send off to our summer exhibit, From Racialization to Peoplehood: Exploring Métis Identity, Past and Present. At this party we'll explore and share contemporary Métis experiences and how they are influenced by family history and lineage as well as the navigation of contemporary urban spaces. Sample presentations, talks, and performances, and we'll end the evening with a discussion panel of four of the exhibit's artists, and moderated by our Lougheed House Curator Caroline Loewen.
5:30 pm – Doors and Exhibit Open
6:30 pm to 7:15 pm – A 45-minute talk by Vicki Bouvier, President of Métis Local 87, a Doctoral Candidate at the University of Calgary and Michif Métis from Calgary who has ancestral connections to the St. Francois Xavier community of the Red River Settlement. Vicki will share her research working with young, urban Métis people and how they are able to grow and foster their own health and wellness, while living within a modern urban context. Her talk will explore the richness of what contributes to the health and wellness of Métis people, including personal relationships with their language, the land, their kinship networks, stories and spirituality.
7:30 pm – 8:15 pm – Musical set featuring Brianna Lizotte, an accomplished fiddle player who is deeply tied to her Métis history and enjoys contributing to the shared culture of Métis people through her music. She has been playing the fiddle for over seven years and in 2018 she released her first CD Scratch 'em. Brianna is an Honour Roll Graduate from St Joseph High School, with many accomplishments already under her belt, such as the Rising Star Award from the Alberta Men and Women of Country Music in 2016 and most recently the Mayor's Recognition Award from the City of Red Deer. Brianna is both a student and teacher of her instrument of choice, the fiddle, but her musical talents extend to the guitar, ukulele, clarinet, and percussion.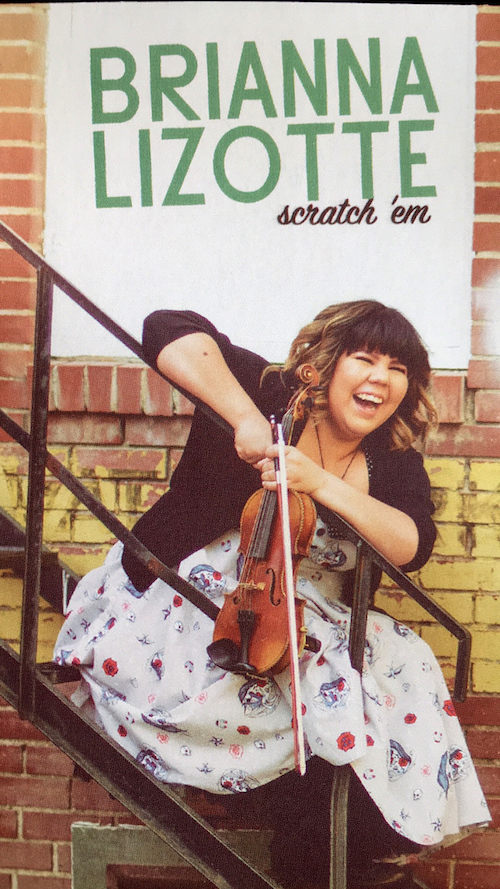 8:15 pm – 9:00 pm – Artists Panel featuring Heather Morigeau, Sarah Lowry, Dawn Saundersdahl and Heather Shillinglaw. Moderated by Lougheed House Curator, Caroline Loewen, the panel will discuss how the sharing of art, culture and history is an organic and evolving process. When it comes to their artistic practices and expression, these artists are working in a space where they are both incorporating their history and past, being influenced by their present and allowing those influences to develop an organically evolved future. Come learn first hand about the experiences that have informed each artists work and practice, and what excites them about their community's future.
9:30 pm – Event ends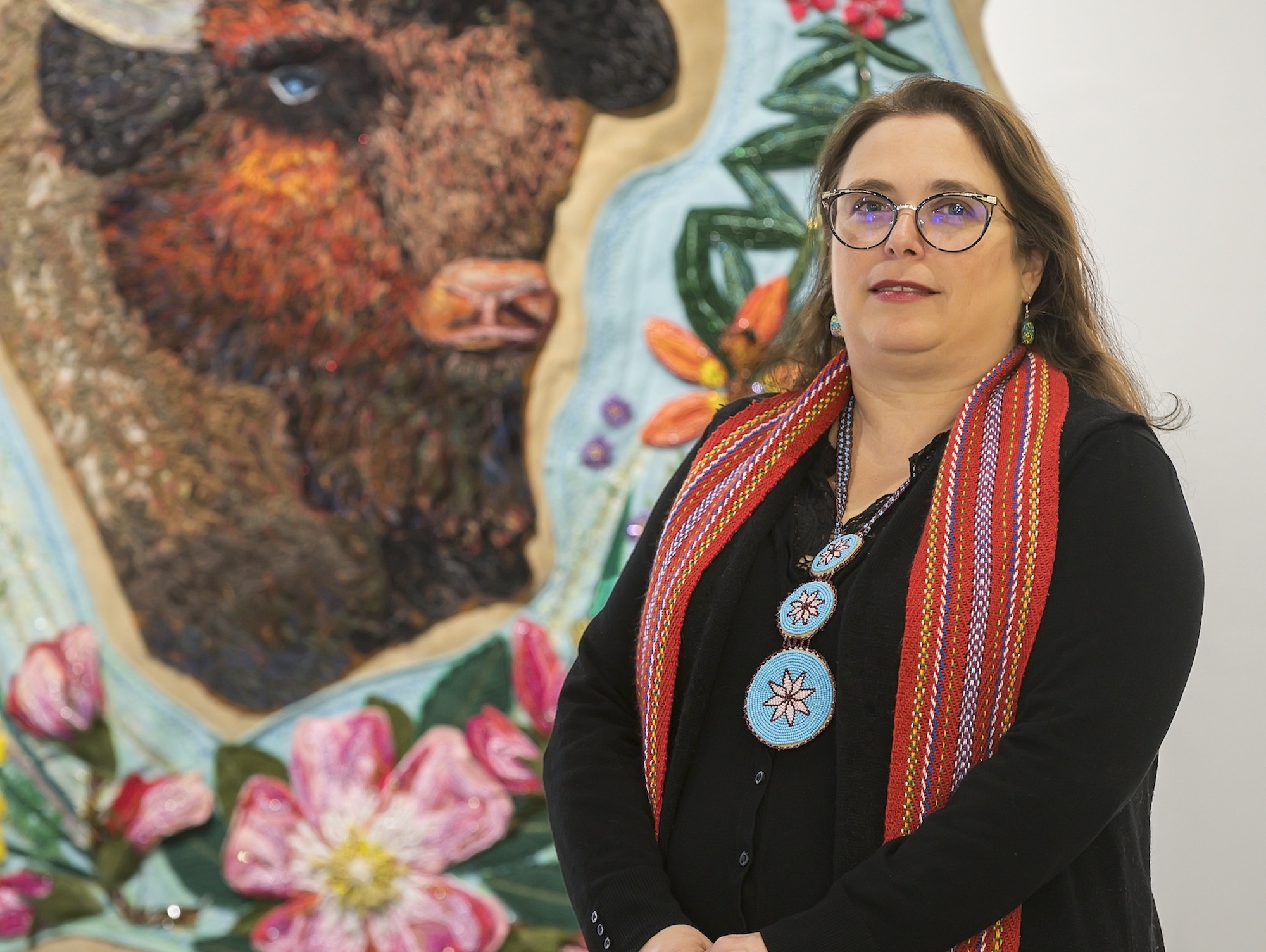 Above, artist Heather Shillinglaw and her "Bison scrip" artwork that is part of our current Métis exhibit.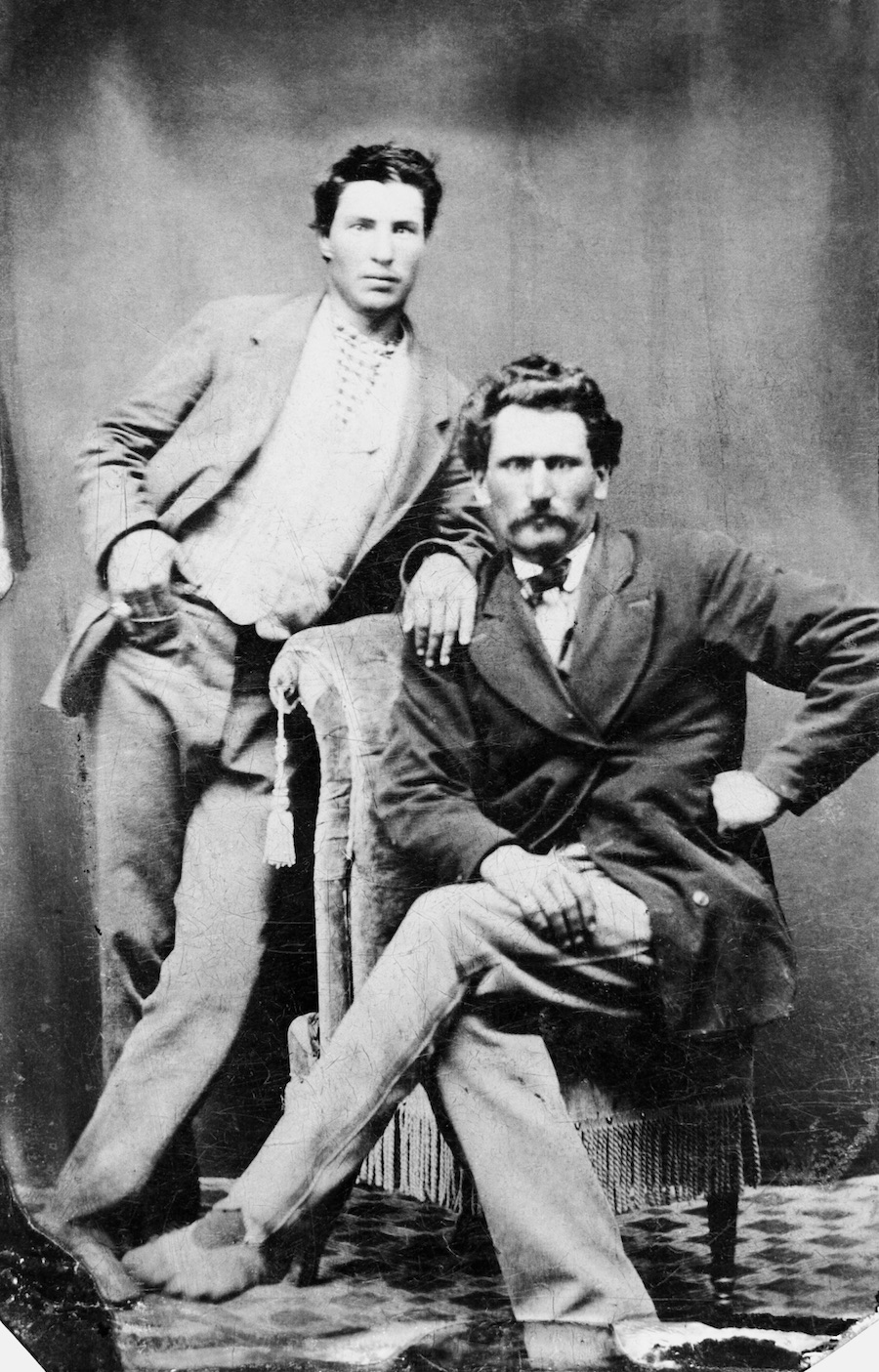 Above, photo from the 1880s of Alberta Métis leader Ambroise Dydime Lepine, and his son.
20% discount for groups of 8 or more. Email hrohm@lougheedhouse.com with your group booking request.
History Happenings is proudly supported by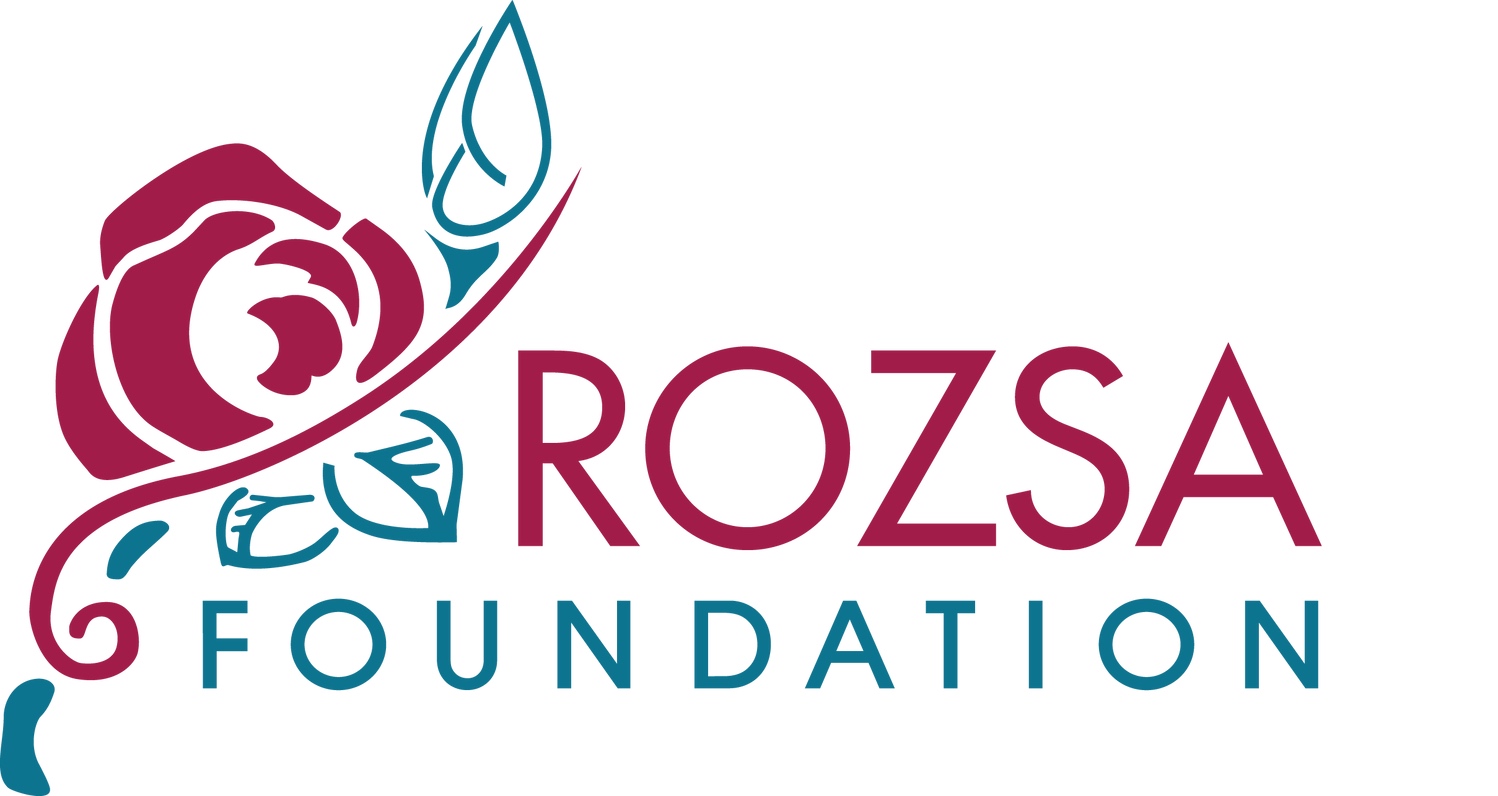 Our media sponsor is