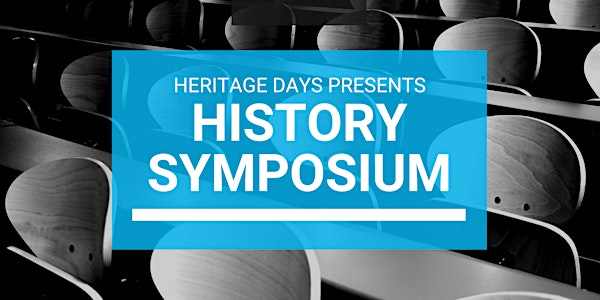 History Symposium - Alexander Mikaberdize: Jean-Jacques-Régis Cambacérès
History Symposium is pleased to present a talk by Alexander Mikaberdize: on Jean-Jacques-Régis Cambacérès
Date and time
Sat, Feb 25, 2023 10:00 AM - 11:30 AM PST
About this event
Alexander Mikaberdize will present on Jean-Jacques-Régis Cambacérès; The Second Most Important Man in France
For two decades, Jean-Jacques-Régis Cambacérès figured very conspicuously in France's political, cultural, and legal life. As a deputy to the Estates General, president of the Napoleon Convention, Minister of Justice under the Directory, Second Consul under the Consulate, President of the Senate and Archchancellor of the Empire, he was "more than number two, less than number one", in the apt description of historian Pierre-François Pinaud, and was instrumental in the genesis of the great reforms and institutions that came to define this era.
Alexander Mikaberidze is Professor of History and Ruth Herring Noel Endowed Chair at Louisiana State University-Shreveport. He has written and edited over two dozen books, including the award-winning The Napoleonic Wars: A Global History (Oxford, 2020) that has been translated into six languages. He is one of the editors of the multi-volume Cambridge History of the Napoleonic Wars.
This will be a live stream on our YouTube channel.
Please note, the talk will begin at 13:00 eastern time but we will open the livestream starting at approx. 12:50 to allow attendees the time to find the livestream.
Tip: periodically refresh the page on the YouTube channel to help populate the livestream.
Also consider subscribing to the channel, or at the scheduled time to to:
https://www.youtube.com/channel/UCeOdo89QhQQOSnROHKN3HoA
For inquiries reply to the confirmation email or send an email to:
inquiries@historysymposium.com
Please note, we are a not-for-profit organization and can bring you our talks on a no charge due to the generosity of our patrons. If you wish to give a tip or donate, please use PayPal and the email address above.
About the organizer
Heritage Days is a not for profit organization that is a registered charity in Canada.
It is run entirely by volunteers and our goal is to bring unique aspects of history forward in the most affordable fashion possible.
Our virtual talks are live streamed, recorded and archived on our YouTube channel which can be found at:
https://www.youtube.com/channel/UCeOdo89QhQQOSnROHKN3HoA