History Symposium presents Brad St. Croix: Fighting It Out: Canadian Troops at Hong Kong and In Memory
About this event
Brad's talk is titled "Fighting It Out: Canadian Troops at Hong Kong and In Memory "
It will be a look at Canada's role in this WW2 Battle.
This will be a live stream on our YouTube channel.
Please note, the talk will begin at 2:00 eastern time but we will open the livestream starting at approx. 1:50 to allow attendees the time to find the livestream.
Tip: periodically refresh the page on the YouTube channel to help populate the livestream. Also consider subscribing to the channel:
https://www.youtube.com/channel/UCeOdo89QhQQOSnROHKN3HoA
For inquiries reply to the confirmation email or send an email to:
inquiries@historysymposium.com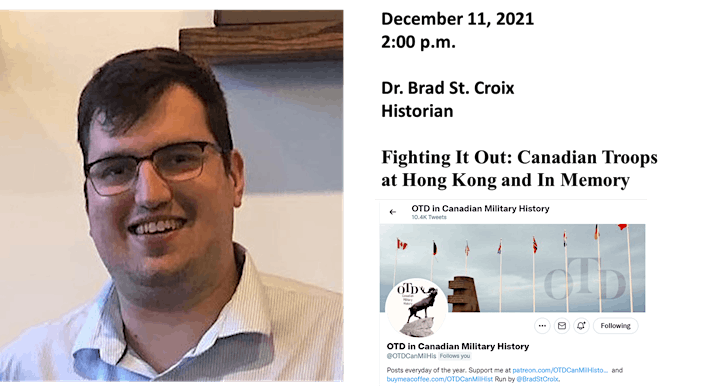 Organizer of History Symposium - Brad St.Croix - Canada & Battle of Hong Kong
Heritage Days is a not for profit organization that is a registered charity in Canada.
It is run entirely by volunteers and our goal is to bring unique aspects of history forward in the most affordable fashion possible.
Our virtual talks are live streamed, recorded and archived on our YouTube channel which can be found at:
https://www.youtube.com/channel/UCeOdo89QhQQOSnROHKN3HoA