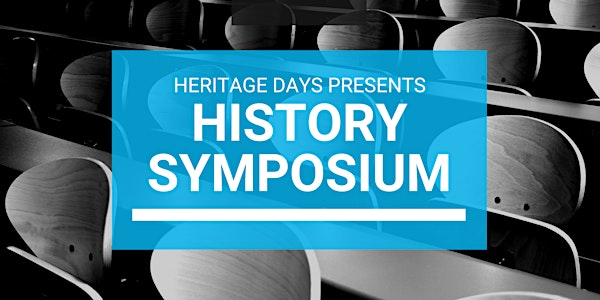 History Symposium - Lezlie Harper - Celebrating Canadian Black History
History Symposium present a talk by Lezlie Harper on Celebrating Canadian Black History
Date and time
Sat, Feb 4, 2023 10:50 AM - 12:30 PM PST
About this event
Lezlie Harper is the operator of Niagara Bound Tours, a Black history tour company located in St. Catharines, ON.
Lezlie is a fifth plus generation Black Canadian whose family came to Canada in 1851 settling in Fort Erie. She also has ancestors that were here earlier that she will speak about.
This has been a constant learning journey for Lezlie as she enters her 19th year of offering these tours to people she has hosted from around the world as well as many motorcoaches from the U.S. She also enjoys working with others on telling the Black history story. At present she sits on the Underground Railroad Consortium of New York State which is dedicated to preserving these historic sites throughout the state.
She also is working with other U.S states to establish a Harriet Tubman Trail that will end up in Ontario.
Reflecting on the experiences of her family and her community, Lezlie will talk about how Blacks living in Canada rose above their circumstances. Not only will the talk look at why Black Canadian History is important, it will also be a celebration of Blacks in Canada. Lezlie feels it is important for Black Canadians to feel proud of their Canadian heritage.
This will be a live stream on our YouTube channel.
Please note, the talk will begin at 2:00 eastern time but we will open the livestream starting at approx. 1:50 to allow attendees the time to find the livestream.
Tip: periodically refresh the page on the YouTube channel to help populate the livestream. Also consider subscribing to the channel:
https://www.youtube.com/channel/UCeOdo89QhQQOSnROHKN3HoA
For inquiries reply to the confirmation email or send an email to:
inquiries@historysymposium.com
We run these talks on a no charge basis through the generosity of our audience. Please consider giving a donation or tip via PayPal to the email address above.
We are a not for profit and registered as a charity in Canada. We can issue tax receipts for Canadian donations of $20 or more.
About the organizer
Heritage Days is a not for profit organization that is a registered charity in Canada.
It is run entirely by volunteers and our goal is to bring unique aspects of history forward in the most affordable fashion possible.
Our virtual talks are live streamed, recorded and archived on our YouTube channel which can be found at:
https://www.youtube.com/channel/UCeOdo89QhQQOSnROHKN3HoA