Description
Want to be sure you're first to hear about our next event for youth? Join our email list - click here.

What is a Hack Jam?
Local events or "hack jams" make webmaking and digital literacy easy, social and fun

We'll be using tools that help make it easy for youth

to explore, remix and redesign the web

Understanding how to tinker with code is a skill that's in demand

and makes youth more employable

Taking part in a hack jam helps teens to develop learning competencies,

including critical thinking and interpersonal skills

Working as part of a group or managing a project are important soft skills that employers look for

All of the tools and curricular content are

designed to be peer learning experiences

that are constructed and evolved by

community input and contribution

Youth will usually leave a hack jam event having

made

something - and this event will be no different!
Why do we need events like this in Toronto?
Toronto has an unique opportunity to become a world leader in teaching kids to code and be digitally literate. Together we can make our city a more interesting place and inspire a new generation of web makers and digital innovators. This year, Mozilla aims to bring together a community of people who care about increasing digital literacy among youth, planning events for youth in Toronto, and finding ways for youth-focused organizations, educational groups, non-profits, the private sector, other stakeholders (e.g. youth, parents, teachers) and the community-at-large to collaborate to create and support a generation of digitally literate youth. This is our first youth-focused event, and we hope you'll find time to join us! (See an opportunity for collaboration?
Email us.
)
Our Plans for this Hack Jam:

Theme:
Changing the World through Technology
Date:
Saturday, February 18th, 2012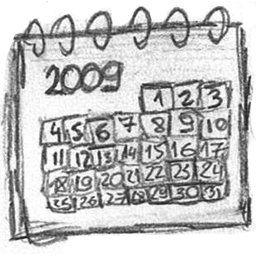 Time:
1 pm - 4:30 pm (or just drop by)
Location:
Mozilla's Community Space (366 Adelaide Street West, Suite 500)
What to bring:
A laptop! This event is BYOL. And if you have other electronics that you don't mind your child/children/ward using, then please bring those as well - for example, digital camera, flip cameras, tablets, etc. They just might find something interesting to do with them!
*Please note that you must accompany your child/children/ward at this event.*
How We're Going to Change the World on February 18th:
This hack jam is meant to be a semi-unstructured, collaborative, creativity-inpsiring experience for youth. There is no strict agenda, and we think just a touch of chaos is good for learning. There will be five stations set up around Mozilla's Community Space. When kids arrive, they'll be taken on a tour of each of the five stations, and then they'll be free to choose where they spend their time. This gives them the opportunity to work on the projects that they personally find interesting. Some kids will float around, spending time at many stations and working on many different things, while some kids will choose to spend the majority of their time working on one project. We welcome this sort of self-directed learning.
Each station will have volunteer instructors and assistants - there to teach the kids how to use the tool, and then to support them as they think creatively and use the tool to "change the world".
The Five Stations (No experience required!):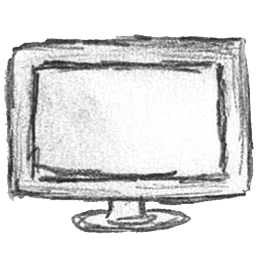 1. Websites for Awareness
Mozillian Marilyn Wigglesworth and her daughter Sara will be leading this station. Want to help? Email us.
At this station, participants will use Mozilla's
Hackasaurus
tool to hack a website and build awareness for a social issue that they care about. Or, if they like, they can remix a newspaper website to feature an article they write about their issue. Kids can also hack webstes to include projects that they develop at the other hack jam stations...the sky's the limit!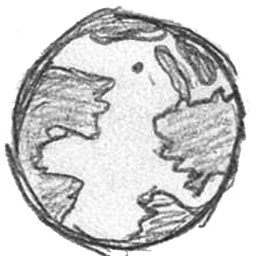 2. Resource Usage Calculator (with Python)Greg Wilson will be leading this station. Want to help? Email us.
At this station, kids will create a simple program using Python that asks a user about their resource usage habits - the typical length of a shower, how many bags of garbage they throw out every week, the number of hours their lights are on every day. Kids will research the impact of these activities, and then output for the user the impact of their habits on a weekly, monthly or annual basis - or beyond. If they prefer, they can also use Python to build a MadLibs-style story, like in
this activity
, or anything else they come up with.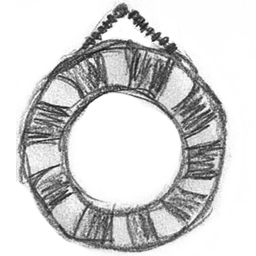 3. Building a Game with MIT's Scratch: Keep Our Oceans Clean!
Matt Price will be leading this station. Want to help? Email us.
At this station, participants will use MIT's Scratch to program (and play!) a fun and interactive game. The scene is the depths of the ocean, and the player has a net - they must use it to catch litter, barrels of oil, and other things we don't want in the sea, while avoiding the fishies! You can play something similar to the game the kids will build
here
. Of course, we encourage kids to be creative! This project is just a suggestion - they are free to take Scratch as far as they like!

4. App Prototyping Station
Karen Louise Smith will be leading this station. Want to help? Email us.
Paper, markers, crayons, stencils and other craft materials - that's what you'll use at this station to bring your ideas to life! We may also play around with a few online prototyping tools. So, bring to this station your ideas for the most awesome world-changing apps and websites you can think of...and let's get them down on paper. It's the first step towards turning our ideas into reality!

5. Tell your story
Ben Moscowitz will be leading this station. Want to help? Email us.
At this station, kids will produce a short interactive video on something they really care about. Whether it's an endangered species, an important social issue, or a pet peeve—participants will produce a quick video and webbify it with Mozilla's Popcorn Maker.

6. Reinventing Transit - ZIP TRANSIT by PlayLab.ca
Our roadways are so busy and traffic is always a problem. At this station, participants will be challenged to reinvent public transit for Toronto. They will brainstorm, design and using simple, everyday materials, will prototype, test and build an innovative system that will transport people across a zip line, high up in the air. Facilitators will be available to help participants use
PlayLab
's unique adaptation of the Design Thinking Process to solve this very real problem and generate ideas on how to change the world through technology. To learn more about PlayLab's unique approach to problem solving, visit
www.playlab.ca
.
Please feel free to tell other parents, your teachers, and friends about this event. If you can't come the whole time, feel free to drop in! We'd love to have you come and see some of the things digitally-literate youth can do.
*Please note that parents/guardians must accompany their children/wards at this event*
Want to be sure you're first to hear about our next event for youth? Join our email list -
click here
.
Want to volunteer?
We are looking for volunteers (teenagers and adults) with design, HTML, CSS, publicity, video and photography superpowers and skills. Sign up above or email Heather Payne at heather [at] heatherpayne [dot ca].