Hive Vancouver Learning Pop-Up!
When and where
Location
Vancouver Public Library Alice MacKay Room 350 W Georgia St Vancouver, BC V6B 6B
Description
Join Mozilla, the Vancouver Public Library, the Vancouver Maker Foundation, the Museum of Vancouver, Open Media and a fun group of community partners for Vancouver's first-ever Hive Learning Pop-Up, a celebration of hands-on digital literacy for makers of all ages. Dig in and play with machines in our open creative space, learn about the city's various learning pathways, visualize new digital ideas and play with your brain's experimental side. Let's bridge formal and informal education and launch Vancouver's Hive Learning Community together!
---
THE DETAILS: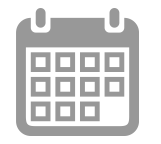 Date: Sunday, October 5th, 2014
Time: 3 pm to 6 pm
Location: Vancouver Public Library, Alice MacKay Room
*Please note that you must accompany your child/children/ward at this event.*
---
THE FORMAT:

This event will be a semi-unstructured, collaborative, creativity-inspiring experience for people of all ages interested in learning new things -- bring your kids, your grandpa and your parents! There is no strict agenda, and we think just a touch of chaos is good for learning. There will be 5 activity stations set up around the Alice MacKay Room at the Vancouver Public Library. This gives everyone the opportunity to work on the projects that they personally find interesting. We encourage you to spend time at many stations and work on many different things. To help keep the party going, we'll also be featuring an ultra-exclusive 3-hour digital making mix by DJ Early B!

---
FEATURED ACTIVITY STATIONS:
Museum of Vancouver: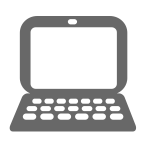 The Museum of Vancouver wants you to play! Check out a digital dress up station, where you can virtually try on garments from their latest exhibition, "Rationing to Ravishing". Feeling creative? They'll have art making materials on hand for you to create fashion accessories for your new look!
Open Media: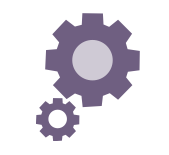 Open Media will be asking you to take our crowdsourcing tool and share with others in the online community what they cherish most about the open Internet. You'lll be invited to take a photo and contribute to a Tumblr feed to rock the powers of open together!
Vancouver Public Library:

The Vancouver Public Library will be have 4 Raspberry Pi stations set up and a variety of activities suitable for different ages, interest levels and abilities. Be ready to create and remix projects at the Scratch station together. Other stations will feature interactive coding projects from controlling devices through Raspberry Pi -- come check them all out!
Mozilla Webmaker: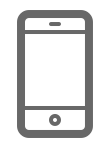 We'll be working with you to remix cool things on the web and learn code with Webmaker's set of free and open online tools (including X-ray Goggles, Popcorn Maker, Thimble & Appmaker). You'll learn how to make your own webpages, interactive videos, remixes, mobile apps and more while learning web mechanics, code and other valuable skills together!
Vancouver Community Laboratory: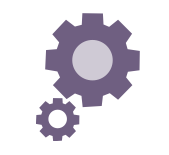 Drawing is a fine art, but what about the humble pencil that creates it? Charcoal from the fire was the medium of choice for cave dwellers, but it wasn't until the 14th century that hardened graphite rods encased in wood became widespread. Join the Vancouver CoLab at our lo-fi creation station to learn how to make your own customised pencil with a bit of wood and some power tools!
---
THE MORE, THE MERRIER!

Please feel free to tell other parents, your teachers, and friends about this event. If you can't come the whole time, feel free to drop in! Please note that registration is not required for you to come, but it will mean we can learn a bit about you and your learning level before you join us. This event is first come, first served.
We'd like to give a special thanks to the Vancouver Public Library and Vancouver Maker Foundation for helping to make the first-ever Hive Vancouver Pop Up Event possible.

---