Actions and Detail Panel
HOCKEY NIGHT w/ star Yannick Bisson in attendance!
Sat, 17 December 2016, 4:00 PM – 6:00 PM EST
Description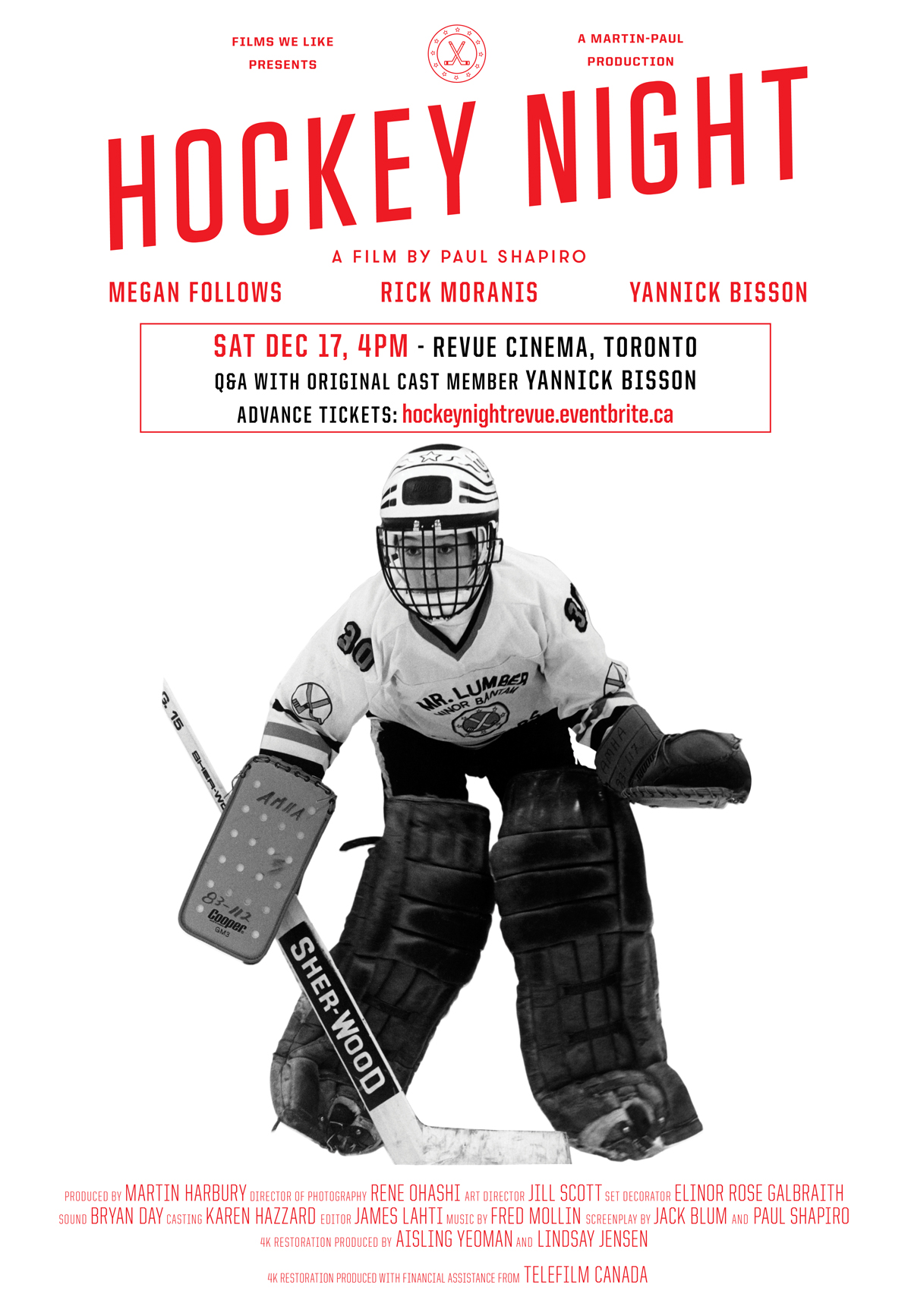 Hockey Night - new restoration!
1984 Canada 74min. PG
Directed by Paul Shapiro
Written by Jack Blum, Paul Shapiro
Starring Megan Follows, Rick Moranis, Yannick Bisson, Ingrid Veninger
"What's a girl to do when her family moves to a small town where "fun hasn't been invented yet?" And where there is no girl's hockey team? For Cathy Yarrow (Megan Follows), the answer's simple: strap on her goalie pads and try out for the boy's all-star team.
Local broadcaster Bum Johnston (Maury Chaykin) doesn't think a girl's place is in a hockey arena. Nor does lumber magnate Bill Moss (Henry Ramer), the team's sponsor. But Cathy stands firm between the pipes, helping the team win games while winning herself loyal allies in star player Spear Kozak (Yannick Bisson) and coach Willie Liepert (Rick Moranis).
Hockey Night is a story of adolescent relationships, the struggles of small-town politics and of triumph over the expectations and pressures of the adult world."
Co-star Yannick Bisson (Murdoch Mysteries), writer Jack Blum, as well as other cast & crew members will be in attendance!
New restoration courtesy Films We Like.