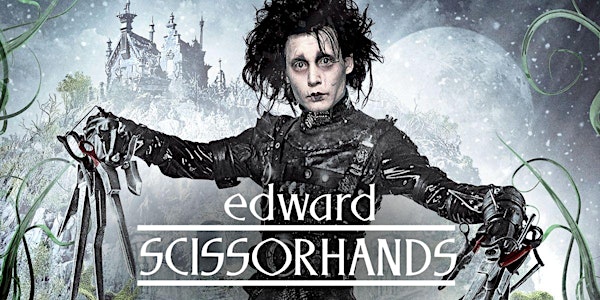 Hold Up: EDWARD SCISSORHANDS - 4K Restoration!
Join HOLD UP this holiday season as they screen their favourite holiday film -- EDWARD SCISSORHANDS -- remastered in 4K!
When and where
Location
The Revue Cinema 400 Roncesvalles Ave Toronto, ON M6R 2M9 Canada
Refund Policy
Refunds up to 7 days before event
Eventbrite's fee is nonrefundable.
About this event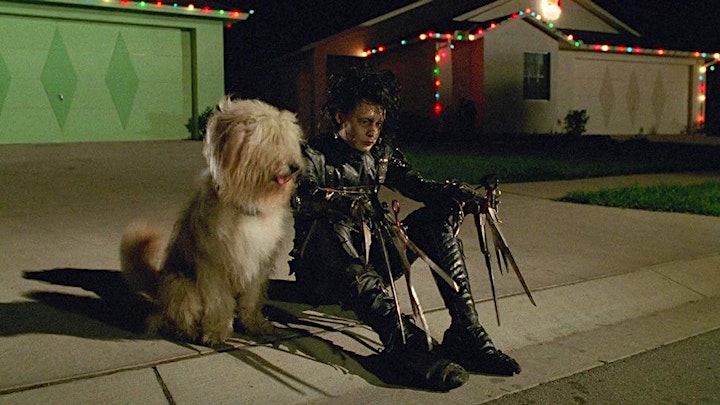 Hosted by comedian Alice Rose and featuring stand up pre-show by guest comedian James O'Hara!
This Christmas season, Hold Up is celebrating with arguably our favourite Christmas movie. Wait, let's rephrase that: our favourite arguably Christmas movie. Like Die Hard, Gremlins, or Batman Returns, sometimes the best Christmas films aren't really Christmas films at all. Herein lies the beauty of Edward Scissorhands (1990); a deeply touching tale of an artificially-manufactured humanoid with scissors for hands that begs the question, what if The Cure's Robert Smith played Frankenstein's monster?
Featuring an unfairly talented cast, a truly unique visual direction, and exactly two references to the holiday season. Edward Scissorhands is a must-see for anyone who has ever felt like an outcast with giant razor-sharp fingers. - ALICE ROSE
ABOUT THE FILM
Constructed by a scientist (Vincent Price) who died before completing him, Edward (Johnny Depp) has lived a solitary life in a spooky castle. Desperate to make a sale, Avon lady Peg (Dianne Wiest) discovers Edward, and somehow looks past his freakish appearance and lethal phalanges for the gentle, artistic creature inside. Falling in love with Peg's daughter Kim (Wynona Ryder), Edward struggles to express his affections. Despite all of his talents, and his kindness towards others, Edward learns that he is cursed to be an outcast.
Directed by Tim Burton (Beetlejuice, The Nightmare Before Christmas, Batman), and written by Caroline Thompson (Black Beauty, The Secret Garden), Edward Scissorhands is a beloved fantasy romance film that harnesses the creative weirdness of Tim Burton at the peak of his career.
EDWARD SCISSORHANDS
USA | 1990 | 105 minutes | PG
Directed by: Tim Burton
Starring: Johnny Depp, Winona Ryder, Dianne Wiest
ABOUT THE SERIES
Remember those movies we all watched as teenagers that made us laugh so hard our sides hurt? If we watched them now, would they still be as funny? Starting this fall, join comedian Alice Rose and special guests as we screen our favourite cult movies to find out how well they hold up today. Featuring a guest comedian to start the show with a special stand-up performance before the film!
Regular admission applies. For INDIVIDUAL MEMBERSHIPS ($350 - $450) and FAMILY MEMBERSHIPS, please email us at info@revuecinema.ca to get a ticket!