Join us for a Holiday Glow Ride from Wortley Village to Blackfriars Bridge and Covent Garden Market in support of Caring Cupboard!
About this event
Join us for a Holiday Glow Ride n' Walk in support of Caring Cupboard!
This is an all ages, all abilities ride & walk and will take us about an hour to complete. The bike route will take a loop from Wortley Village up to Blackfriars Bridge, making stops at Ivey Park and Covent Garden Market along the way. The walking route starts and ends at Ivey Park. Along the way, we'll be collecting food donations to bring down to our friends at Caring Cupboard.
Caring Cupboard is a community-led food bank program supporting seniors living in geared-to-income housing in London who regularly struggle with food insecurity. They've reached out asking for food items, especially those that can be easily warmed without the use of a stove (eg. frozen dinners, microwaveable items), as well as gift cards to grocery stores where senior residents can get fresh fruit and vegetables.
Jazz up your bike (and yourself) with lights, grab your donations, and join us! We'll riding and collecting food donations along the way, so if you're able to donate but not join the ride, come meet us at one of our listed stops, where we'll collect donations at each location and before riding everything down to our destination. You can also drop off any donations to London Bicycle Cafe before the ride, or directly to 30 Baseline Rd. at any time.
We'll be passing through Ivey Park at 4:45pm, Crossing Blackfriars Bridge at 4:50pm and circling back to the Market for 5:15pm, if you'd like to meet us and make donations along the way. Look for the lights!
We start at 430 pm from 165 Elmwood St. E, you can check out our Bike Route Map for details. Be sure to come dressed for the weather, and we highly encourage that you deck out your frame with lights! The Walking Route Map starts and ends at Ivey Park, looping up through Blackfriars and Covent Garden Market.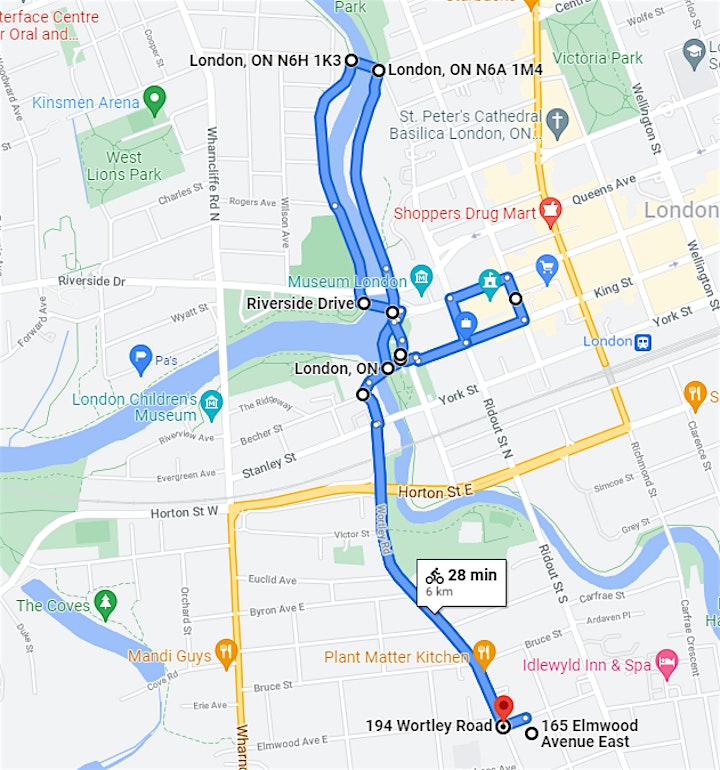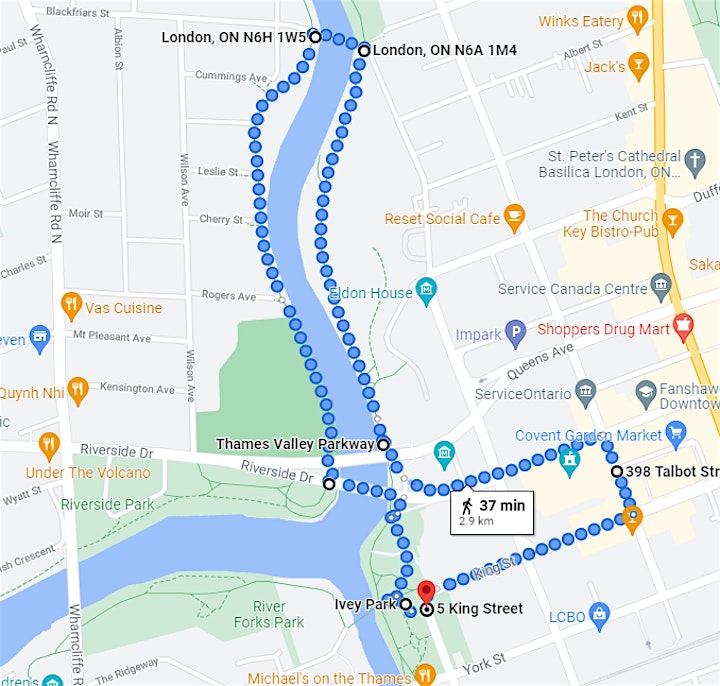 Organizer of Holiday Glow Ride: Wortley, Blackfriars, Covent Garden Market