Description
Children young and old are invited to join in a community event full of decorations, lights and Holiday Spirit all for free, at the Kids' Safety Village of Durham Region. When Cullen Gardens closed a few years ago, many were left without the family tradition of seeing lights and festive displays that made Cullen Gardens so magical. This year, the business community and volunteers have come together to help celebrate the 23rd Anniversary of the Kids' Safety Village with nine magical nights for the entire family. Best of all, it's FREE!
This special event is open to the public nightly from Friday November 17 to Saturday November 25, 2017 from 5:30pm - 8:00pm and will include 26 buildings and storefronts, holiday inflatables and projections all decorated in the spirit of the season. Kids' Safety Village of Durham Region is located at 1129 Athol Street in Whitby. Everyone is welcome!
On Friday, November 17, Saturday November 18 and then again on November 24th and 25th enjoy a free cup of hot chocolate from the Optimist Club, meet members of Durham Regional Police in the police station, firefighters from across Durham Region in the village fire hall, and members of the Rotary Club of Oshawa-Parkwood and Whitby Lions Club.
Visit the Kids' Safety Village Church with the original Journey to Bethlehem from Cullen Gardens and Miniature Village.
Admission is free but a donation to support the new Kids' Safety Village Fire Safety Smoke House Classroom project is grately appeciated.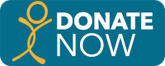 Special thanks to the Holiday Spirit at Kids' Safety Village lead partners: Canadian Tire Whitby North, Vickery Electric, Whitby Hydro, CKDO, DRPS and community volunteers and sponsors.