Get into the HOLIDAY SPIRIT - smell the pine, cinnamon and red cedar. Feel the spiky needles on your fingers and create your own wreath.
About this Event
In this 3 hour workshop you will create your own holiday decoration. We will collect the best material mother nature can offer including holly, pine, hemmlock, pinecones, or cedar. Choose from a wide range of evergreens - mix and match to make wreath exactly by your taste. We will be here to help with advice on technique but the final creation will be yours only!
Working with natural materials its relaxing and it smells amazing. Warm refreshments will be ready to make your experience even more enjoyable. We can't wait to see you here!!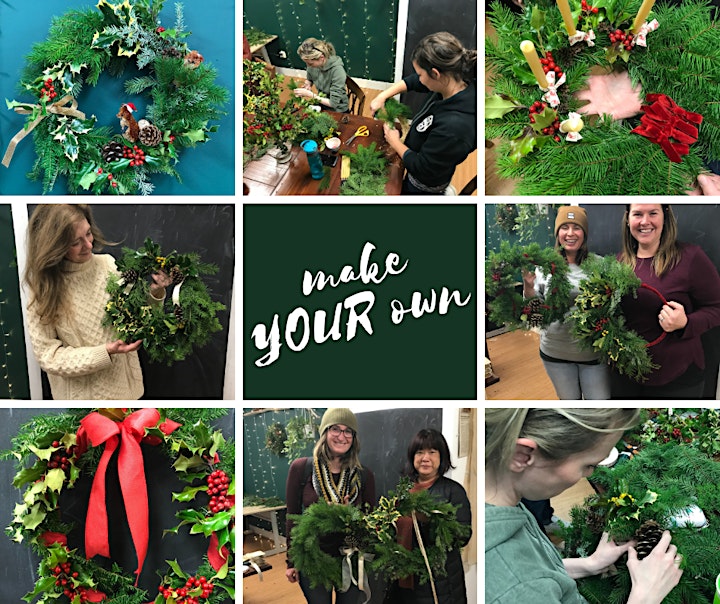 What do you get...
- metal base, wide selection of evergreens, wire
- all tools you will need
- great holiday themed refreshments
- most relaxing 3 hour of your life
What to bring...
- don't dress in your best clothes - this can get little bit messy
- do you have your own Christmas ornament, piece of ribbon or some other beautiful art piece? Bring it with you and hang it on your wreith.