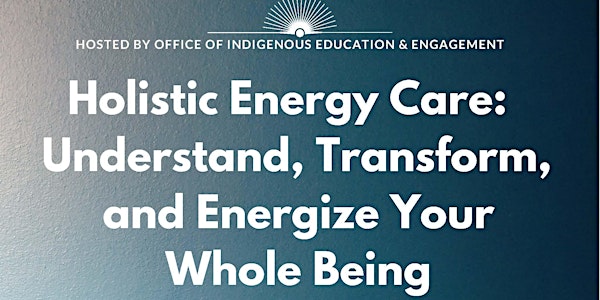 Multiple Dates
Holistic Energy Care: Understand, Transform & Energize Your Whole Being
Holistic Energy Care: Understand, Transform, and Energize Your Whole Being with Noelle Hanuse (Wuikinuxv) MA, CCC, Counsellor, VIU
About this event
With the impacts of Covid-19, we feel run down and low in energy despite our best efforts to look after ourselves. The new online reality drains our energy, as can habits, negative patterns of thinking, compassion fatigue and burnout, and certain people and environments. By becoming more conscious of our most precious resource, we can learn to use our energy more wisely.
• Learn how your energy works – what depletes, blocks and replenishes it
• Learn practical tools to conserve, balance, and enhance your energy
• Access your own Peace and inner strength.
Some of the topics covered in this workshop include: interacting with others (family, friends, classmates and colleagues whether online or in-person), maintaining boundaries, smart use of technology, managing and balancing emotions, and the importance of mindfulness. Join this session and rejuvenate your energy.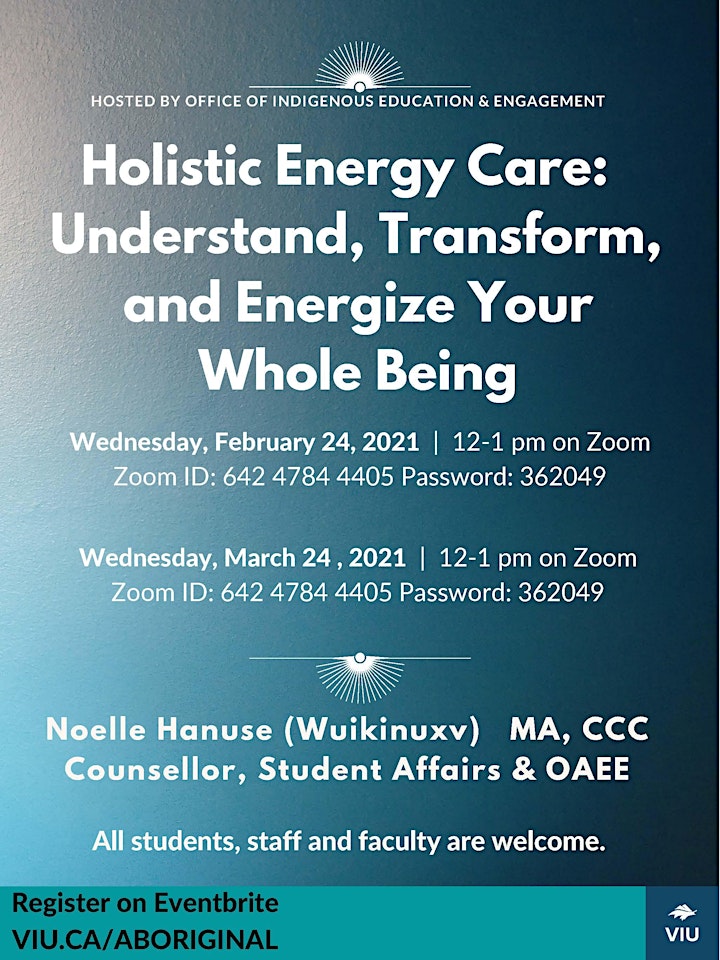 Organizer of Holistic Energy Care: Understand, Transform & Energize Your Whole Being
The Office of Indigenous Education and Engagement works collaboratively with Services for Aboriginal Students at VIU to support aboriginal students, and foster thier successes.  Cultural activities are offered throughout the academic year, including the Na'tsa' maht Shqwaluwun, One Heart, One Mind - Understanding Indigenous Perspectives Learning Series.