Description
Hollywood, Natalie Wood and Rebel Without a Cause
Saturday, March 25 at 4pm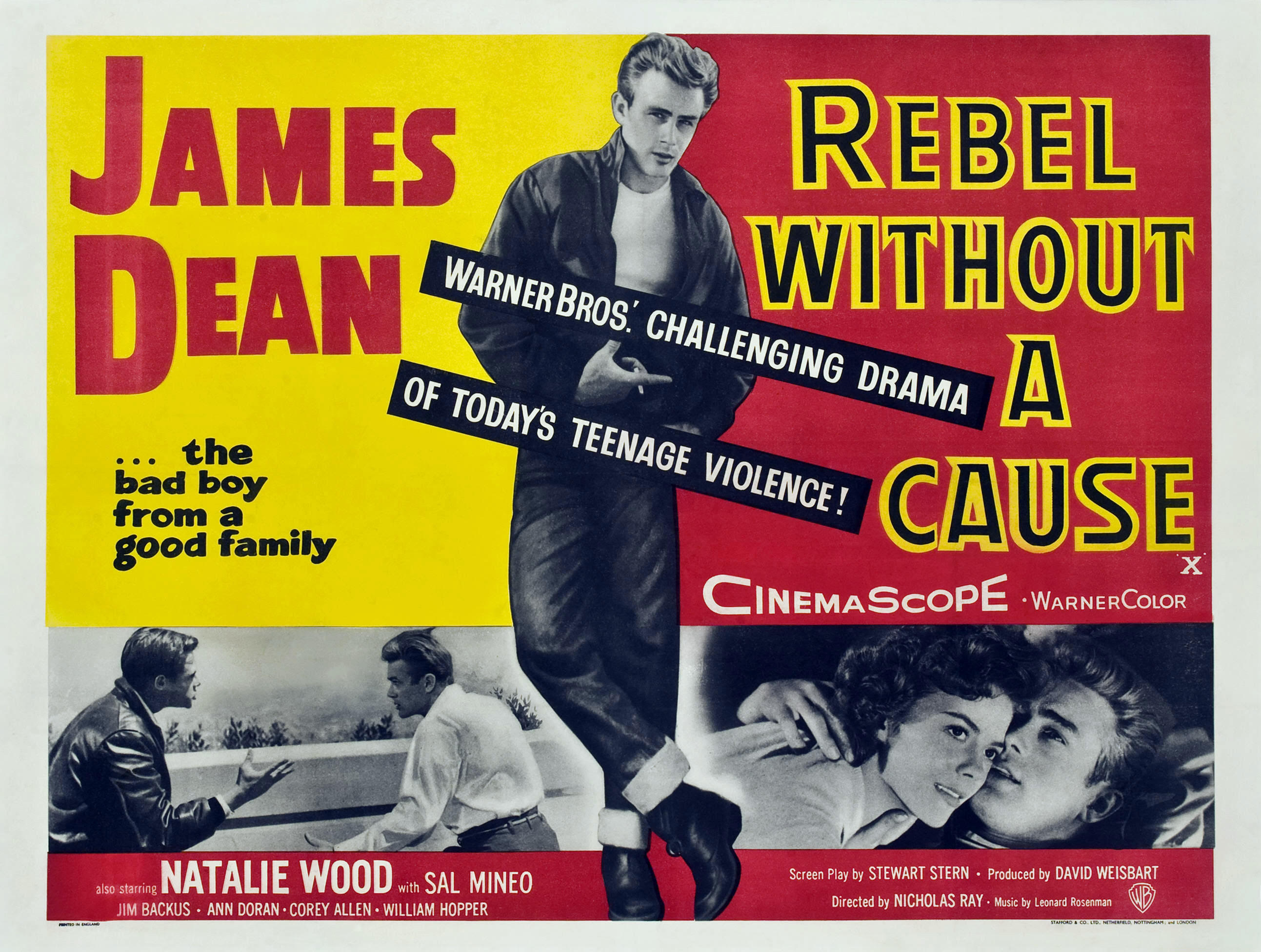 Rebel Without a Cause
USA 1956 104min. PG
Directed by Nicholas Ray
Starring James Dean, Natalie Wood and Sal Mineo
The screening will be preceded by a conversation with noted Natalie Wood expert Dr. Rebecca Sullivan and Globe & Mail columnist Nathalie Atkinson.
Nicholas Ray's epic social problem melodrama chronicles the angst of the American teenager in the 1950s. Natalie Wood turns in a Golden Globe-winning (and Oscar-nominated role) as Judy, who with misunderstood newcomer and juvenile delinquent Jim (James Dean) and troubled Plato (Sal Mineo) are a trio of alienated teenagers trying to create their own family. Cinematographer Ernest Haller's restless camera expansively follows the trio around Los Angeles. Most recently, Rebel Without a Cause is referenced in another film where the city plays a starring role — the critically-acclaimed La La Land: it's Emma Stone and Ryan Gosling's date movie on-screen and the lovers visit the Griffith Observatory, the landmark that is a pivotal site in both films.
This screening of the teen classic features Dr. Rebecca Sullivan in conversation with The Globe & Mail's Nathalie Atkinson about Natalie Wood's relationship to Hollywood and Los Angeles. Wood is the emblematic actress of post-studio Hollywood, depicting shifting perceptions of American womanhood. Her roles are deeply entwined with the fading glory of Los Angeles and the end of the glamorous stardom industry.
Dr. Sullivan is professor and coordinator of the Women's Studies program at the University of Calgary, and a leading Natalie Wood scholar. She is the author of several books, including 2016's engaging study Natalie Wood for the British Film Institute / Palgrave Star Series, a consideration of the actress's major contributions to American cinema. It contains excerpts from rare interviews and analysis of many of Wood's lesser-known films, to situate her sensitive, enigmatic performances in the context of a transforming star industry and a revolutionary, post-war sexual politics.