Description
Join Markham Public Library as we host survivor Gerda Frieberg as she shares her experience of the Holocaust during the Second World War.
Hear the story of Holocaust survivor Gerda Frieberg.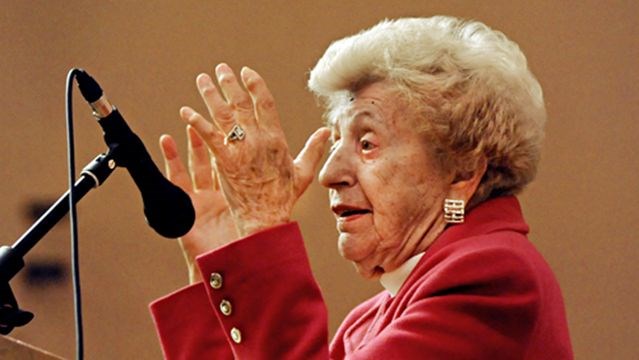 Gerda Frieberg was born in Upper Silesia, Poland, in 1925. With the Nazi occupation, her father was taken away in October 1939. In 1940, Gerda, her mother, and sister were deported to the Jaworzno Ghetto. In 1942, she was sent to the Oberaltstadt concentration camp, where her sister was interned. Her mother joined them in 1943. Gerda worked in the machine shop of a spinning mill until liberation on May 9, 1945. Gerda immigrated to Canada in 1953.
Holocaust Education Week 2017: PIVOTAL MOMENTS
November 2-9, 2017
Holocaust Education Week 2017 examines the post-Holocaust period, and the specific events that have shaped our understanding of the Holocaust. These events stand out as moments of such magnitude that they have dramatically altered the way in which we conceptualize, depict and even talk about the Holocaust. They cross a multitude of disciplines such as cultural productions, cinema and film, literature, history and many others. These moments also differ from one region to another. The programs during HEW 2017 will unpack these pivotal moments and ask why these are "the moments" and what else has been overlooked in shaping our understanding of the Holocaust.

For more about HEW and the Sarah and Chaim Neuberger Holocaust Education Centre, visit: http://www.holocaustcentre.com/Home