Description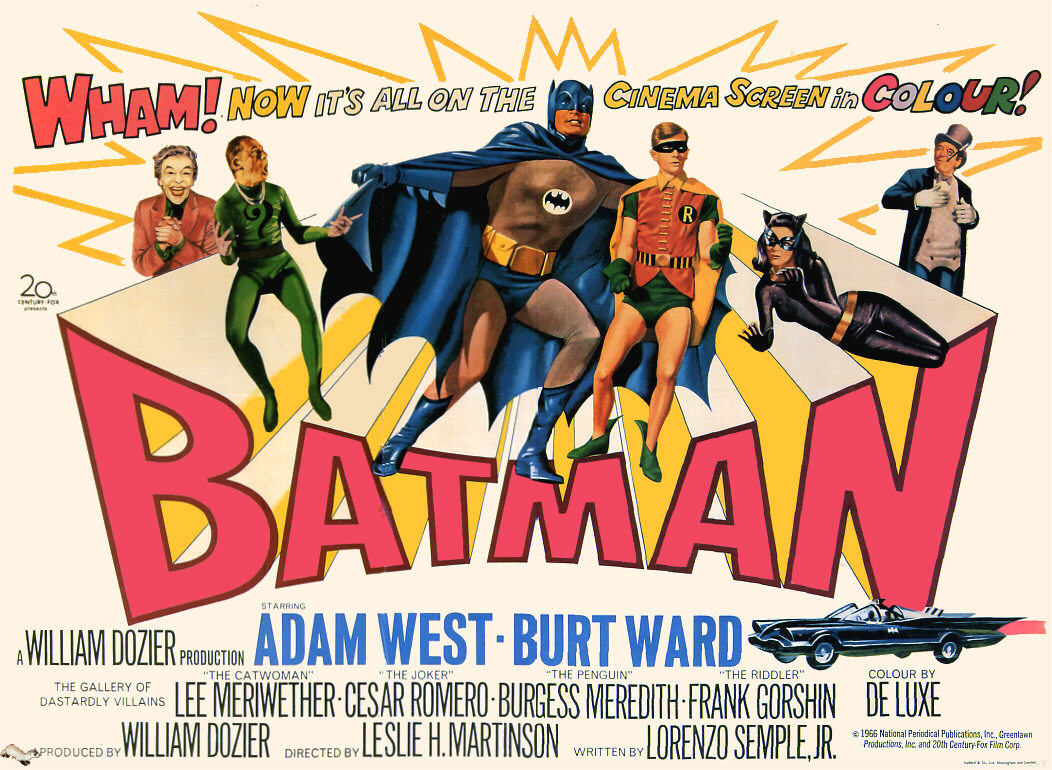 Join us as we pay tribute to the great Adam West, who passed away earlier this month, with a screening of BATMAN: THE MOVIE.
The Dynamic Duo faces four supervillains who plan to hold the world for ransom with the help of a secret invention that instantly dehydrates people. Wait, didn't Nolan try that with the water supply in BATMAN BEGINS?
Join us for a bat-tastic evening! Prizes and give-aways for upcoming Revue events will be raffled!
Introduction by NOW Magazine's Norm Wilner!
Batman: The Movie
USA 1966 105min. PG
Directed by Leslie H. Martinson
Starring Adam West, Burt Ward, Lee Meriwether, Cesar Romero, Frank Gorshin, Burgess Meredith