Home Buyer Lunch and Learn Seminar : Saturday, March 24
Description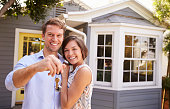 Lunch and Learn Home Buying Seminar:
Thinking about home ownership? Find out if home ownership is right for you. We will help you assess your financial goals, careeer paths, and life plans. We will also help you plan and strategize as buying a home doesn't happen overnight. It takes months, and even years of planning.
Our two hour seminar will enlighten you on the latest market trends, new mortgage rules, explain mortgage "Stress Test", choosing the right professional for your needs, and more! Our team of experts have been providing free home buying information to the communities of metro Vancouver, and we are passionate about helping first time home buyers through our information based seminar.
Buying a home is probably one of the largest investments you will ever make, financially and even maybe emotionally. Whether you are a veteran or novice, buying a home can be intimidating and worrisome. Understanding the buyng process can give you the confidence you need to make the right decisions. Whether you are buying a condominium or a leasehold property, our seminar is targeted to help buyers make confident decisions.
Each presenter will have a 20 minute information slideshow followed by a 10 minute Q & A. 19+
Refreshments and light sandwiches provided.
Presenters include:
Alma Pasic, Mortgage Broker, Verico Paragon Mortgage Group Inc.
Geraldine Santiago, Published Author and Realtor, RE/MAX Crest Realty
Glenn Duxbury, Duxbury & Associates Building Inspection and Consulting
Hilde Deprez, Notary, Deprez & Associates
On Youtube:
https://youtu.be/nWfeWj9TQGk
In the news over the years:
Geraldine Santiago on Breakfast TV
http://www.btvancouver.ca/videos/3449298978001/
Geraldine Santiago on CTV on a winning offer
https://www.youtube.com/watch?v=V9pzV4IVpYQ&t=92s
Testimonials
Attended 16th Annual First Time Home buyer seminar presented by Geraldine Santiago at RE/MAX Crest (Westside) Vancouver on Tuesday NOV 7 2017.

Geraldine brings wealth of market knowledge coupled with unique ability to explain technical terms in a simple straight and understandable format especially for the audience who are in the market as first time home buyers.

I definitely had a solid yield on the investment of my time since Geraldine also answered specific questions pertaining to my scenario.

Real estate landscape is very dynamic therefore it's critical to team up with an experienced and insightful realtor like Geraldine.

Definitely recommend every first time home buyer not to miss seminar when it's scheduled in 2018.

Assuring the best
Jack Bal
My husband and I are looking to buy our first place and I attended a First time home buyers seminar that was held by Geraldine and her team. After attending the seminar, I decided to get a copy of her book. I was pleasantly surprised with all of the information inside. The book tells you a lot of the information you need to know when buying a house and answers A LOT of questions, even down to what to consider in your location when buying your first place. The pages of what the real forms, documents and checklists look like are fantastic. It took a huge part of the stress away as I was aware of what will be expected of me. I recommend this book to anyone considering buying a house or just want to get information on the process. |I know the information in this book has prepared me for the process of buying a home.
-Nadia W, Vancouver
January 21, 2008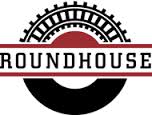 This letter is in reference to Geraldine Santiago and her relationship with the Roundhouse Community Arts & Recreation Centre. Geraldine has been facilitating workshops and seminars on Real Estate and Buying your First Home for our community centre over the past six years. I have no doubt that the programs she runs have benefited both her participants as well as our community centre.
Should you have any questions please do not hesitate to contact me.
Kathryn Sweetapple
Recreation Programer II
Roundhouse Community Centre Arts & Recreation Centre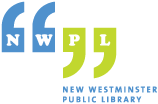 May 4, 2007
Dear Geraldine,
I'd like to thank you very much for arranging and presenting the program on First Time Home Buying at the New Westminster Public Library on Tuesday, April 10, 2007.
What a great program you have developed! There is so much to know about buying a home; it can be quite daunting for a first time homebuyer. It was an excellent idea to invite people with different expertise to speak to their field (mortgage, realty, inspection and legal). Everyone had excellent information to give in their area and the audience of 63 seemed to really appreciate the presentation. It was also very generous of you to provide a free copy of your book to everyone that wanted it.
Thanks again for taking the time to come to the library. I hope we can have your team come again.
Yours truly,
Debra Nelson Community Services Librarian New Westminster Public Library

Dear Geraldine,
Thank you for presenting " How to Buy Your First Home--And Say Good-bye To Your Landlord"! a free program open to the public, at the George Mackie Library on October 24, 2007.
Your presentation was very well put together and informative and I know the participants really enjoyed it and found it very useful.
We appreciate your willingness to share your time and knowledge with the library and Delta residents.
-Frances Thomson, Community Librarian, Fraser Valley Regional Library


September 20, 2007
Ms. Geraldine Santiago has conducted two seminars on Buying Your First Home in Canada for the New Immigrant Orientation Series that Richmond Public Library presents in partnership with SUCCESS (Richmond Office). We have invited Ms. Santiago to to the same presentation again in March 2008.
Ms. Santiago has written several books ont he topif of house buying and selling including Buy & Sell Recreational Property in Canada; Sell Your Home in Canada; and Complete Home-Buyers Guide for Canadians. These popular books are part of our library's collection.
Ms. Santiago is an excellent speaker on the topic of house buying. Her knowledge combined with her desire to help people understand the topic has made her talks informative and interesting. Her presentations typically cover all apsects of house buying and include practical suggestions and information on legal procedures. Sometimes she brings other experts, e.g. house inspectors, mortgage consultants et al, to talk about their parts in helping ensure that house buyers have sufficient information to make sensible decisions.
If you need further information, please contact me at the Richmond Public Library.
Sincerely,
Wendy Jang, Coordinator, Multilingual Services
Youtube:
https://www.youtube.com/watch?v=ZPwdJNNJBAU