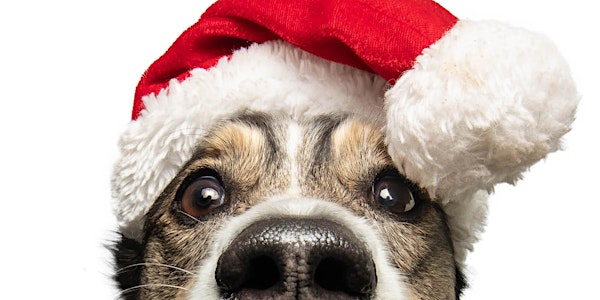 Home for the Holidays - Adoption Event
Reserve a spot and come meet your next 'PAW'-tential family member!
When and where
Location
The Guelph Humane Society 190 Hanlon Creek Boulevard Guelph, ON N1C 0A1 Canada
About this event
We have more than 170 animals in our care, and many of them are currently available for adoption! Help us send as many animals as possible Home for the Holidays!
Our Home for the Holidays Adoption Event is taking place on November 25-26, 2022, at our facility located at 190 Hanlon Creek Blvd., in Guelph.
Come join us at our onsite adoption event from November 25 between 10:00 am and 7:00 pm and November 26 between 10:00 am and 1:00 pm where we will have dogs, cats, rabbits, and guinea pigs who are looking for their forever home and are waiting to meet you!
Anyone looking to adopt a pet is encouraged to book an appointment to come in and meet the animals who are looking for their adoptive family. You will have 30 minutes to come in and visit with our animals. If you meet your match, you will be directed to speak with a staff member regarding their adoption!
Don't know if you can make it? Drop ins are welcome, however scheduled appointments will be prioritized.
We ask that all attendees complete an application prior to arrival at our adoptions event (one application per household).
Please note  our adoptions website is updated in live-time to reflect all animals currently available for adoption. If there is an animal that you are interested in adopting, we encourage you to apply as soon as possible, as they may already be adopted by the event date.
Date & Time:
Friday November 25, 2022: 10:00 a.m. - 7:00 p.m. (E.S.T)
Saturday November 26, 2022: 10:00 a.m. - 1:00 p.m. (E.S.T)
Event Adoption Fees:
Kittens: $275
Adult Cats: $199 (Bonded adult pairs: $219)
Senior Cats: $99
Adult Dogs: $349
Senior Dogs: $299
Rabbits: $49 (or 2 for $69)
Guinea Pigs: $20 (2 for $30, 3 for $40)
*Please note most adoption fees listed above have been discounted from our regular priced adoption fees. Discounted prices will be available for adoptions occurring at the event on November 25-26, 2022.
Spots are limited, so pre-book your appointment time now!
IMPORTANT EVENT NOTES:
Spaces are limited. To guarantee you can meet your future best friend and family member, we highly encourage all those who wish to attend this event to reserve a time slot. Drop-in's will be welcome; however, we cannot guarantee wait time.
Limit of 2 members per household. To be mindful of social distancing protocols and the health & safety of our staff, animals and community, we ask that only 2 members per household attend the adoption event. However, please ensure all household members agree with the adoption of an animal prior to attending the event.
Please arrive 10-15 minutes before your scheduled time slot. This will allow you to maximize your 30 minutes so that you can view and interact with the animal you are interested in adopting. Arriving on-time and adhering to our 30-minute appointments also ensure that everyone who reserves an appointment has an equal opportunity to meet their animal.
If you hope to adopt a cat or small animal, please bring a pet carrier with you to the event. If you do not have a carrier, you will be required to purchase a take-home carrier from the shelter (while quantities last) in order to take your pet home. Cats and small animals will not be allowed to leave the shelter unless secured in a proper pet carrier.
COVID-19 PROTOCOLS:
Please complete COVID-19 self-assessment prior to visiting GHS for the adoption event. All those attending the event should complete the self-assessment at https://covid-19.ontario.ca/self-assessment/. If you are not feeling well, please do not attend the event.
While masks are not required at this event, we request that you consider wearing one.
Social distancing of 6ft will be practiced, where possible.