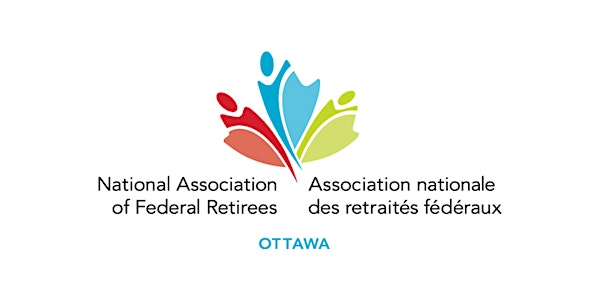 Homecare assistance - "Your care, Your way!" presented by MyDignity Inc.
Homecare assistance - "Your care, Your way!" presented by the MyDignity Inc team.
About this event
The following webinar description is from My Dignity Inc., insurance provider:
Many Canadians believe the government will take care of everything when we are unable to care for ourselves. Reality is government resources are stretched and limited at best. Everyone deserves to have a personal care regime rather than a system driven schedule. People dread ever having to live in a facility especially in light of the current pandemic. When given a choice between staying at home or going to a facility, people prefer to stay in the comfort of their home and maintain control over what services they would receive when they need assistance.
MyDignity Homecare Assistance Plans are one of a kind and:
easy to acquire (no medical - just a short liberal health declaration)
affordable – further discounts apply when couples apply together
no waiting period - benefits commence immediately
tax advantaged regarding premiums - Canadian Revenue Agency sanctioned
claims approval based on your own personal doctor signing off
premiums waived when one is receiving home care benefits necessary resources
This webinar will be of interest to those who have ever been:
Concerned that your retirement may not have the right Health care strategy for the future
Worried that when you cannot take care of yourself, the funds and resources may not be available
Upset when you had to make Long Term Care choices for your loved one, that your choices were dictated by lack of funds and planning on their part
Surprised at the cost of care in your home for yourself or your loved one
Frustrated after surgery that your exit from the hospital will not have the support at home you need to feel safe and comfortable
People want to be in the driver's seat regarding their future Healthcare/Long Term Care planning
Please join Bill O'Hara and the MyDignity team in a 1 hour webinar on this very important topic. The webinar will be presented by the principles of MyDignity, Miles Posner and Cynthia Schindler, and will consist of a Power Point Presentation including an Educational Video.
The content will be presented in English, however bilingual participation is encouraged. La présentation se fera en anglais, mais la participation dans les deux langues officielles est encouragée.
Stay in touch! If you're not already a member, join the National Association of Federal Retirees mailing list by clicking here.
Note: you must be an Association member or guest of a member and registered in order to participate in this seminar.  To become a member, please call 613-745-2559. Your registration confirmation with instructions on how to participate via Zoom will arrive by e-mail.
Ottawa Branch Disclaimer: The Ottawa Branch provides information on issues, products and services of general interest to our membership. It does not endorse a particular position or a product or service, as being suitable for individual members, but brings them to the members' attention so that they can make up their own minds.
If you have any difficulties registering electronically, please email the Ottawa Branch at info@nafrottawa.com or call 613-737-2199.