About this Event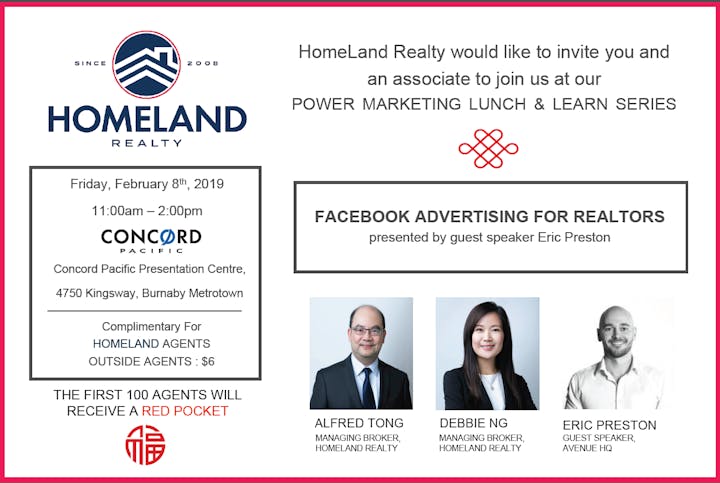 HomeLand Realty's Lunch n' Learn event ignites the real estate industry once again bringing you impactful speakers to start the New Year. Meet Eric Preston, Avenue HQ's social media guru and learn to do effective social media. In our event, we will equip you on the techniques and strategies on how to do impactful Facebook pages so that you may capture your target market organically & reach the right audience. Eric will guide you to do it yourself so that your ad serves the purpose it was intended for, based on your own business plan.
In collaboration with Concord Pacific for this event, we are excited to welcome the New Year with this warm event to all the active Realtors licensed with the Real Estate Board of Greater Vancouver.
Tickets online: $6
Tickets at Door: $8
A lunch is included in the event.