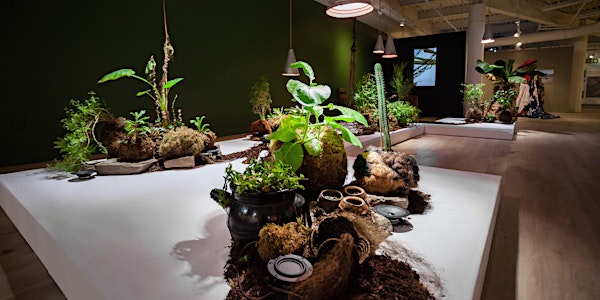 HOME(LAND): Terra Firma - Arist On Site with Alexandra Gelis
Location
Cloverdale Mall
250 The East Mall
Toronto, ON M9B 3Y8
Canada
Exhibition Artist, Alexandra Gelis will be onsite to share aspects of their project with visitors through workshops and conversation.
About this event
You are invited to a thought-provoking conversation with artist Alexandra Gelis about her multisensory experience designing her work With-Living: Migrant Relations. She considers this ongoing work a starting point to understanding our shifting correlations, co-belonging, and coextension with all living things. Focusing on plants as a reservoir of knowledge, movements and transformation of life, she invites all of us to come and engage in a deeper and intimate dialogue about the significance of plants in our lives.
In this session, Alexandra would like to invite guests to write their own storytelling of personal migration stories. She will provide tea to share as a means of community building with participants. At the end of the afternoon, all will have their own contributions connected to With- Living: Migrant Relations as a renewed relationship to the exhibition.
Image courtesy of Ready2Post.