Event Information
Refund policy
Contact the organizer to request a refund.
Eventbrite's fee is nonrefundable.
Homeopathic Research is the gateway to the future. Join us for a panel discussion with the top homeopathic researchers from around the world
About this event
Are you ready to supercharge your practice? Or are you a lover of homeopathy?
Homeopathic research has so much to offer you!
Understand how other practitioners are prescribing,
Learn what homeopathic data collection on covid has revealed up until now,
Learn about the free new mini repertory app that uses new algorithms developed directly from collected data,
Gain insights into your own practice to maximize successful prescriptions
With these tools you can gain indispensable insights that will help you uncover patterns, maximize your successful prescriptions, and provide data to researchers that will promote homeopathy and support continued access to this important medicine. Your participation is essential.
Join us Feb. 20th at 11am EST for a panel discussion with the world's top homeopathic researchers working on data collection for the current pandemic. Learn why it is so important for each and everyone of us to join in this extraordinary work - by the end of this presentation you'll be ready to get started and be a part of this historic work!
The event will be recorded and available to view for a month for ticket holders.
(Please see our disclaimer at the bottom)
Panel Participants:
https://www.clificol.net/
An International Homeopathic Data Bank able to store millions of clinical cases collected in different languages, sent by homeopaths working with different methodologies. The Clificol® COVID-19 Support Project is an innovative international data collection project, carefully designed by a group of experts in homeopathy and research, to tackle some of the core questions in homeopathy. Collecting real-life data about patient prescriptions and clinical outcomes during the Covid pandemic will allow us to test some of the core principles of homeopathy from a rigorous scientific perspective, using state of the art statistical techniques.
Dr. Alex Tournier studied Physics at Imperial College, and Theoretical Physics at Cambridge University, before writing his PhD on the Biophysics of water at the interface with biological molecules at the University of Heidelberg, Germany. Dr Tournier worked for 10 years at Cancer Research UK as a researcher working on problems at the interface between biology, physics and mathematics. Dr Alexander Tournier is a founding director of the Homeopathy Research Institute. He recently headed the Water Research Lab in Germany, which was dedicated to fundamental research into homeopathy. He is currently a research associate at the Institute for research into complementary medicines (IKIM) at Bern university, where he pursues basic and fundamental research into homeopathy.
Dr. Yvonne Fok
MB ChB., MSc Epidemiology and Biostatistics
HK Association of Homeopathy — Researcher
UK School of Homeopathy — Course Manager
Liga Medicorum Homoeopathica Internationalis (LMHI) — NCP in China
CCRH — Indian Journal of Research in Homeopathy— Editorial Advisory Board
Living Homeopathy Ltd., Hong Kong — Assistant to President
Clificol — Member of the Scientific Committee
Yvonne furthered her study and clinical experience with homeopathic and nutritional therapy under School of Health and School of Homeopathy (UK) after she graduated from her medical training in The Chinese University of Hong Kong. She was also trained in epidemiology and biostatistics and got her MSc degree from the same university.
https://hawk.health
Health Hawk helps all types of health practitioners and health providers collect and channel real-time health data from their patients/ clients/ users, and then use this information to improve the health services that they provide. Health Hawk focuses on the patient's voice and perspective.
Dr. Clare Relton - The importance of the patient voice in research
Clare is a Senior Lecturer in Clinical Trials at the Institute of Population Health Sciences at Queen Mary University of London and an honorary Senior Research Fellow in Public Health at Sheffield University in the UK.
Clare practiced homeopathic medicine for 15 years, including 8 years working at an NHS Menopause Clinic in Sheffield. This required Clare and her colleague Dr Strong to collect information from their patients at every appointment using the outcome measure MYMOP2. The information the patients gave enabled their service to be evaluated, supported further research into the effectiveness of homeopathic treatment and opened Clare's eyes to the importance of the patient voice in evaluation.
In 2003 Clare was awarded a Department of Health Training Fellowship. She completed an MSc in Health Services Research, a PhD in practical trial design (Trials within Cohorts 'TwiCs') and began designing trials of treatment by a homeopath and supervising PhDs testing 'treatment by a homeopath' (Viksveen, Fibert).
Clare continues to help design trials and lead studies in public health and public health nutrition (Yorkshire Health Study, NOSH, Fresh Street).
Clare is keen to create a level playing field in research, where all types of healthcare are tested using efficient patient centred trial designs embedded within routine care.
https://www.makingcasescount.org/asd
The Pod project supports the collection, recording, analysis and publication of Patient's Own Data using Patient Recorded Outcome Measures (PROMS).Pods may consist of groups of therapists with similar treatment interests; a single therapist doing the same, or indeed a clinic or a pharmacy.PROMS are whatever you want them to be. You might create your own questionnaire, use MYMOPs or condition specific questionnaires or wellbeing questionnaires.
Dr. Philippa Fibert - An introduction to the POD Project
After studying English and Education at Cambridge University, Philippa worked as a special needs teacher and early years family adviser. Whilst her own four girls were young, she trained as a homeopath and was startled by the effectiveness of homeopathic treatment for some of her former pupils. So she amalgamated her two professions specialising in the homeopathic treatment of children with neurodevelopmental and behavioural disorders.
Trying to understand the evidence issues surrounding homeopathy, she completed a BSc in Homeopathy; an MSc in Research Methodology in Psychology; and a PhD in public health. During these she conducting a consecutive comparative case series of children with ADHD; and a pilot pragmatic RCT comparing the effectiveness of treatment by homeopaths and nutritional therapists for ADHD with treatment as usual.
Philippa is dedicated to providing good quality, real life research evidence with the aim of improving health outcomes, working with therapists, academics and trialists to this end. She is part of the Health Hawk collaboration to build Healthy Health systems, and has initiated the Pod Project as part of this.
She runs a private homeopathic practice from her home near High Wycombe. When not researching or practicing homeopathy, Philippa is to be found digging in the garden or riding her horse.
Dr. Robbert Van Haselen - Collecting high quality data
Dr Robbert van Haselen MD has dedicated his professional career to exploring Complementary and Alternative Medicine (CAM) practices in the context of rigorous science. He has worked as Head of Clinical Research at VSM Geneesmiddelen, a Dutch homeopathic pharmaceutical company, as Deputy Director of Research at the Royal London Homoeopathic Hospital and as Head of Research for Heel, a leading German homeopathic pharmaceutical company.
He took over as Editor-in-Chief of the journal 'Complementary Therapies in Medicine' in 2005, and by handover in 2015 turned it into one of the world's leading peer reviewed scientific journals dedicated to Traditional and Integrated Medicine.
In 2012 Dr. Van Haslen was appointed as chair of the Clinical Documentation Committee of the Homoepathic Pharmacopoeia Convention of the United States (HPCUS). He is currently involved in a broad range of activities under the header of the "International Institute for Integrated Medicine" (INTMEDI), which he founded in 2004. This includes founding the World Integrated Medicine Forum (www.WIMForum.org). Apart from this, he provides consultancy services that offer high quality solutions for the needs of both the private and public Traditional and Integrated Medicine sector.
Dr. Lex Rutten MD
Dr. Lex Rutten graduated in the Netherlands as a medical doctor in 1977, and as a General practitioner in 1978. He worked as a GP in his private practice for five years, then started homeopathic training in 1979, as well as training in philosophy, statistics and research methodology. Since 1983, he has practised as a homeopathic physician.
As a medical doctor, homeopath, and independent researcher Dr. Lex Rutten has become a global leader on homeopathic data collection. He is the author of 45 Pubmed registered scientific articles, two books on statistics and research in homeopathy and chapters in five books on homeopathy. He is a member of the Dutch Committee for Methods and Validation (CMV)
Dr. Rutten is the Founder-chairman of a Dutch computer software users group. He has worked on the development of homeopathic software. He has served as an advisor to many organizations including the European Committee for Homeopathy (ECH), the Liga Medicorum Homoeopathica Internationalis (LMHI), the Central Council for Research in Homoepathy and the Ministry of Ayush in India, Clificol,and Wisshom data collection. Dr. Rutten is an appointed Officer in the Order of Orange Nassau by the King of the Netherlands.Dr. Lutten will be presenting a Covid-19 mini-repertory developed according to specific algorithms and data collection to better understand when a remedy should be prescribed.
http://homeopathyusa.org/
In response to the crisis, The American Institute of Homeopathy quickly mobilized the AIH COVID-19 Data Collection Project to collect case reports and remedy information from across the globe. Data collection has been achieved by AIH using a custom built, automated data collection tool. One hundred and sixty-eight homeopaths from the U.S., Canada, Europe, South and Central America, and South Asia are contributing to the effort.Results of the AIH effort (i.e., number of COIVD-19 confirmed/ confirmed COVID exposed cases, case reports, remedies prescribed, outcomes, etc.) are shared with colleagues around the world no less than weekly.
Peter Gold
Peter Gold is a consultant to the American Institute of Homeopathy. Trained as a biologist, Peter has been involved in healthcare for 30 years, studied homeopathy for 20 years, and served as an advisor to a number of homeopathic organizations, including the National Center for Homeopathy, the Academy of Veterinary Homeopathy, and the Canadian Academy of Homeopathy. He also served as a senior advisor to Governors Lowell Weicker and Jodi Rell of Connecticut. He served on the Board of Directors at Hartford Hospital from 1991-1997.
Disclaimer
Homeopathy is a patient-centered approach that does not directly target the COVID-19 virus.
Instead, homeopathy aims to enhance the patient's own ability to fight and recover from an infection.
Homeopaths have a long experience (more than 200 years) with the treatment of epidemic diseases, often with promising results.
The effectiveness of homeopathy in COVID-19 patients is currently unknown.
Therefore homeopaths are systematically collecting and analyzing their experiences with the treatment of COVID-19 patients.
Given the scarcity of preventive and therapeutic treatment options for COVID-19, a search for complementary treatments is justified.
Subject to further confirmation / research, homeopathy may play a role as an adjunct to conventional treatment and offer advice in the management of COVID-19.
Our Partners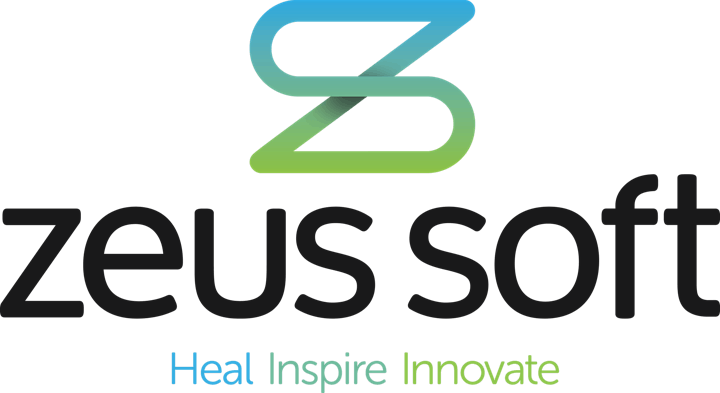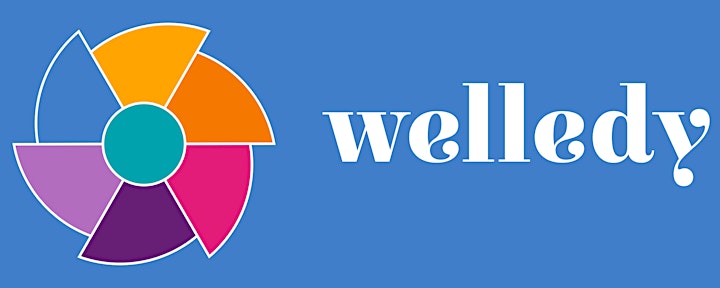 Date and time
Location
Refund policy
Contact the organizer to request a refund.
Eventbrite's fee is nonrefundable.