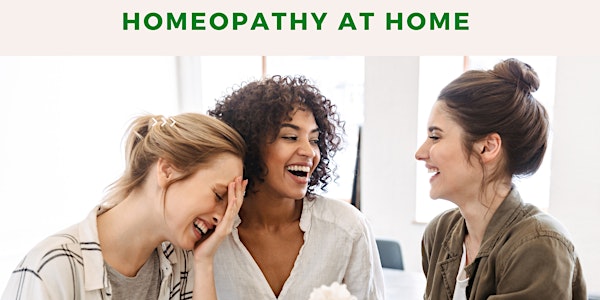 Homeopathy at Home Foundations Course - early bird pricing available now
Beginner's Guide to Homeopathy at Home
Refund Policy
Contact the organizer to request a refund.
About this event
This Six Week Foundations Course runs October 20 to November 24 and is designed to help you  use homeopathy at home for your family confidently for simple problems throughout the winter. All webinars run live every week with questions to follow and recordings and slides are available following each session, so you never have to miss a class and reviewing the information is easy!
Homeopathy is a system of medicine which helps kick-start the body's natural ability to heal itself, relieving symptoms gently while building overall health - it works best in an integrated health setting. Learn the top remedies for the winter, with tips on correct remedy selection, repetition and why it's safe for kids and adults alike.
This course is designed for you if you:
Would like to you gain confidence using homeopathy at home so you can be the home nurse for yourself and your family this winter!
If you are new to homeopathy or would like a refresher on some basic foundations, this course will boost your confidence in using remedies at home, making remedy selection easy.
Would you like to understand the basics of homeopathy principles so you know how to use remedies correctly in acute situations?
Be up to date on the latest research on homeopathy and homeopathic medicine.
*Note this course is not designed to replace medical care or medical advice, it is meant for simple problems that can be treated at home.
Each week you'll learn about new topics for the winter and beyond - webinars run 7-8:00 pm with a question period to follow.
Week 1. Building natural immunity - part 1. on remedies for fevers, flu, colds and earaches 
Week 2. Immunity - part 2. on coughs, sore throats, laryngitis and croup
Week 3. Emotional well being - coping with stress, anxiety and insomnia
Week 4: Digestive gut health - remedies to manage indigestion, pain and heartburn
Week 5: Anti-inflammatory remedies - for sprains, strains and arthritis pain from injury
Week 6: Women's health - remedies for menstrual pain, PMS, bladder issues etc.
Sign up now to secure your spot and the early bird price!