About this Event
Visit some of your favourite heritage homes, aglow in lighted splendour as darkness falls in New Westminster's favourite neighbourhoods; and walk through their principle rooms, beautifully decorated for Christmas.
All proceeds from Homes for the Holidays tickets are directed toward improving the quality of life for long and short term patients and rehabilitation programs at Queen's Park Care Centre and the adjacent William Rudd House.
There are a limited number of tickets available for this popular event, so buy online and bring your proof of purchase to Royal City Colours at 12th Street & 7th Avenue, New West to pick up your ticket guidebook that features the map and addresses of the six homes on this year's tour.
Royal City Colours will be open for ticket pick-up until 4:30 PM on tour day, Sunday, December 8.
As an added bonus, mix heritage with retail therapy! Present your ticket guidebook at Quintessential, the popular gift shop at Queen's Park Care Centre, for a 15% discount until December 24.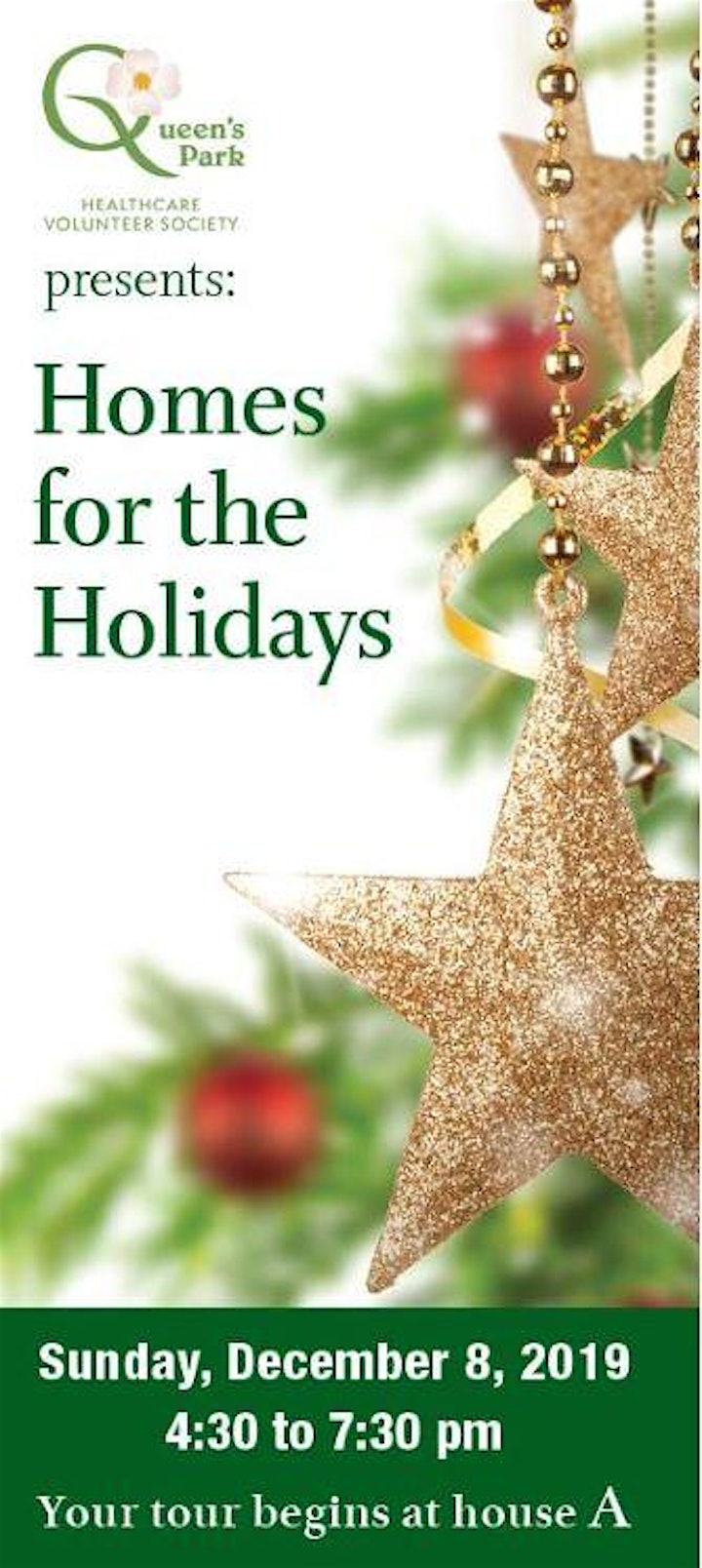 THIS IS WHAT YOUR ACTUAL TICKET BROCHURE LOOKS LIKE. It contains a map and the addresses of the six houses on tour. It's also your admission pass into these houses.
When you purchase your ticket(s) online, bring your online or printed receipt to Royal City Colours at 700 Twelfth Street, New Westminster during business hours, up to Sunday, Dec. 8 at 4:30 PM, and collect your actual ticket brochure(s).