Location
Dr. Sun Yat-Sen Classical Chinese Garden
578 Carrall Street
Vancouver, BC V6B 5K2
Canada
Refund policy
Contact the organizer to request a refund.
Eventbrite's fee is nonrefundable.
The Ice Cream Truck Live, Shop Local Series is proud to present HOMIESEXUAL Album Release Party by Naduh
About this event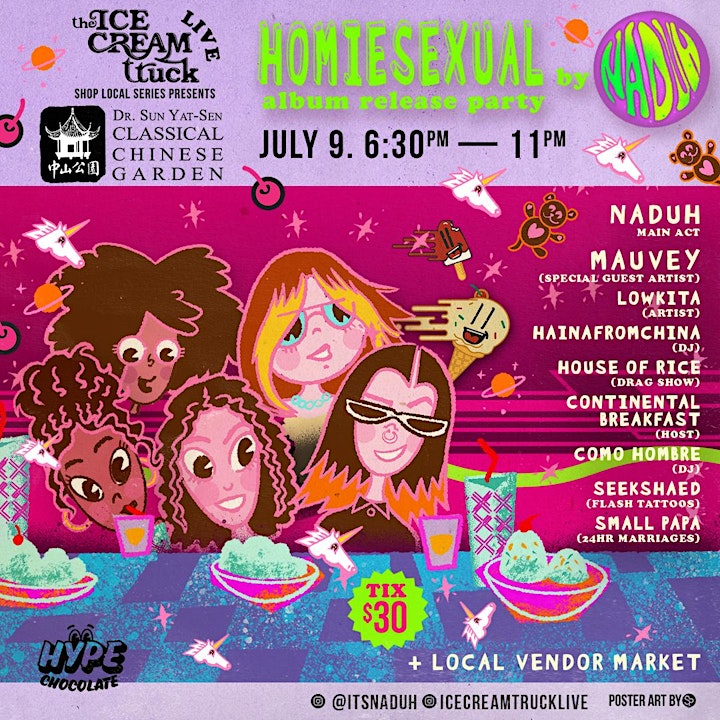 Ice Cream Truck Live, Shop Local Series is so proud to present the HOMIESEXUAL Album Release Party by NADUH!
Coming in HOT! off a nomination for RnB Artist of the Year at WCMAs, the 5-piece, self-produced, R&B/Hip-Hop Super Girl Gang, NADUH, invites you to come celebrate the release of their debut EP "HOMIESEXUAL" at the beautiful Dr. Sun Yat-Sen Classical Chinese Gardens.
The evening will be hosted by the legendary Continental Breakfast with an amazing and diverse supporting lineup that celebrates Sexuality and Love and features the King of Love, very special guest MAUVEY, fresh off a blazing tour that started with the taking of SXSW by storm and then continued with a lengthy and successful tour in the UK. NADUH and Ice Cream Truck Live are so honoured to be welcoming him home.
PLUS! Local Caribbean flavoured Hip Hop grooves from Lowkita, Drag performances from House of Rice, and DJ sets from HainaFromChina and Como Hombre!
Make sure to come early for a flash tattoo by Seekshaed, and/or, get married with a 24hr marriage (for besties or couples) ordained by Small Papa; PLUS a local vendor market. All part of this ethereal celebration.
__________________
Ice Cream Truck Live resides, works, plays, enjoys and calls home these beautiful lands known to us as Vancouver; but known first as the (unceded) territories of the Txʷməθkwəy̓əm (Musqueam), Skwxwú7mesh (Squamish), and Səl̓ílwətaʔ/Selilwitulh (Tsleil-Waututh) Nations, and we express gratitude to these Nations for sharing these lands with us.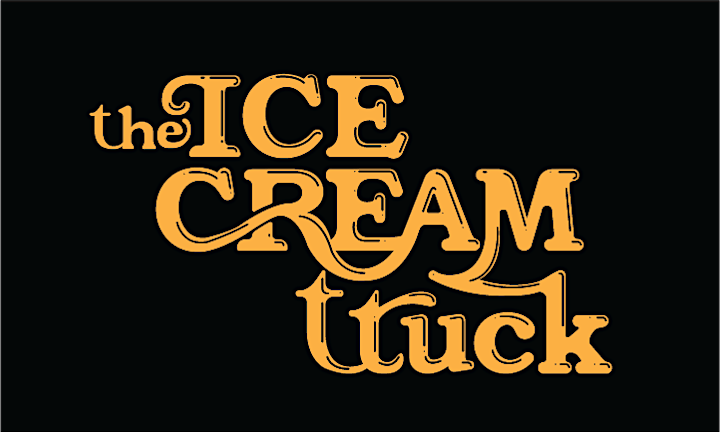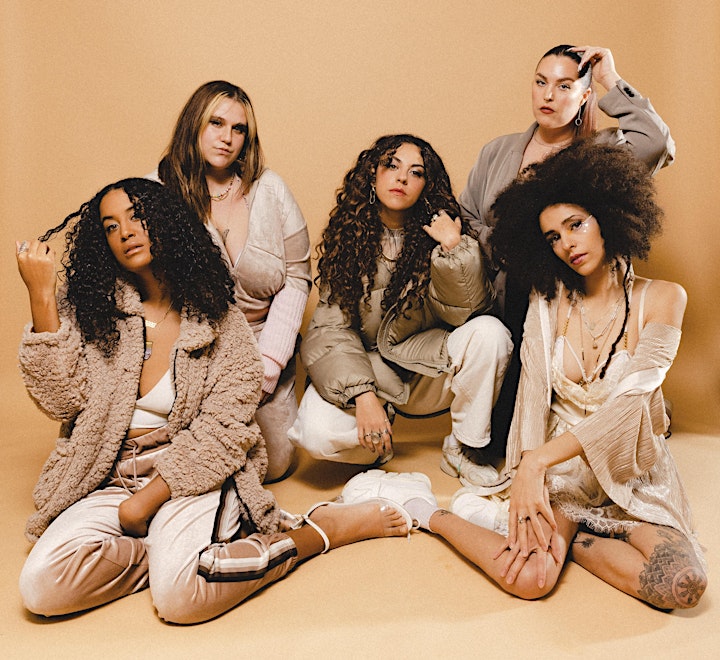 NADUH (MAIN ACT)
NADUH is a Vancouver-based RnB/HipHop Girl Gang with an Astrological twist.
Filling in the industry thigh gap, the 5-piece femme powered, hip hop group introduces the "New Era" of girl-groups: true friends who are the sole visionaries and manifestors of their music, narrative, and image, rather than being formed and produced by men. Their music holds strong messages of empowerment, healing, sexuality, and spirituality, mixed in with "that bitch" energy, helping humans spread more love and acceptance while entertaining their urge to twerk.
NADUH write, engineer, and produce all of their music - meaning they have crafted a sound that's truly representative of their collective energy - spreading that cosmic message through R&B infused beats that hit every chakra, laced with buttery-smooth vocals and herstorical lyrics. This one-of-a-kind group aims to shatter earthly constructs, and pop pussies worldwide.
NADUH brings a distinctive sound, FPE and personal empowerment to all.
MAUVEY (SPECIAL GUEST ARTIST)
A highly energized and articulate emotional wreck on stage, Mauvey's goal is to create and generate love, both on and off stage. Born in Ghana, West Africa, Mauvey grew up in the UK and Vancouver, Canada. An artist, performer and songwriter, Mauvey creates his own unique sound and style of alternative pop music, with reflective influences of Michael Jackson, Kanye West, Oumou Sangaré, Prince, and Labrinth.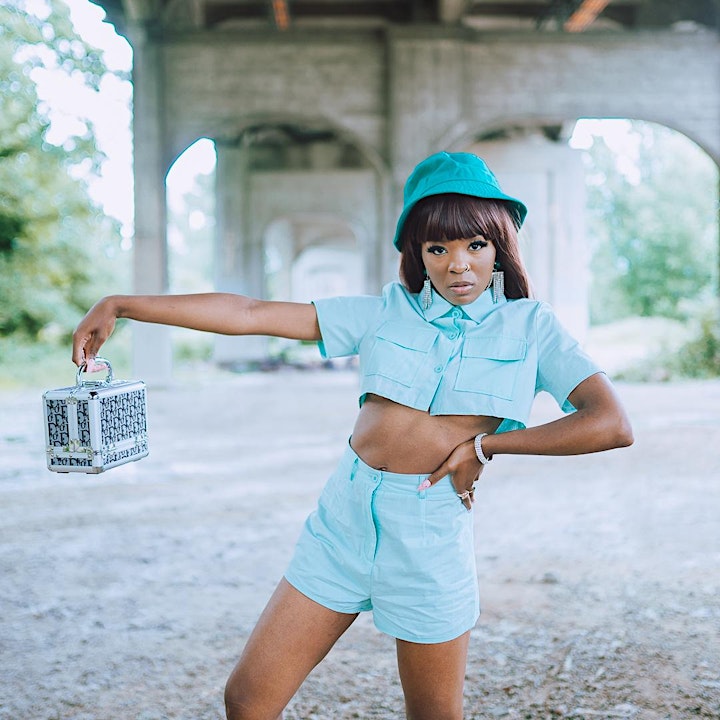 Lowkita (Artist)
Lowkita is a Vancouver-based artist who blends Hip Hop grooves with R&B melodies and Caribbean flavour. Her latest release, Selective, is the perfect combination of those elements. She has also recently released 2nd Instrumental project(Via Bandcamp), Project Loquisha 2, which combines melodic pop sounds with heavy Hip Hop and Dancehall drum patterns. "I want my music to be able to reach everyone around the world and represent how I'm influenced by not only my own culture but the cultures around me."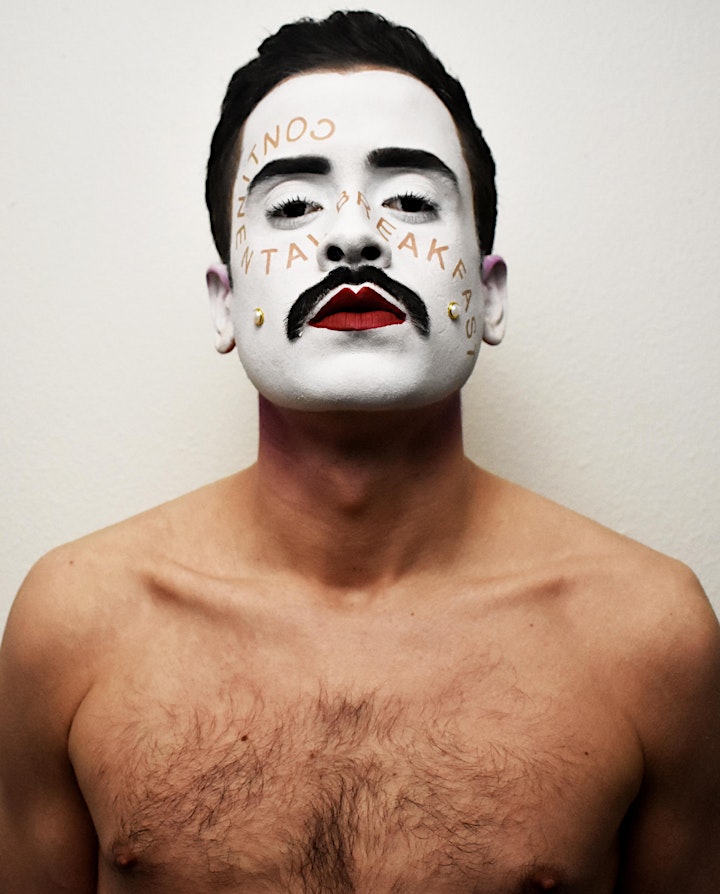 CONTINENTAL BREAKFAST (HOST)
Continental Breakfast is an indigenous non-binary Drag performance artist and event producer. They are Beardy's and Okemasis Cree and are a settler on the stolen lands of the Txʷməθkwəy̓əm (Musqueam), Skwxwú7mesh (Squamish), and Səl̓ílwətaʔ/Selilwitulh (Tsleil-Waututh) Nations. They work as a host, dancer, and performer in the alternative art scene. They aim to help empower the strong existence of the non-binary community, and the importance of diversity in art.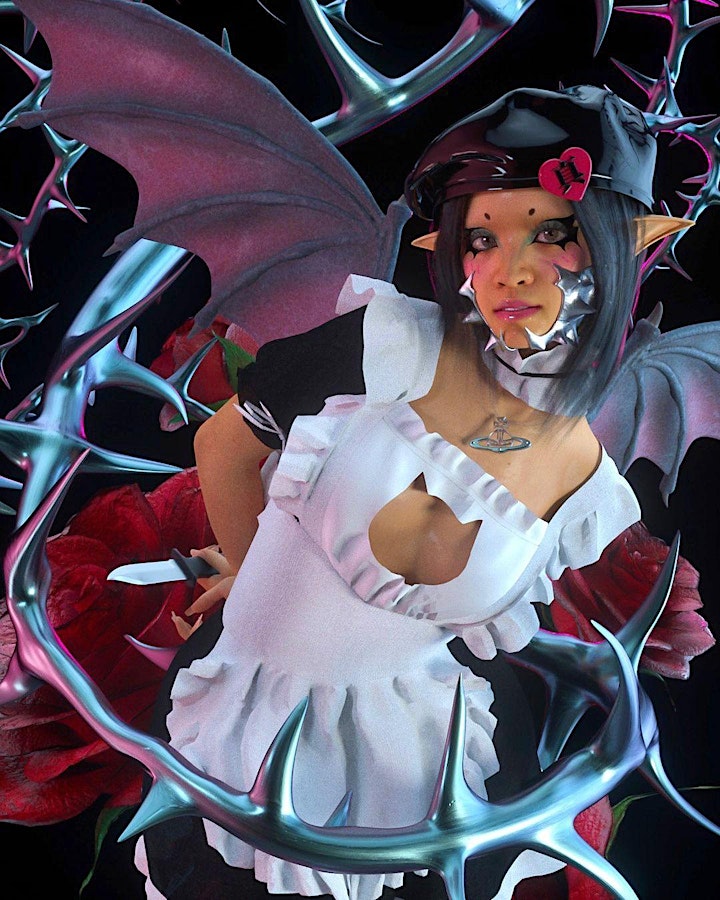 HAINAFROMCHINA (DJ)
HainafromChina is a DJ and 3D visual artist that's based on the unceded territories of the xʷməθkʷəy̓əm (Musqueam), Sḵwx̱wú7mesh (Squamish), and Sel̓íl̓witulh (Tsleil-Waututh) Nations. She founded Normie Corp with her friends, a collective that aims to provide a platform for local QTBIPOC entertainers.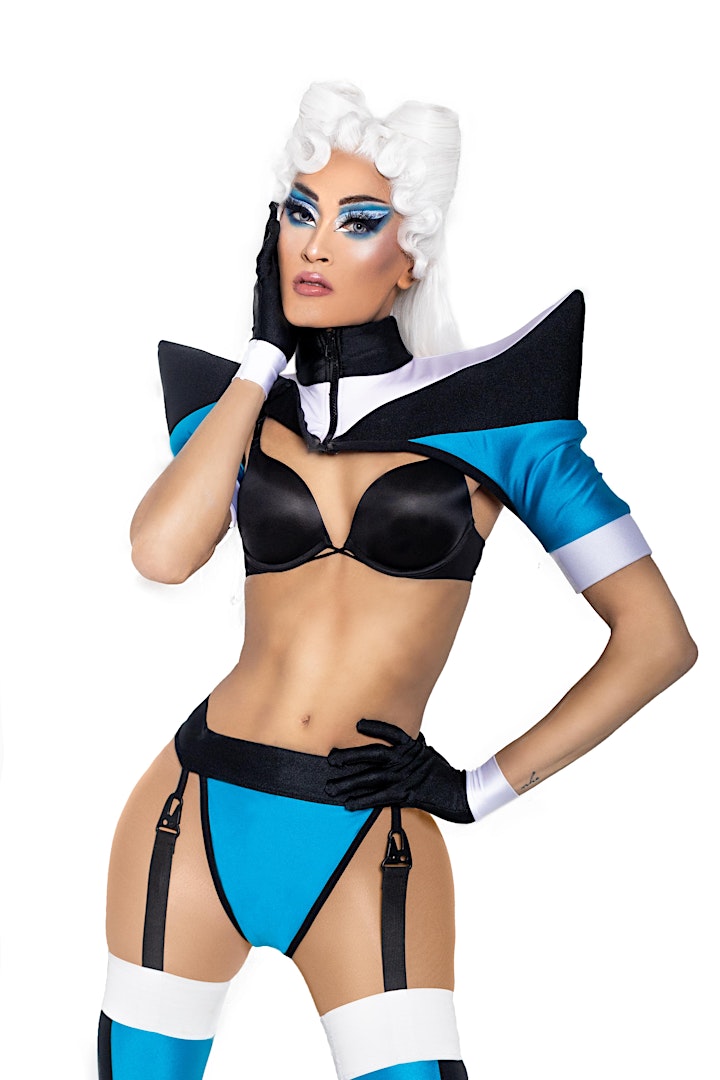 KARA JUKU (DRAG)
Kara Juku is a non-binary drag artist, content creator and multi-faceted performer. Kara was the first drag artist of Asian descent to be crowned the coveted title of Vancouver's Next Drag Superstar 2020 and Vancouver's East Side Phenomenon 2019. Kara is a member of Enby 6, Vancouver's new non-binary super group. They are a member of House of Rice, Vancouver's all-queer Asian drag dynasty and daughter of Kendall Gender, a sensational pillar in the Canadian drag community. With their hypnotically vivacious style of performance, Kara has an instantaneous gravitational pull and top tier dance moves to match; they are the one to watch.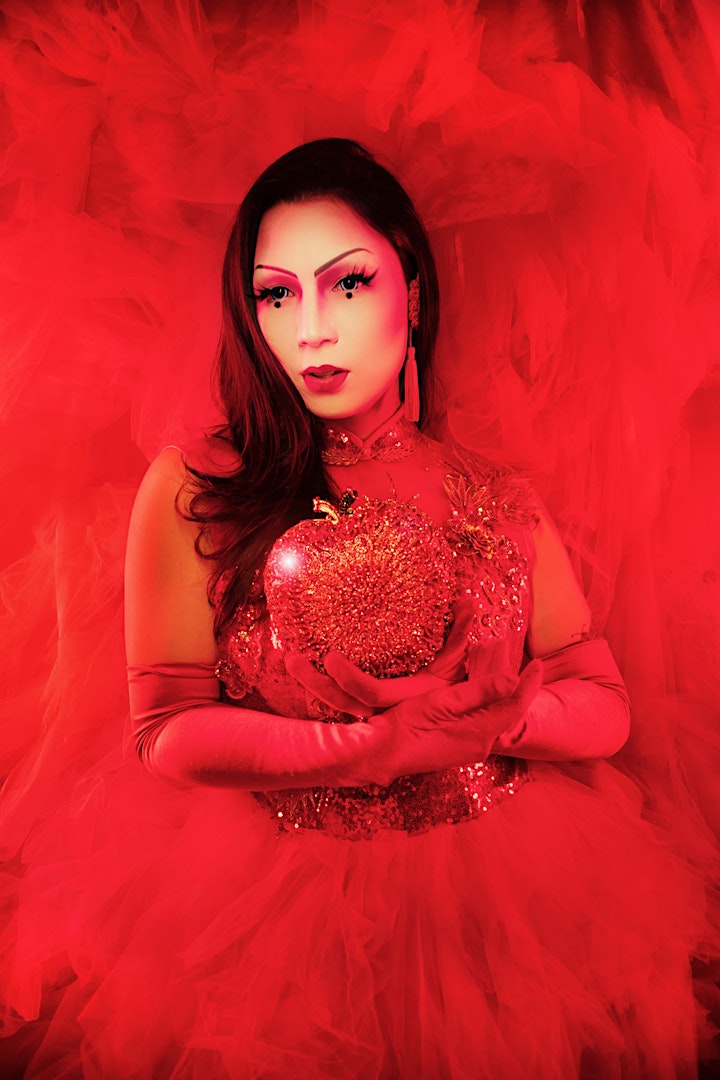 MAIDEN CHINA (DRAG)
"Maiden China is an intersectional, non-binary, feminist drag performance artist settled and working on the unceded territories of the xʷməθkʷəy̓əm (Musqueam), Sḵwx̱wú7mesh (Squamish), and səl̓ilwətaɁɬ (Tsleil-Waututh) nations. She holds the pageant titles of Mx Cobalt All Star, and the Dogwood Monarchist Society's Entertainer of the Year 2018. In 2019 Maiden was the subject and one of the creative directors of an award-winning documentary titled Yellow Peril: Queer Destiny. They perform regularly as a member of the House of Rice, an all-Asian drag family, as well as one of The Darlings, a non-binary drag performance collective."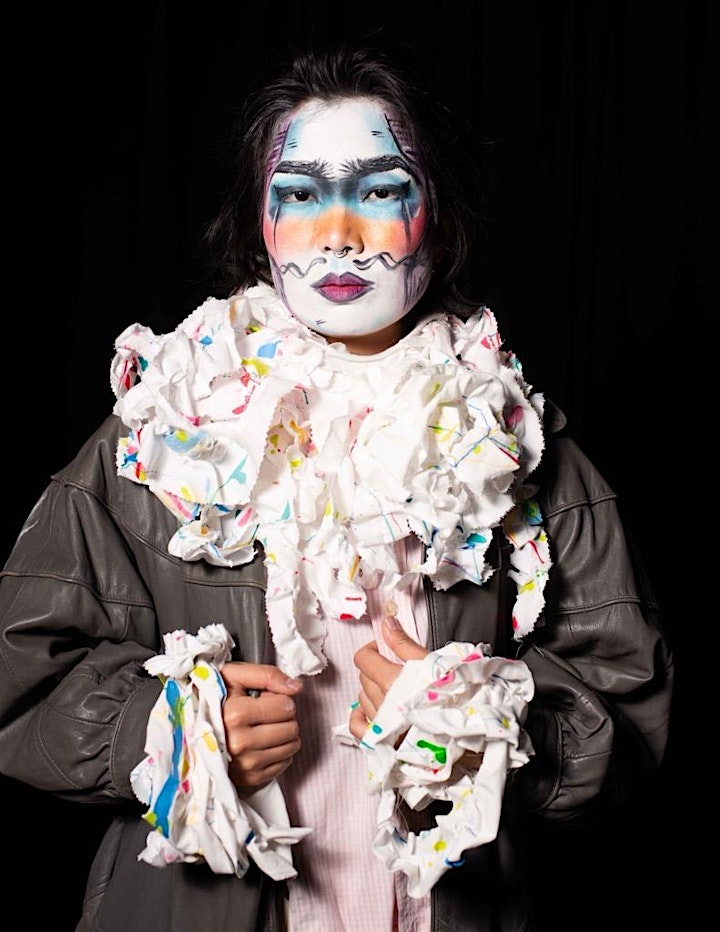 SKIM (DRAG)
Skim is an emotionally unhinged drag artist currently living on unceded xʷməθkʷəy̓əm (Musqueam), Sḵwx̱wú7mesh (Squamish), and Sel̓íl̓witulh (Tsleil-Waututh) Nations. Their practice and performances often revolve around sharing affects with viewers and creating vulnerable moments. They are a member of the House of Rice and currently an MFA grad student at UBC. Skim has performed on various stages in South Korea, Vietnam, Canada and online. They have been a part of producing and performing in various theatre shows such as The Transform Festival's Opening Bash, The ReVolver Festival, and The Array. Skim enjoys eating on stage, dancing in front of speakers and Lesbians!!!
Dr. Sun Yat-Sen Classical Chinese Garden
The first Chinese or "scholars" garden built outside of China, located in Chinatown in Vancouver, British Columbia, Canada.
With a breathtaking, zen like environment, the Garden will transport you to a place very far from all the stress, monotony and pain of day to day life so that you can lean into this enchanted evening, drop those inhibitions, lose yourself in dance and community, inspired by a lineup of ultra talented artist performers.
Thank you so much to Dr. Sun Yat-Sen Garden and their amazing staff (Bruno and Lorraine et all) for sharing this beautiful space in their effort to contribute passionately to reviving the struggling Chinatown economy with arts and culture.