Description
Honey Beekeeping 201: Integrated Pest Management in the Hive
This Urban Beekeeping Workshop will focus on Integrated Pest Management practices: monitoring levels of honey bee pests and pathogens, critical decision points/threshold levels, cultural, physical, biological and chemical practices to improve colony health. Hives for Humanity believes in the therapeutic power of the bees to connect people to nature, to community and to themselves; this informs all of our work. In this workshop you will learn:

Major pests and pathogens of honey bees

Alcohol wash method for monitoring varroa mites

Frame inspection method for monitoring brood diseases
Cultural, physical and biological practices for reducing pests and pathogens in your colony
Chemical treatments using organic acids for mite control
Therapeutic Beekeeping
Participant Instructions: This is an advanced workshop for people that have completed some foundations in beekeeping, an understanding of basic bee biology and basic colony dynamics is assumed. Please bring your own veil if you have one, (if you don not have your own we will provide) and wear light coloured, long sleeves and trousers with closed toed shoes -we will be working in the hives. Please bring water for yourself to keep hydrated in the sun, and your beekeeping notebook!
Instructor: Julia Common & Sarah Common
Julia Common has been keeping bees since her university days. What started as a summer job as a research intern has become a life long passion. She is a Master Beekeeper and Hives for Humanity's Chief Beekeeper, overseeing all beekeeping operations for the society, sharing her joy and knowledge with participants. Hives for Humanity was founded after Julia brought one hive into one community garden, in the heart of the Downtown Eastside of Vancouver. She now manages over 150 hives in over 40 sites throughout Vancouver communities, engaging people of all walks in the therapeutic culture of the hive.
Sarah Common is a support worker in the Downtown Eastside of Vancouver (DTES). She is passionate about fostering vibrant and healthy community through empowerment and education, and believes in the profound impact of connecting individuals and communities to their land, food and spirit. In 2012, Sarah co-founded Hives for Humanity, alongside her mother, Julia, and, as a response to the success of this program, continues to embed herself in the life of the community through her work. She has coordinated partnerships between a variety of organizations and businesses, developing programming that builds self-worth and community pride.
Registration: You can register here for this workshop. If you are unable to book online, you can call the Lynn Canyon Ecology Centre to register: 604-990-3755
This workshop is brought to you by: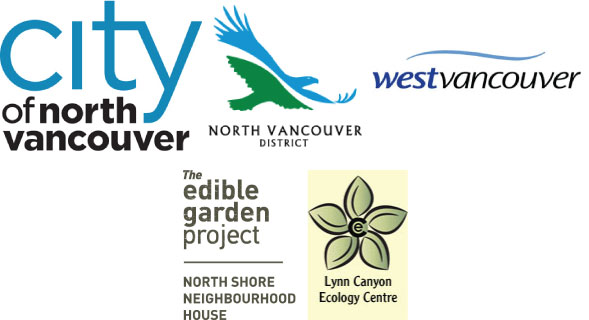 Photo Credit: Richard Toller on Flickr
Organizer of Honey Beekeeping 201: Integrated Pest Management in the Hive
Learn how to grow your own food, support your local ecology, and reduce waste in your own backyard. GardenSmart Workshops are brought to you by the Edible Garden Project.
You can register for any of our workshops online here.
If you're unable to book online, call the Edible Garden Project at (604) 987-8138 ex 231, or email admin@ediblegardenproject.com