Honey, I Wrecked The Kids - London, Ontario

Thursday, April 29, 2010 from 7:30 PM to 9:00 PM (EDT)
Event Details
The London Library Presents:  
Honey, I Wrecked The Kids....
When Yelling, Screaming, Threats, Bribes, Time-outs, Sticker Charts and Removing Privileges All Don't Work.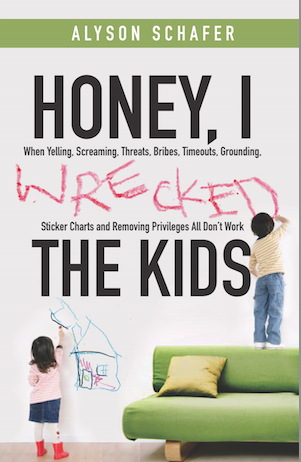 Join psychotherapist and host of The Parenting Show, Alyson Schafer as she uses humour, stories and visuals to help us understand the internal workings of today's seemingly discipline resistant children. Alyson will bring her democratic toolkit and teach methods you can use immediately to deal with common misbehaviour of children 2 - teens. 
Alyson will shed light on the 4 "dances" we do with our children when they misbehave and provide tools and techniques to help you get out of these negative cycles of behaviour without the use of punishments or rewards. 
If you have trouble with dawdling, attention seeking, tantrums, defiance, won't listen, rudeness this talk is for you!
A Q&A period will be included.  Alyson will be available for book signing as well.
When & Where

Wolf Performance Hall
Central London Library
251 Dundas Street
London Ontario, N6A 6H9


Thursday, April 29, 2010 from 7:30 PM to 9:00 PM (EDT)
Add to my calendar