Description
Video. In-moment updates. User-generated content. New platforms. Just some of the predicted social media trends for 2016.
According to Hootsuite's recent Australian Social Media Management Study, a whopping 87 percent of Australian companies think that social media provides a competitive advantage, but they face a variety of challenges in harnessing that potential and tapping into some of these trends is a way to get ahead of the game.
But what's the best way to do this? How are Australian companies successfully integrating trends into their social media strategy? Or are they simply sticking to tried and tested strategies?
Join us, key partner Obviam and some special guests for a panel discussion as we look to look at how Aussie brands are using social so far in 2016 and what part, if any, these trending strategies are playing. We'll also ask our guests to look into their magic balls to predict which trends should defienitely form part of the social media marketing mix for the rest of the year to get ahead of the competition.
Expect insightful, actionable advice from our speakers and plenty of time to meet with them over drinks and tasty eats at a unique venue!
Be sure to share your favourite parts on social using #HootTrendsSYD
---

EVENT SCHEDULE:
5.45 - 6.30PM: Food, drinks, networking
6.30 - 7.30PM: Curated panel discussion followed by Q&A
7.30 - 9.00PM: Networking
---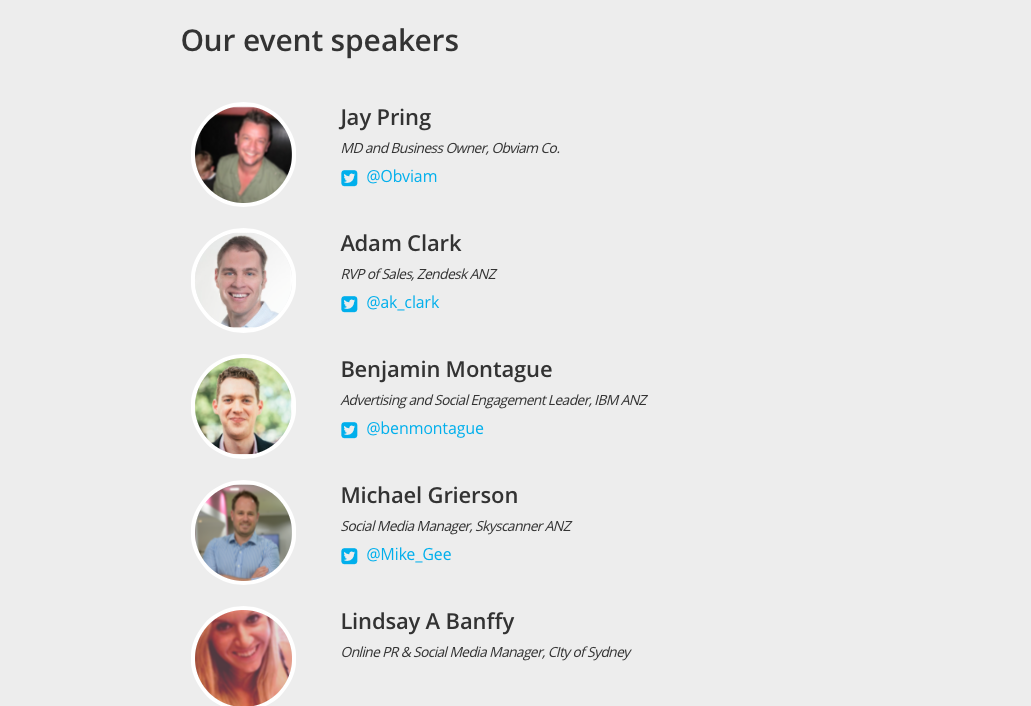 ---
Please note this event is open to persons aged 18 and above.
---
Proudly sponsored by: