About this Event
As architects, designers and creative professionals who often employ various modes of artistic expression in our work, we are constantly exploring what art means and its impact on society.
Join HCMA for a TILT screening of the documentary Burden, which explores the often dangerous life and work of performance and installation artist Chris Burden, described by many as the "Evel Knievel of the art world" and considered both totally mad and an absolute genius.
Snacks and beverages (alcoholic & nonalcoholic) will be served, but guests are encouraged to bring along something to share.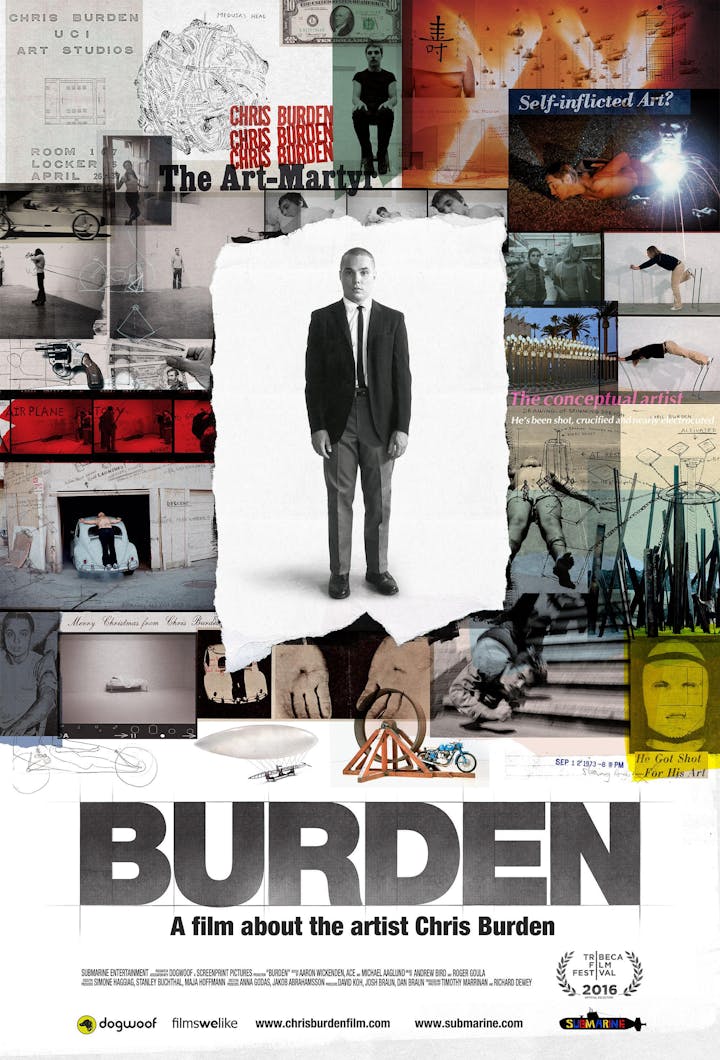 About the Film
In the 1970s, artist Chris Burden was called the "Evel Knievel of the art world" and considered both totally mad and an absolute genius. He had a man shoot him at point-blank. He had his palms nailed to a Volkswagon in the image of Christ. He paid for gonzo TV ads featuring his provocative, dangerous art. BURDEN takes us on a wild ride through his obsessive art process, his odd childhood, his cruel breakups, his dangerous relationship to drugs and an Uzi - as well as his remarkable transformation. Offering a trove of humorous interviews from artists, friends, professors, ex-girlfriends, and even Burden himself, filmmakers Timothy Marrinan and Richard Dewey offer an intimate portrait of an artist obsessed with spectacle. His wreckless life delivers him to the isolated hills of his California home, where he can hear the tall grass blow in the wind. It is in this place that his most playful and pleasurable works are conceived: art installations that are whimsical and enormous. Burden's legacy is a journey from fear to marvel that dares to ponder, "What is art? And, what can art do?" A Tribeca Film Festival selection. Featuring music by Andrew Bird, Roger Goula, and Ru Hazell.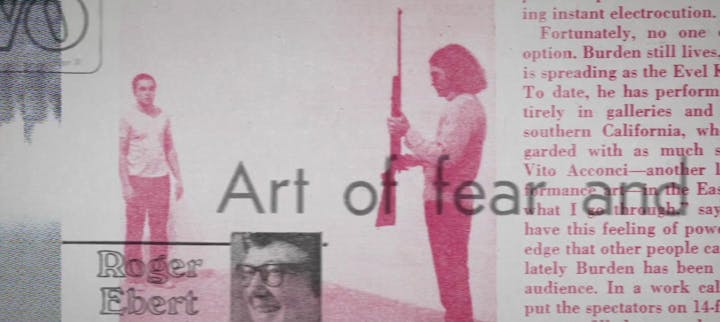 About Hoovie
Hoovie.movie enables uniquely social pop-up cinema experiences, hosted by everyday humans in unexpected spaces: living rooms, storefronts, rooftops - anywhere.
Our new film-tech platform makes it easy for anyone to turn any space into a pop-up movie theatre for the night - where you watch an incredible film and connect in real life.
Our aim is to provide both a new, equitable distribution stream for filmmakers and distributors and a social platform for like-minded people to connect.
Learn how to host your own Hoovie movie at hoovie.movie.