About this Event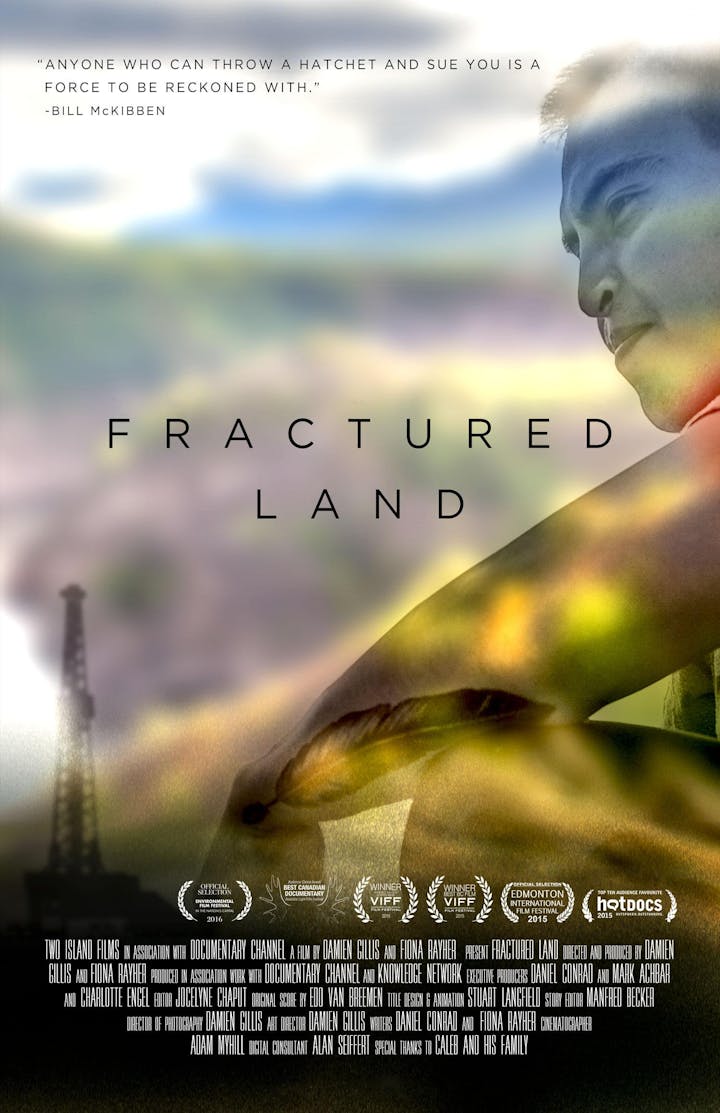 Hey! My name is Victoria Buffalo Robe. My pronouns are She/Her. I come from the Kawacatoose nation, which is reservation 88 of Treaty 4 in Saskatchewan.
On behalf of my company Holistic Buffalo, I cordially invite you to the first of a series of Hoovie screenings that I will turn my living room into a theatre this fall/winter.
I would like to acknowledge this series will be held on the unceded territories of the Squamish, Musqueam, and Tsleil-Waututh Nations.
I am excited to open my home as a safe place to create a detoxifying dialogue about our hopes for the future and help inspire each other in this time of change and responsibility.
The evening will be paired with bottomless tea, and light snacks sponsored by my company Holistic Buffalo. Wild and handcrafted tea collected by myself, and nikâwiy (my mother). (Eat dinner before you come or bring it with you to enjoy while watching the film.)
Doors at 6pm, film starts at 6:30pm. FRACTURED LAND filmmaker Fiona Rayher will join for the post-film conversation.
About the Film
Fractured Land is a coming-of-age story about a young Indigenous leader and lawyer, Caleb Behn, whose territory is at the epicenter of some of the largest fracking operations on earth. What would it be like to live alongside one of the shapers of human events, in their youth, before they transformed history? Behn may become one of this generation's great leaders, if he can discover how to reconcile the fractures within himself, his community and the world around him, blending modern tools of the law with ancient wisdom. Hoovie audiences will be inspired by Behn's courage, charisma and strong relationship with the land and the traditions of his people. The cinematography is superb, the music pitch perfect and the storytelling riveting.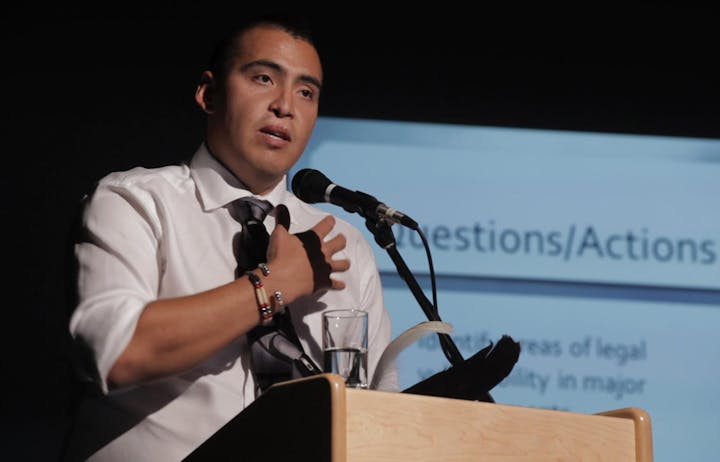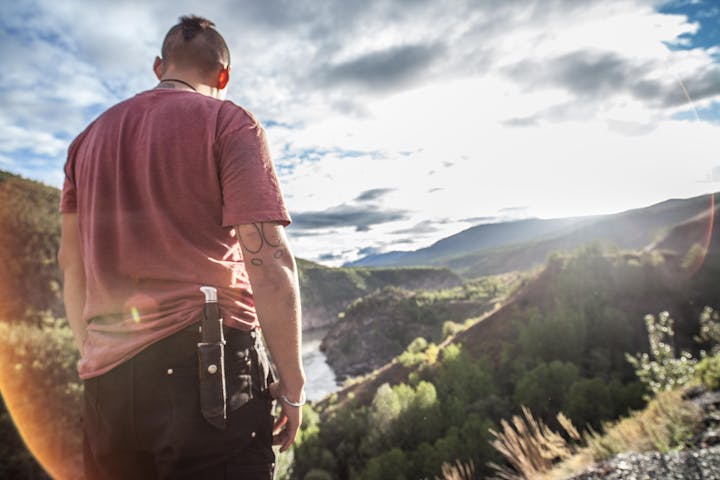 About Hoovie
Hoovie is a new film-tech platform that makes it easy for anyone to turn any space into a pop-up movie theatre for the night - living rooms, storefronts, rooftops, anywhere.
Our aim is to provide both a new, equitable distribution stream for filmmakers and distributors and a social platform for like-minded people to connect in real life.
Learn how to host your own Hoovie movie at hoovie.movie.