About this Event
We're hosting a Hoovie micro-festival: 3 films, 3 nights, 1 theme: #BlackLivesMatter. We'll gather in Fiona's comfy living room July 25, 27 + 28 to watch an incredible film telling an important story, then discuss over wine and tea, and enjoy each other's company.
Prepare to see some familiar faces and some you don't know (a future bestie?).
Doors at 6pm, film starts at 7pm. Plan to stay late + linger.
Ticket price includes wine, cheese and hummus, and tea. Feel free to bring something to share.
Specific address sent only to ticket buyers.
Consider adding a donation to your ticket for The Poor People's Campaign, an organization down in the U.S. that is "uniting tens of thousands to challenge the evils of systemic racism, poverty, the war economy, ecological devastation and the nation's distorted morality." Learn more at poorpeoplescampaign.org.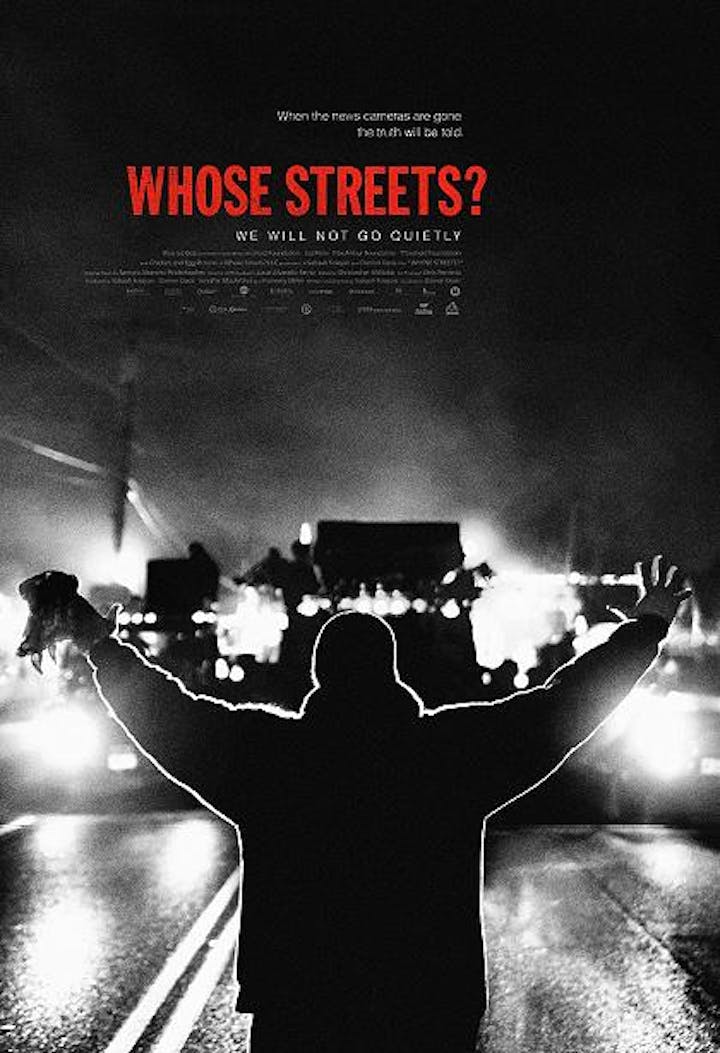 About the Film
An energetic account of the Ferguson uprising against police brutality, as told by the people who lived it. Whose Streets? explores the aftermath of the 2014 police shooting of Michael Brown, an unarmed black teen whose body was left lying in the street for hours.
Grief, long-standing racial tensions and renewed anger bring residents together to hold vigil and protest. Their peaceful gathering is met by military-style action, as police in full battle gear, bearing machine guns and tear gas, push the crowd into a pressure cooker situation that devolves - and the few isolated cases of looting and fires becomes the headline. What results is the activation of the local community and a momentous fanning of the flames for the Black Lives Matter movement.
The filmmakers, Sabaah Folayan and Damon Davis, spent considerable time on the ground, developing relationships within this tight-knit community and empowering them to tell their own story of standing up and asserting their rights to peace, public assembly and human dignity.
The film premiered at Sundance in 2016 and received a MacArthur Foundation Documentary grant. Rolling Stone magazine said it "may be the best doc of the year ... it is assuredly the most vital."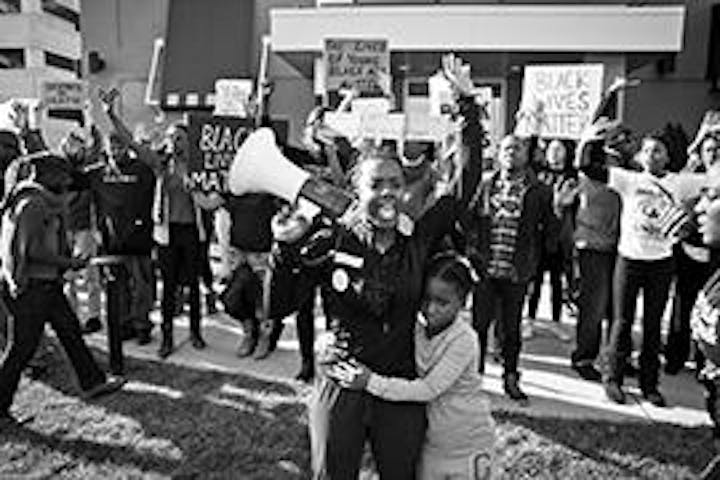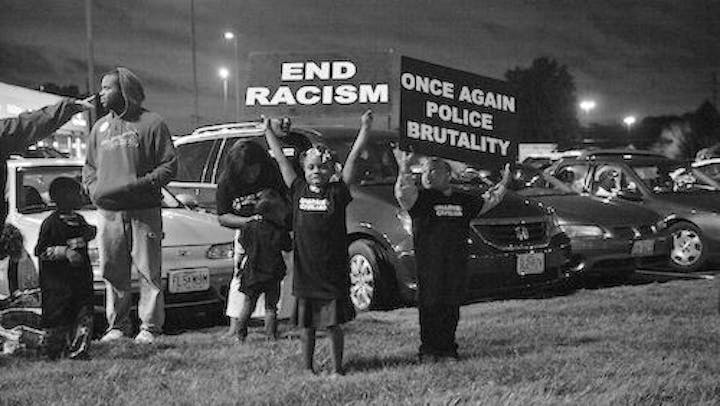 About Hoovie
Hoovie.movie is a new film-tech platform that makes it easy for anyone to turn any space into a pop-up movie theatre for the night - living rooms, storefronts, rooftops, anywhere.
Our aim is to provide both a new, equitable distribution stream for filmmakers and distributors and a social platform for like-minded people to connect in real life.
Learn how to host your own Hoovie movie at hoovie.movie.