About this Event
Let's get together for a fun evening watching a powerful doc. Your ticket includes 1x drinks.
Any profits made will be donated to: Vancouver Island's Surfrider Foundation.
Doors at 7pm, film starts at 7:30pm. Stick around after for conversation and ping-pong.
ABOUT THE HOST + VENUE:
Input Cowork is a collaborative community of creatives and techies. We've got a modern event space with plenty of space to socialize over a game of ping pong when the film finishes.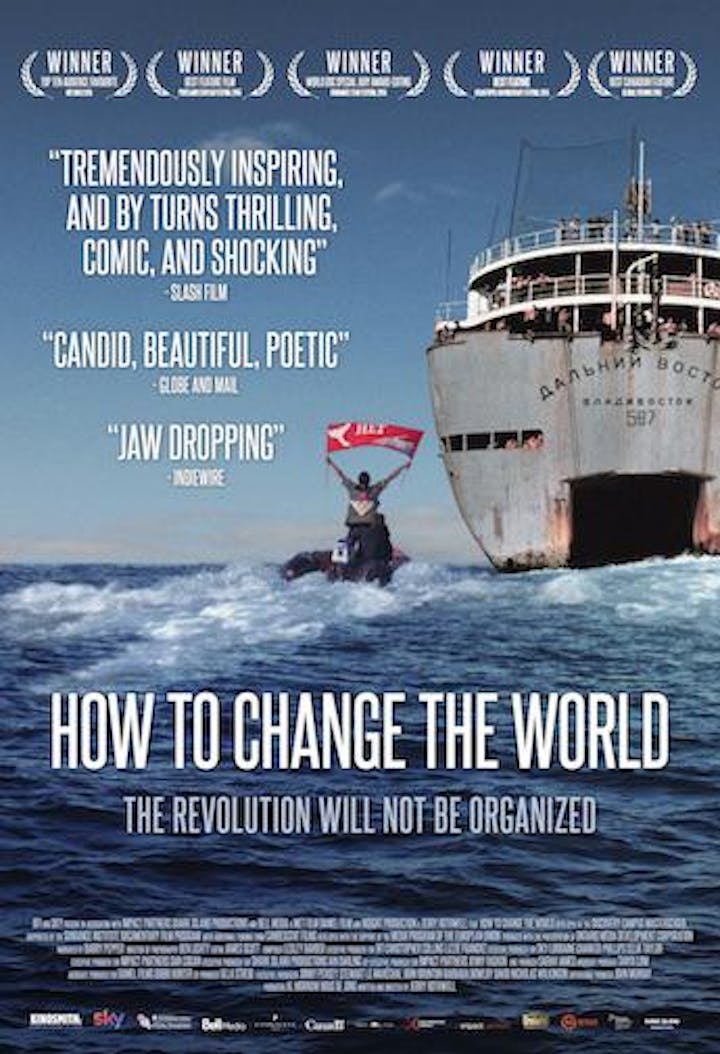 ABOUT THE FILM:
A rulebook for social change, following the story of the founders of Greenpeace as they set out to stop atomic bomb testing and end up creating the worldwide environmental movement. With the goal to "make nature famous," the eclectic group of young pioneers - Canadian hippie journalists, photographers, musicians, scientists, Quakers and American draft dodgers - are lead by former journalist Bob Hunter, who employs his media savvy to make Greenpeace's experiments in direct, non-violent confrontation go viral. Of course, all is not smooth sailing, and the film offers a coherent picture of the trials and tribulations any successful activist organization may face. Largely told through 16mm footage from an organizational archive of some 1,500 film cans, How to Change the World offers an enduring look at the how and why of change work when the inevitable internal social dynamics interfere to make it so damn hard.