About this Event
Young people are calling on adults around the world to join them this September to disrupt business as usual and support the Global Climate Strike on September 27. The evening before, Matchstick and Dogwood are teaming up bring folks together to connect and learn how they can plug in.
Join us for an important and beautiful film that cuts to the core of why urgent climate action is so important, and hear directly from a member of the Sustainabiliteens, Vancouver's youth strike organizers, who will share what's being planned and how you can get involved and show your support.
Doors at 6:30pm, film starts at 7pm, followed by conversation. Doors at 6:30pm, film starts at 7pm, followed by conversation. Matchstick will be providing complimentary tea and coffee; baked goods and snacks available for purchase. The kitchen will not be open, so please grab dinner before you come.
Part of the province-wide On the Table event series. On the Table is an invitation from Vancouver Foundation for people, organizations, and communities across BC to come together, share some food, and have conversations about what matters most to them.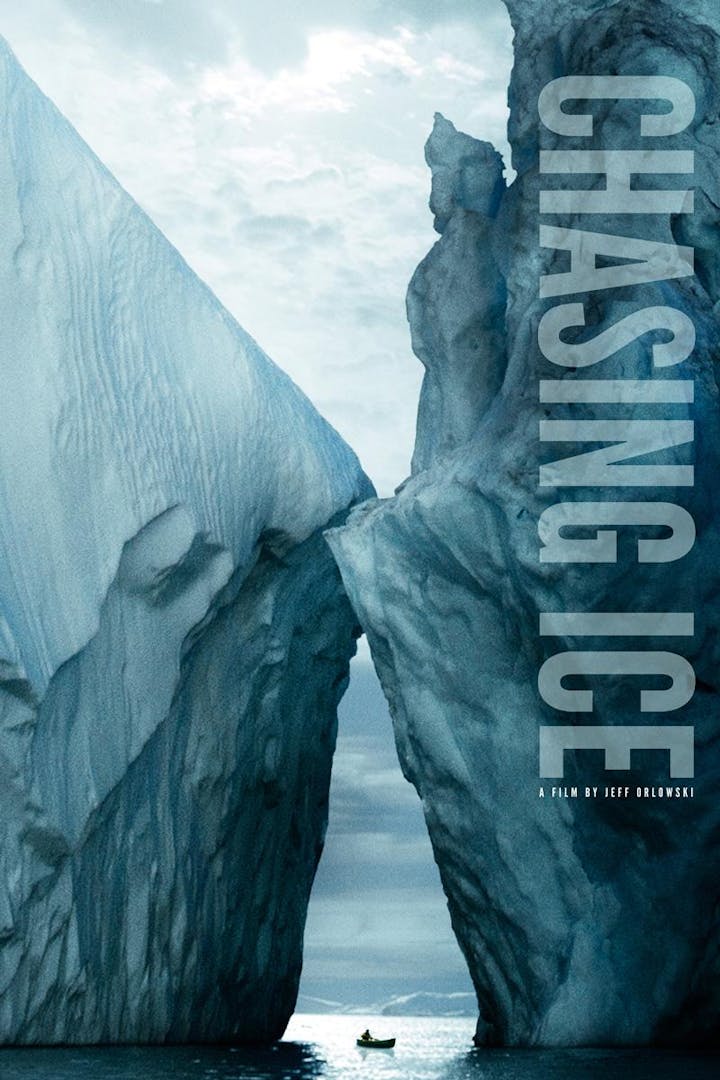 About the Film
Acclaimed National Geographic photographer James Balog is an extreme person. So when his climate skepticism gives way to a commitment to documenting the mass extinction of glaciers around the Arctic, he's extreme about that too. He and his team - The Extreme Ice Survey - set up time-lapse cameras on Arctic cliff faces, then check back annually to grab the data. Year after year, the photos they capture tell the story of a planet - our home! - warming fast; the glaciers and ice mountains retreat before our eyes. We also witness the heroic lengths Balog will go to capture this story. Brutal weather, four knee surgeries, extended periods away from his family: the guy won't quit. Which is lucky for us because the photos, and this film, are credited by many former climate deniers as the wake-up call they needed. Beautiful, captivating, disturbing, eye-opening, Balog's photos were captured from 2005-2009 and this film by Jeff Orlowski was released in 2012, and yet the urgency of this story is greater than ever.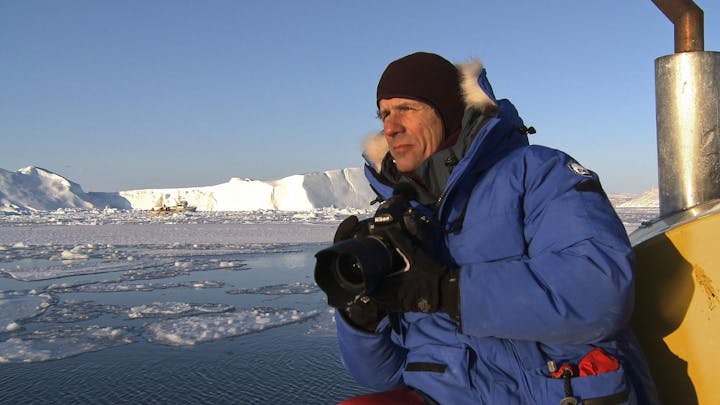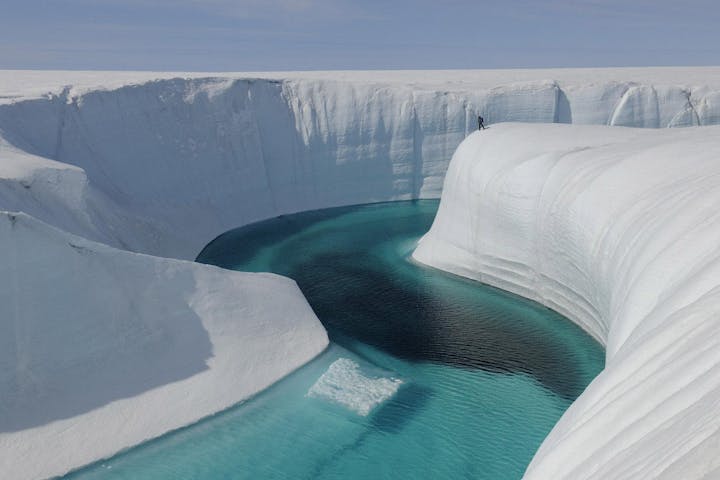 About Hoovie
Hoovie.movie enables uniquely social pop-up cinema experiences, hosted by everyday humans in unexpected spaces: living rooms, storefronts, rooftops - anywhere.
Our new film-tech platform makes it easy for anyone to turn any space into a pop-up movie theatre for the night - where you watch an incredible film and connect in real life.
Our aim is to provide both a new, equitable distribution stream for filmmakers and distributors and a social platform for like-minded people to connect.
Learn how to host your own Hoovie movie at hoovie.movie.