About this Event
Join Hoovie and the Clubhouse for a (belated) On The Table film screening and conversation about culture, identity, and the complex challenges facing LGBTQ* people living in countries where colonial, religious extremism dominates.
Following the screening, a representative from Rainbow Refugee will share briefly about the work of the organization, and open the floor for a Q&A.
Guests are invited to stay for an informal group conversation about ways we can galvanize here as allies, and support the work of this organization and others like it.
Doors at 6pm
Film screens at 6:30pm
Presentation + Q&A 8:00pm
Wrap up by 9pm
Tickets $12 online
Ticket price includes a donation to Rainbow Refugee, along with tea and snacks.
Feel free to bring snacks to share as well, but please no outside alcohol. A cash bar will be available with alcoholic and non-alcoholic options. ATM onsite.If money is a barrier, please reach out for a discount code (hello@hoovie.movie).For those with means, consider making an additional donation to Rainbow Refugee at check-out. Donations support Rainbow Refugee's work to assist LGBTQ+/HIV+ refugee claimants in the Lower Mainland.
EASTSIDE STUDIO + THE CLUBHOUSE are Vancouver's only queer women-run live event venues and artistic community spaces. Our mission is to facilitate meaningful connections, experiences, and community conversations, by homing events that provide safer spaces centring queer, trans, and people of colour communities, and their allies.
ABOUT RAINBOW REFUGEE
Founded in 2000, Rainbow Refugee is a Vancouver based community group that supports people seeking refugee protection in Canada because of persecution based on sexual orientation, gender identity, gender expression (SOGIE) or HIV status. They support and assist LGBTQ+ /HIV+ refugee claimants in BC's Lower Mainland through facilitated peer support, referrals, system navigation and accompaniment. www.rainbowrefugee.com
ABOUT ON THE TABLE
On the Table is an invitation from Vancouver Foundation for people, organizations, and communities across BC to come together, share some food, and have conversations about what matters most to them.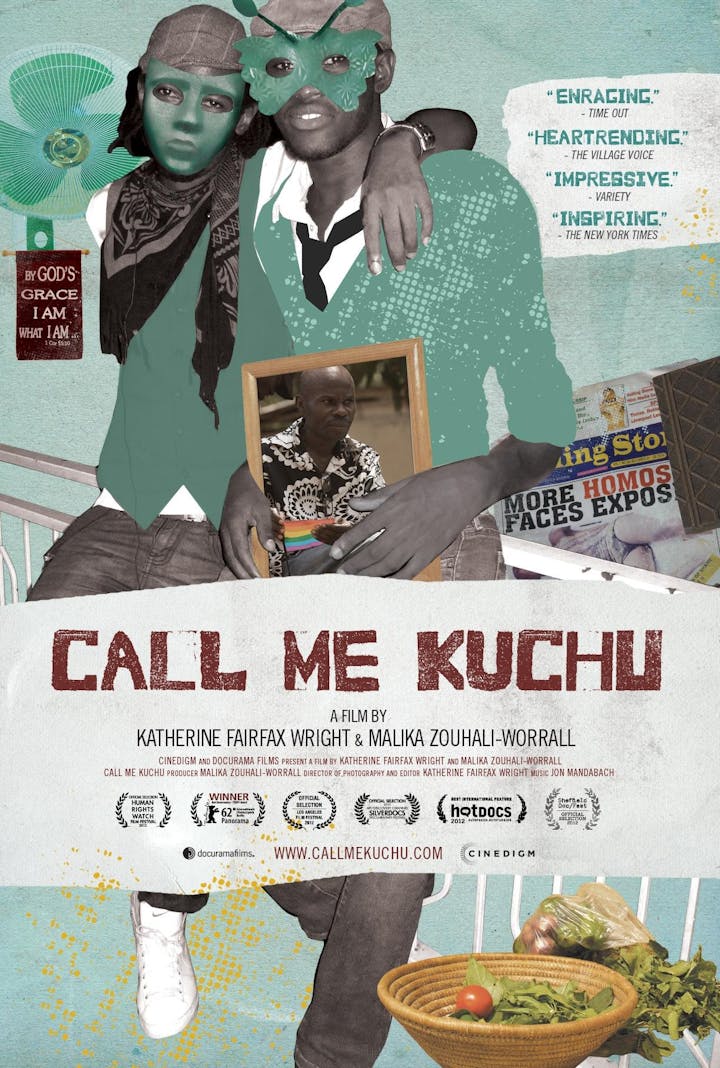 About the Film
In Uganda, a new bill threatens to make homosexuality punishable by death. David Kato, Uganda's first openly gay man, and retired Anglican Bishop Christopher Senyonjo work against the clock to defeat state-sanctioned homophobia while combatting vicious persecution in their daily lives. But no one is prepared for the brutal murder that shakes their movement to its core and sends shock waves around the world. Call Me Kuchu is heart wrenching but also life-affirming, featuring a courageous cast of characters who again and again stand up to say, "this is who I am," even if it puts them in grave danger.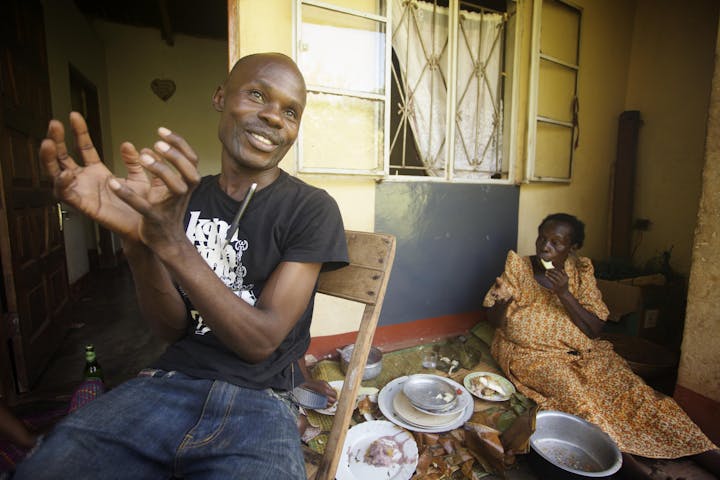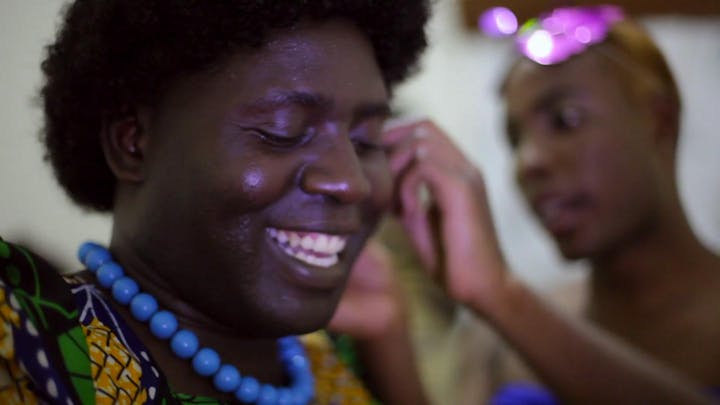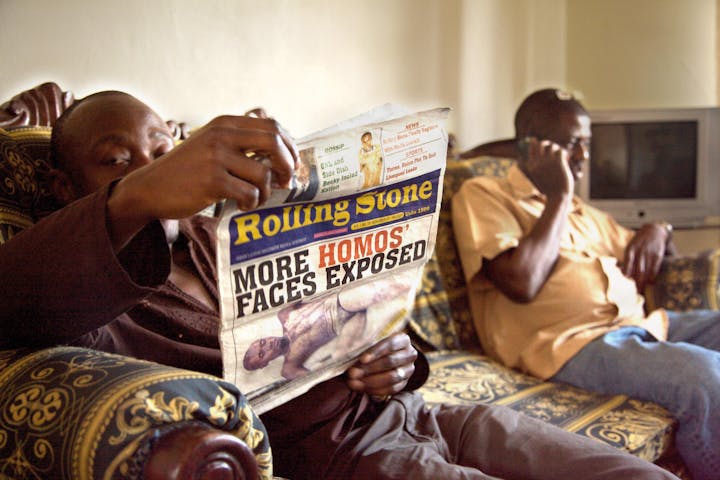 About Hoovie
Hoovie.movie is a new film-tech platform that makes it easy for anyone to turn any space into a pop-up movie theatre for the night - living rooms, storefronts, rooftops, anywhere.
Our aim is to provide both a new, equitable distribution stream for filmmakers and distributors and a social platform for like-minded people to connect in real life.
Learn how to host your own Hoovie movie at hoovie.movie.