Location
Kichesippi Beer Co.
866 Campbell Avenue
Ottawa, Ontario K2A 2C5
Canada
Description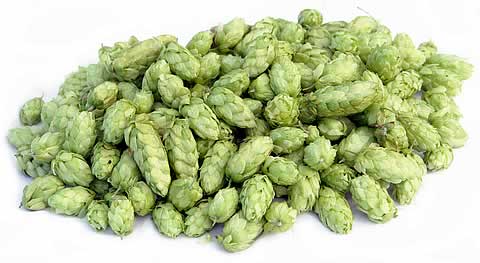 Hop Into Summer w/ Barley's Angels Ottawa!
Humulus Lupulus, otherwise known as hops, are to beer as grapes are to wine. Along with yeast, water and grain they are the key elements in beer. Hops contain essential oils and have varying levels of bitterness depending on the variety. How bitter a beer is usually depends on the type of hops used in brewing, when they're added to the wort and how long they're boiled.
Join Barley's Angels Ottawa along with Justin Da Silva from Nickel Brook to learn more about the different types of hops, how a brewer uses them and how to detect them in a beer. We wil be hoppy to answer your hop related questions!
Come enjoy some delicous food provided by the Lazy Pickle, always refreshing beer by Kichesippi and a fun filled time with your fellow Barley's Angels.
EVENT DETAILS:

Date: Wednesday, June 26, 2013
Event Start: 6:30pm
Event End: 9:00pm
Location: Kichesippi Beer Co. (866 Campbell Avenue; Ottawa)
Price includes a beer, light dinner and Jenga action.