The changing political scenario in Afghanistan has brought many questions and hopelessness for our friends in Afghanistan.
About this event
We are facing an incredibly difficult time. We are devastated by the fall of Afghanistan's elected government and our hearts break for our Afghan allies, their families, and all those in grave danger of Taliban retaliation. Chaotic scenes at the airport in Kabul, stories of fear and danger, and reports of deaths and increasing violence are still fresh in our mind.
We would like to invite you to a Virtual Interfaith Solidarity Prayer Vigil and request you to pray for the families and friends who are living in fear and worried about their uncertain future.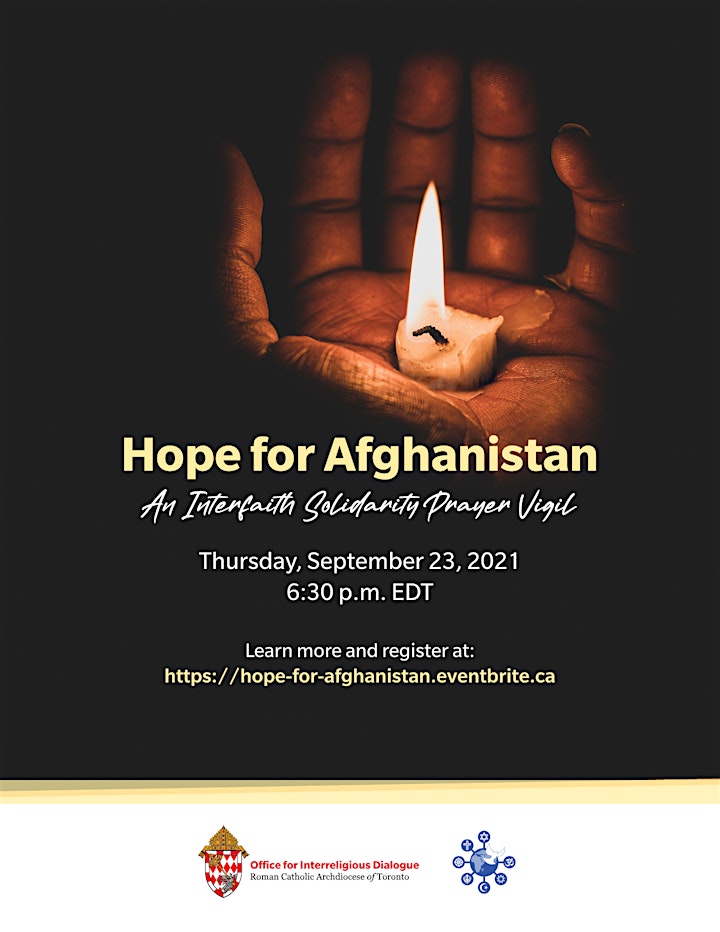 Organizer of Hope for Afghanistan - Interfaith virtual Prayer Vigil