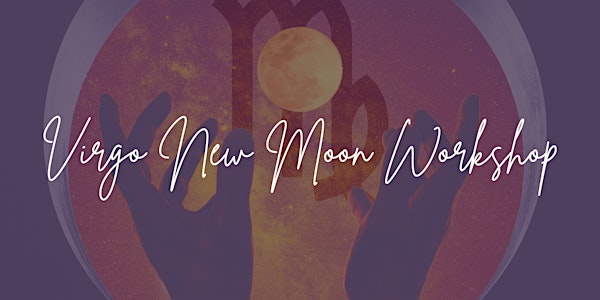 Hope for Stomach Cancer Virgo New Moon Workshop
Join Hannah for a Virgo New Moon workshop on Thursday, August 25, 4-5pm PST / 7-8pm EST
Date and time
Thu, Aug 25, 2022 4:00 PM - 5:00 PM PDT
About this event
This Virgo New Moon is the time for us to lay down our intentions around self-care, organization and service. This is the time to identify new healthy habits and improvements that you would like to implement. Meaning, get clear on the details of your life - what you eat, the content you consume, your schedule, your time off, the organization of your office, your exercise routine, etc. The cosmic energy that is in the air is all about embodiment, self-care and visualization.
During our time together, we will create a vision on how we want our average day to feel. This Virgo New Moon Workshop is all about embodiment, self-care and visualization.
What to expect:
Sound Bowl Meditation
Virgo New Moon Teachings
Grounding Exercise
Virgo New Moon Journal Prompts
Manifestation Meditation
What to bring:
Journal and pen
Water and/or tea
An open heart and mind
Quiet and comfortable environment
Please be sure to arrive 5 minutes early for this workshop. Looking forward to connecting with you during this New Moon!
xoxo
Hannah
About the organizer
Healing with Hannah was born with the simple philosophy to inspire and support those who are ready to become active participants in their own healing journeys and understand that healing is cyclical. Like the seasons, we will all go through our own winter, spring, summer, and fall. Because we are cyclical beings, we aren't always going to be in our summer season of healing. We do our best to honour our own healing journeys and however our own healing activation occurs. Recognizing that healing comes in cycles allows the process to be less lonely and confusing. When we do the inner work, no matter the season, we activate a deep knowing within that we can heal.
Connect with Healing with Hannah on Social!
IG • @healing.with.hannah
FB • @healingwithyogihan
LK • @healing-with-hannah