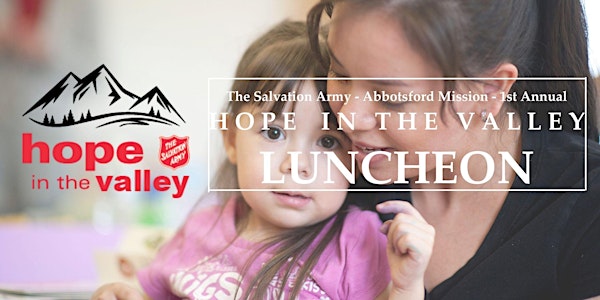 Hope in the Valley Luncheon & Fundraiser
The 1st Annual Hope in the Valley Luncheon is sure to become a special Christmas tradition.
When and where
Location
Clarion Hotel & Conference Centre 36035 North Parallel Road Abbotsford, BC V3G 2C6 Canada
About this event
This event brings together thought leaders from Abbotsford, Mission and surrounding communities. It is an opportunity to come together, ring in the holiday season and recognize and celebrate the importance and impact of philanthropy in our communities.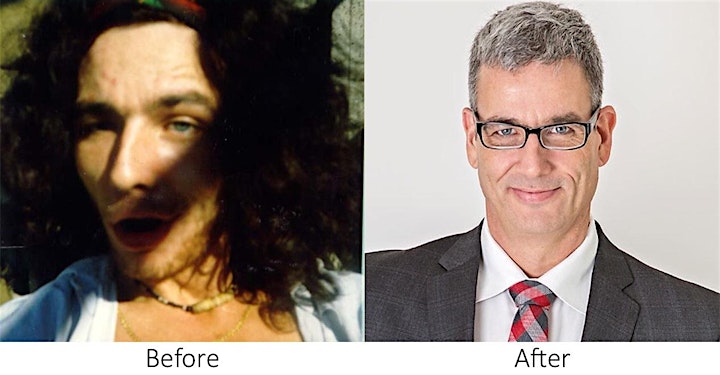 KEYNOTE SPEAKER
We are so so honoured to welcome our inspirational guest speaker - Mr. Joe Roberts
Joe Roberts aka The Skidrow CEO is an expert on resiliency and change. Having experienced both catastrophic failure and extraordinary success Joe teaches how to overcome the roadblocks that get in the way of high performance. He helps companies and individuals redefine what's truly possible by confronting limiting mindsets. Participants at Joe's events leave inspired and moved to action.
What is most amazing about Joe is that in 1989 he was living on the streets of Vancouver as a homeless skid row addict. With the help of The Salvation Army, and through his own perseverance, determination and his resilient human spirit, Joe pulled himself out of the darkness and despair, to become a highly respected business and community leader.
Joe's message is relatable, humorous, honest, raw and unforgettable. He tackles the stigma associated with mental health and addiction is a straight forward authentic way that comes from his personal life experiences.
HOST / MC
Bob Singleton began his 38 year broadcasting career in 1962 at CHWK in Chilliwack, owned by Fraser Valley Broadcasting Ltd. Bob became VP of FVB Ltd. and it's wholly owned companies STAR-FM Inc. and Starcom Broadcast Sales. He retired in 1999 as one of three majority owners when they sold FVB Ltd. to Rogers Broadcasting.
Bob has held many community positions including President of the Abbotsford Jaycees, President of the Abbotsford Rotary Club. He served for six years on the Matsqui (now Abbotsford) Police Board. Bob was executive VP of the very successful Western Canada Summer Games hosted in Abbotsford in 1995. Bob was a Director of the Abbotsford International Airshow Society and was appointed to the first Abbotsford Airport Authority serving for over 8 years in various roles. Bob also served on the Community Advisory Council of The Salvation Army in Abbotsford.
In 2012 he was awarded the order of Abbotsford in recognition of his years of service in the Abbotsford community. Bob is also well known as the long time announcer of the Abbotsford International Airshow, a position he assumed in 1969 until retirement in 2012. He announced at hundreds of airshows across Canada and the US. He became a private pilot in 1978 and in 1996, the CAF Snowbirds recognized his support of the team by inducting him as an honourary member of the 431 Air Demonstration Squadron. Bob and his wife Cory, reside in Abbotsford and their blended family includes 7 children, 9 grandchildren and 10 great grandchildren.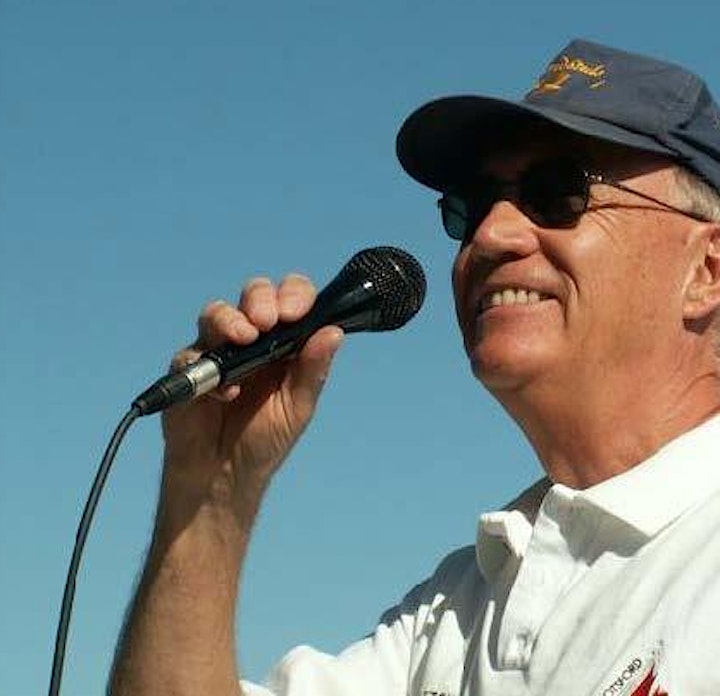 THANK YOU TO OUR EVENT SPONSORS TO DATE
GOLD SPONSOR: Gulf & Fraser
MEDIA SPONSORS: Abbotsford News & 98.3 STAR FM
VENUE SPONSOR: Clarion Hotel & Conference Centre, Abbotsford
PRINTING SPONSOR: Globe Printers