Hopscotch Festival Pass (Limited to capacity)
About this event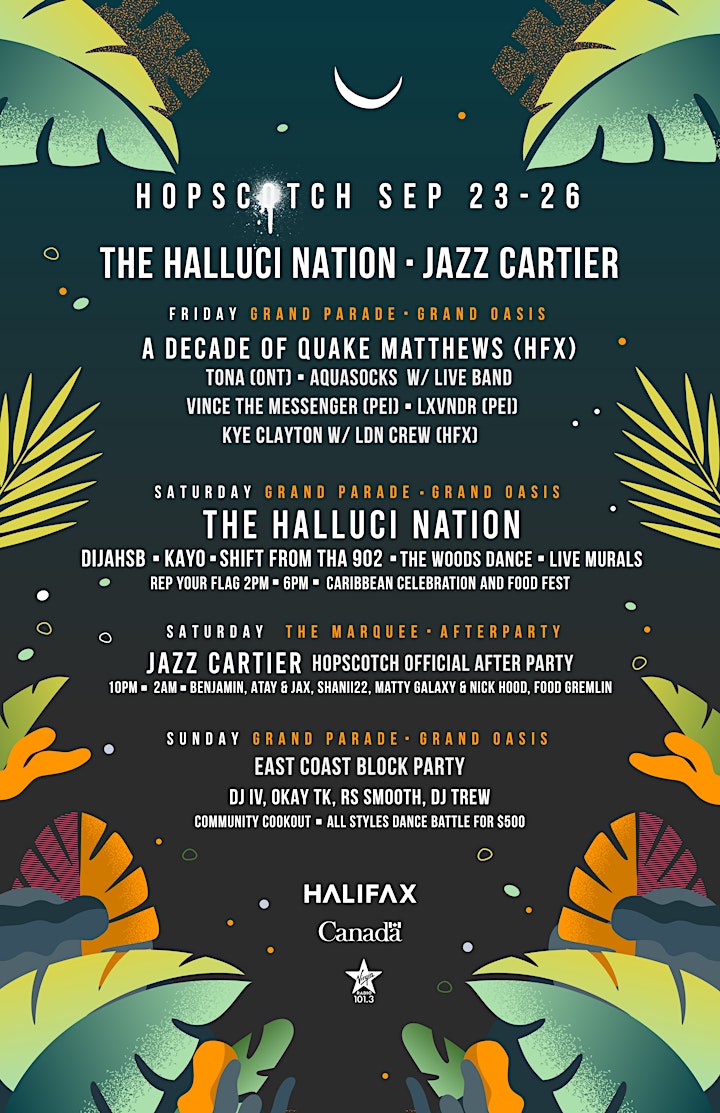 Hello All,
We're excited to host you all this weekend for Hopscotch 2021. However, we want this to be the safest experience possible for you all. Under the current Covid-19 Provincial Protocols it will be strongly encouraged for people to...
1. Have vaccination against Covid-19
2. Have a negative test for SARS-CoV-2 conducted no more than 72 hours prior to the event date.
Also if you can't maintain social distance within the event area you MUST wear a Mask when appropriate. DO NOT ATTEND ANY EVENT if you
*have COVID symptoms
* have tested positive
*are awaiting a test result
*have been told to self-isolate
Lineups may be longer than expected but we need to keep everyone safe! Let's be respectful of each other and enjoy the space. There is a lot of room in the event area. Please try to avoid creating clusters. Security will be on site and our staff is at all of the entrances if you need assistance. Keep your distance when appropriate, come with friends and ENJOY!
Sincerely,
HOPSCOTCH FESTIVAL