Event Information
Location
HorsePlay! at Big Rock Farms
418215 64th St. West
Okotoks, Alberta T1S0A6
Canada
Description
Join us at the HorsePlay clubhouse with Alberta based fine artist and instructor, Ashley Gaboury, as she takes you through the basics of drawing horses.
Ashley has been teaching art for 17 years to students of all ages and abilities and this class welcomes youth and adult beginners as well as more experienced drawers (pre-teens, teens and adults).
After a brief introduction, participants will go outside to evaluate the frisky movements and mannerisms of a pretty little filly being lightly exercised. When this young horse is brought to a stop, participants are welcome to gently handle her to better appreciate body contours, hair and hoof textures, while Ashley points out lighting angles and shadows.
Back in the clubhouse, with fresh inspiration and Ashley's expert guidance you'll create your own beautiful drawing of a filly using pencil sketching and shading techniques. The incorporation of color, using pencil colours and more can also be explored. (Supplies will be provided however you are welcome to bring your own).
Cost is $50 per person.
**Payment will be collected at the ranch. Cash or Cheque. This system is simply for registration and to reserve your spot. Please arrive 10 minutes early to complete the waiver**.


A little bit more about Ashley Gaboury: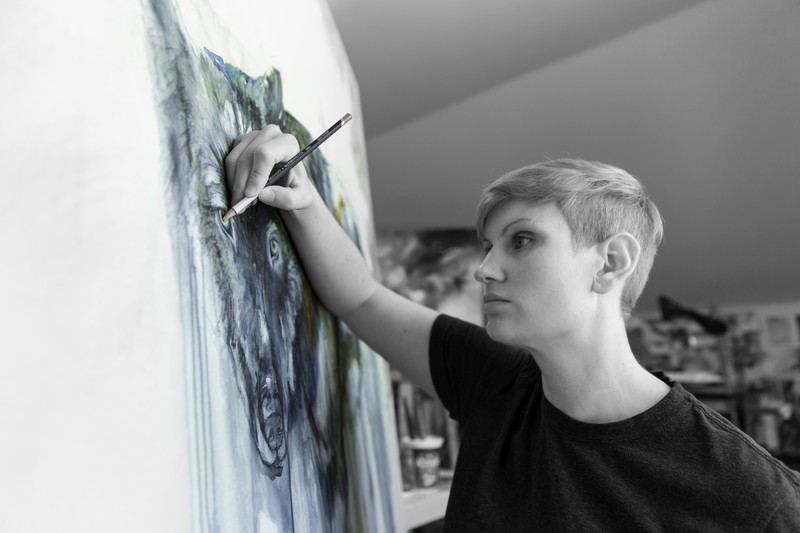 Prior to receiving her BFA in Studio Arts in 2003 from The University of Lethbridge, Ashley Gaboury attended the Grande Prairie Regional College and worked as an instructor at The Prairie Art Gallery. Over the past seventeen years Ashley has established herself as a 2-dimensional art instructor in Alberta, while simultaneously developing as a professional artist. She creates in a myriad of mediums including watercolor pencils, alcohol-based markers, acrylics and mixed media. Canines, including the wolfdogs from The Yamnuska Wolfdog Sanctuary are her primary source of inspiration. Her mission statement: "Sharing my passion for creating and instructing art!"
Date and Time
Location
HorsePlay! at Big Rock Farms
418215 64th St. West
Okotoks, Alberta T1S0A6
Canada