Hospitality as performance of community: Diego Semerene + Andrew Stooke
Panel and Q&A: An exploration of choreographies of community through queer performances, interclass solidarity, and epidemics.
About this Event
Join us for a lively exploration of hospitality as performance of community. This panel brings together the Brazil-born, California-educated, UK-based film theorist Diego Semerene and the London- and Shanghai-based artist/critic Andrew Stooke, whose texts are featured in the current issue of the journal PUBLIC: Art | Culture | Ideas. Edited by curator/critic Sylvie Fortin, this publication examines the currencies of hospitality.
After a strict door policy, total freedom: careful choreographies of hospitality underwrote the heydays of partying and manufactured a sense of security, freedom, belonging, and kinship—membership in the limitless. Andrew Stooke's essay revisits two legendary clubs, New York's Studio 54 and Paris's Le Palace, trailing Andy Warhol—and his open, infinitely adaptable, yet all-encompassing modular series Shadows (1978–1979)—and the French philosopher/mathematician Gilles Châtelet through hedonistic nights of queer performances and interclass solidarity that were abruptly halted in the early 1980s by two epidemics, AIDS and neoliberal market deregulation.
Film theorist Diego Semerene makes a crucial political intervention with his queer dispersal of corporeal hospitality. He unleashes analethics, an emancipatory ethics from the street, born out of sexual, activist, and artistic urgency and modeled on a voraciously egalitarian ass that welcomes all and gives nothing back. Passive and equally hostile and hospitable, analethics heralds a capacious politics of both/and, of resistance and symbolic reparation. For it is a boundlessly hospitable pleasure-swapping weapon of emancipation that rejects the treacheries of liberal hospitality, its debt-inflected, duty-bound, and thanatocratic politics of either/or.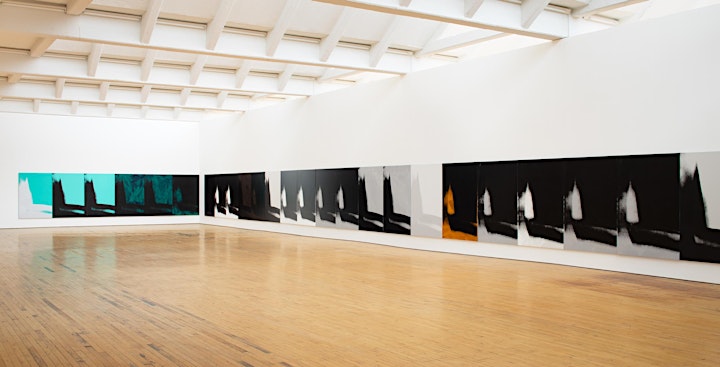 PANELISTS:
DIEGO SEMERENE is Senior Lecturer in Film and Digital Media at Oxford Brookes University, UK. He holds a Ph.D. in Media Arts from the University of Southern California. His work has appeared in CM: Communication and Media Journal, Discourse, Frames Cinema Journal, InVisible Culture, and mostly recently in the anthology RAW: PrEP, Pedagogy, and the Politics of Barebacking edited by Ricky Varghese (University of Regina Press, 2019).
ANDREW STOOKE is a nonaffiliated writer, artist, and researcher based in Shanghai and London. His work in video, performance, and diverse media has been featured in international festivals and gallery presentations, most recently at Project Anywhere, New York; Fågelbo Festival, Fort Lauderdale; MOSTYN Gallery, Llandudno, UK; and Power Station of Art, Shanghai. His writing on society, contemporary art, and media can be found on various platforms, including Art Asia Pacific, Frieze, Hyperallergic, Art Africa, Art Monthly, Third Text, ArtRadar, and RanDian.
EDITOR / MODERATOR: SYLVIE FORTIN is an independent curator, researcher, critic, and editor based between Montreal, New York, and Omaha, NE, where she is the Curator-in-Residence 2019-2021 at Bemis Center for Contemporary Arts. She was Executive and Artistic Director of La Biennale de Montréal (2013–2017), Executive Director/Editor of ART PAPERS in Atlanta (2004–2012), and Curator of Manif d'art 5 – the 5th Quebec City Biennial (2010). Her reviews have been published in numerous periodicals, including Artforum International, ART PAPERS, C Magazine, and Flash Art International, and her essays have appeared in many catalogues, readers, and anthologies.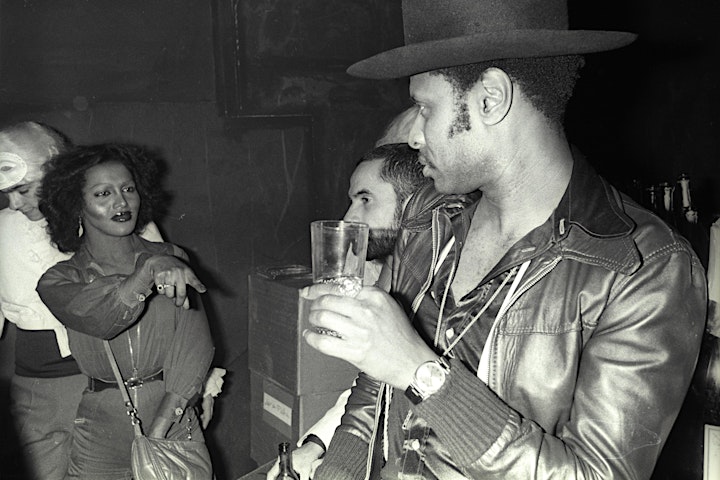 ABOUT PUBLIC 61, Currencies of Hospitality
Hospitality is usually considered a philosophical concept, an ethical concern with juridical implications, a sociopolitical practice … or an industry. This publication shifts the focus to speculate on many of its other (often stealth) manifestations. It mobilizes hospitality—as concept, metaphor, performance, and dissidence—to render its pluripotent agency.
This 320-page issue of PUBLIC is also a critical curatorial endeavour that weaves together artists' projects, fiction, scholarly research, and other indefinable forms to explore some of the unexpected valences of hospitality in modern and contemporary art, cinema, animation, and exhibition making; in architecture, infrastructure, land use, and practices of cohabitation; in kinship and care; and in justice, pedagogy, and reparation.
Issue contributors: Irina Aristarkhova, Bojana Videkanic, Diego Semerene, Sara Swain, Behzad Khosravi Noori, Denise Ferreira da Silva, Andrew Stooke, Justin Langlois, Charlie Hailey, Claudia Ruitenberg, Karen Meyer, Cynthia Nicol, Dawit L. Petros, Felipe Steinberg, Megan Rooney, Tamar Guimarães, Lisa Baldissera, Shannon R. Stratton, Kelly Kaczynski, Mark Jeffery, Kelly Lloyd.
Order your copy of PUBLIC 61, Currencies of Hospitality.
ALL IMAGES FROM THE CURRENT ISSUE OF PUBLIC.
COVER IMAGE: Karla da Costa (director of photography), stills from Bixa Travesty (Cláudia Priscilla and Kiko Goifman, 2018). Courtesy of FiGa Films. MIDDLE: Andy Warhol, Shadows (1978–1979). Installation view, Dia:Beacon, Beacon, NY, 2019. © The Andy Warhol Foundation for the Visual Arts, Inc./Licensed by DACS, London, 2020. Photo: Bill Jacobson Studio, New York; courtesy Dia Art Foundation, New York. BOTTOM: Guy Marineau, Le Palace, Soirée Karl Lagerfeld (1978). Courtesy of the artist.