Description
Have you heard the news? This tour is hot off the press! Discover the newsmakers on this guided walking tour around the North side of Twillingate Harbour.

Tour Highlights
More than 13 historic sites

Coastal route with ocean nearly always in view

Traditional musical performance

Expert local tour guide

Access to historic newspaper clippings & photos

Exclusive viewing of Printing Press

Interactive encounter

Small group tour offering intimate experience

Active travel to heighten your senses in the great outdoors

Admission Fee to Twillingate Museum, Sales Tax, and all Booking Fees included in price
Itinerary
Move over Facebook, Twitter, and Snapchat. Before tweets and posts, Twillingate had its own social media called The Twillingate Sun! Founded in June 1880 by Jabez P. Thompson, The Twillingate Sun was the only newspaper on the North-East coast of Newfoundland.
The invention of the printing press and newsprint had a profound effect on 19th century society just as the invention of the internet and social media had a profound effect on later generations.
The Hot off the Press tour takes you back to the thriving Metropolis of the North where controversy and comedy made headlines.
As you move along the beat of Twillingate's first journalists, your guide will bring you the news hot off the press with clippings from the original Twillingate Sun. With exclusive access to the original printing press, you'll learn how the new technology of typesetting revolutionized communications between Twillingate and the world.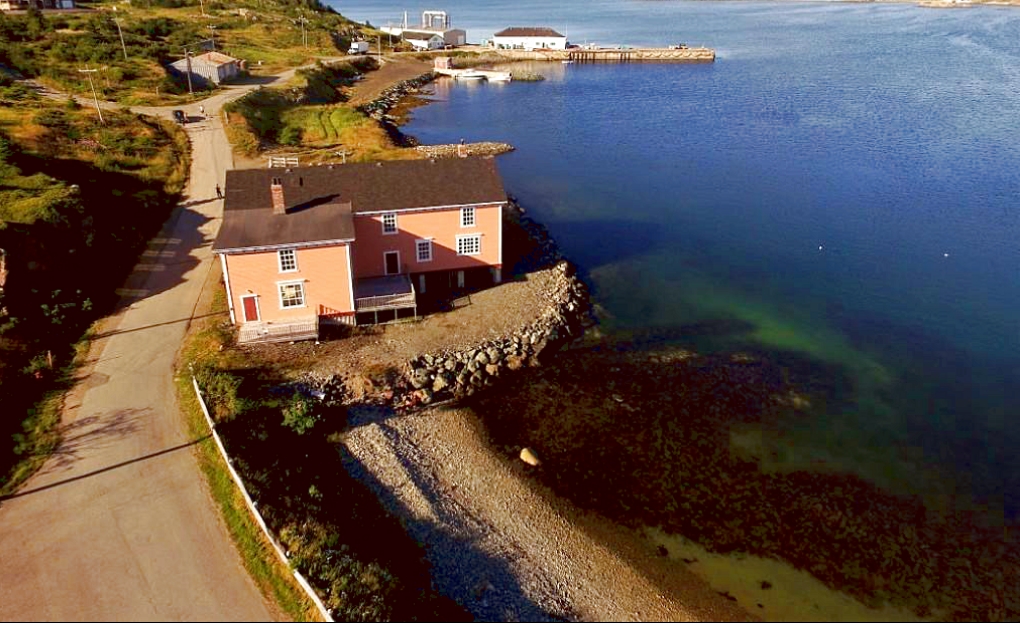 Photo Credit: East Coast Aerial
Stroll to secluded coves, historic sites, and the hot spots of Twillingate's early social life. Breathe the fresh air and enjoy the stunning seascapes as you meander around the North side of Twillingate Harbour. Traditional Newfoundland dance tunes will fill the air as your tour guide plays some old-time favorites on the tin whistle.
Stopping to view the unique architecture of historic Twillingate, your expert local guide will regale you with the legends of determined dancing, confederation speeches, and emergency responses – not to mention the controversies concerning liquor!
Your tour concludes at the ornate Masonic Temple – home of a secret society. While some stories made headlines in The Twillingate Sun, others have been sealed in secrecy.

Additional Info
For a more detailed itinerary and terrain description, please read our Complete Tour Information.
Additional information regarding appropriate clothing and footwear can be found at our Frequently Asked Questions.
For cancellation policies, refunds, and transfer fees, please read our Terms & Conditions.