Come celebrate, come listen to the Israeli super star singer, Gad Elbaz. Tickets complimentary or donation if possible.
About this event
In celebration of the only year round synagogue in the Laurentians, please join us for a virtual Gala in Tribute to our shul and in honor of Murray Dalfen, a major supporter and tireless worker on behalf of our congregation. We will be entertained by the renowned Israeli singer, Gad Elbaz in an evening of song and joy.
Admission is complimentary or, if possible, a donation would be appreciated. Hope to see you on June 22 at 7:00 p.m.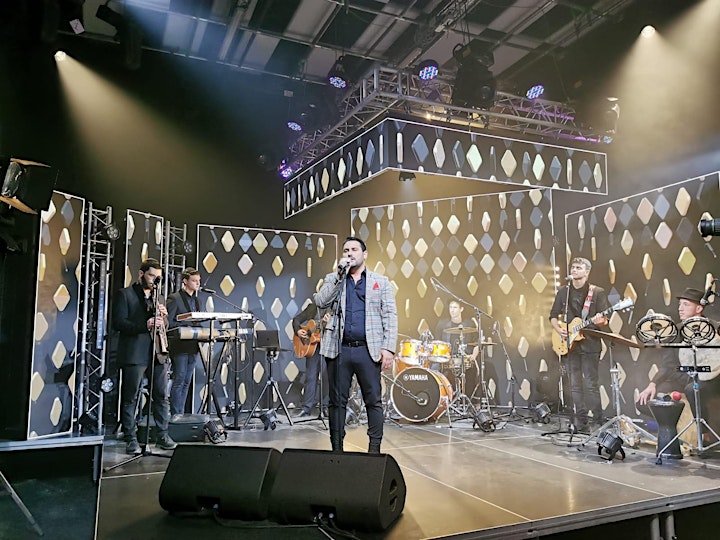 Photo of Gad recording House of Israel Gala Concert