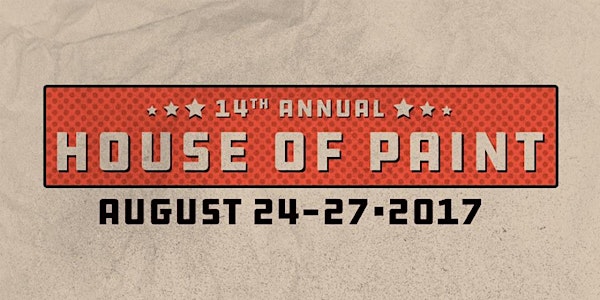 House of Paint 2017
When and where
Location
Brewer Park 100 Brewer Way Ottawa, ON K1S 5T1 Canada
Refund Policy
Contact the organizer to request a refund.
Description
As the largest growing urban arts event in the Nation's capital and one of Ottawa's fastest growing community events, the 14th Annual House of PainT Festival of Arts and Culture will celebrate hip hop under Dunbar Bridge in Brewer Park on August 24-27, 2017.
DJing, MCing, graffiti art and urban dance are the four pillars upon which House of PainT offers concerts, competitions, workshops and academic talks – elevating urban culture in Canada.
More than 200 graffiti artists, urban dancers, hip hop artists and DJs of all levels will gather underneath the Dunbar Bridge to celebrate and elevate hip hop culture. While thousands flock to House of PainT's breaking competitions, live concerts, artisan booths and outdoor food from local vendors.
HoP Friday under the bridge brings Bazaar Dance Showcase to Ottawa. The Main Event on Saturday will feature Dance battles, with a performance by festival Headliner, A-Trak on Sunday, Aug. 27 under the bridge. The Knowledge Conference rounds out the programming on Sunday, Aug. 27, featuring catering by Ottawa's beloved Chico's Hip Hop Brunch.

Sattlelight events and afterparties include the Ottawa DMCs, OG 500 Slam Poetry competition, Timekode x Dj Bear Witness (ATCR) boat cruise, a special edition of Waves, and more!

Join us for five days of celebrating and elevating hip hop culture in our Nation's capital! Full festival lineup will be available on our website - houseofpaint.ca