Description
100 Homes Penticton presents...
HOUSING FIRST EDUCATION EVENT
About This Event
In this workshop you will learn the core principles of the Housing First philosophy and what it means to be a Housing First worker, agency, and community. You will learn how to align with the Housing First model of service delivery and understand why this approach is being used across the Country as an essential strategy for ending homelessness.
Who Is This Event For
Community stakeholders, service providers, government employees (local, provincial, and federal), landlords, property managers, members of the business community, and media personnel wanting to learn more about how to discuss homelessness and Housing First are encouraged to attend.
Presenter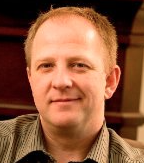 Wally Czech, Director of Training, Canadian Alliance to End Homelessness
Wally is a recognized expert and leader in Housing First and ending homelessness with over 15 years' experience in counselling psychology. Wally joins CAEH from Lethbridge, Alberta where he was the City's Housing First Specialist for 5 years and helped contribute to a 68% decrease in the number of people experiencing homelessness since 2009.
Wally was instrumental in developing the city's Housing First System of Care, where he provided the clinical and operational support to all funded Housing First programs. In addition he was responsible for ensuring best practices, program fidelity, training, and continuity of Housing First services. Wally has provided consultation and training to several communities in Canada with their efforts to develop their own Housing First models.
Notes
NO COST TO ATTEND. LUNCH PROVIDED. LIMITED SEATING. RSVP REQUIRED.
Sponsored by Canada's Homelessness Partnering Strategy- Rural & Remote Fund