Description
How a Cluttered Office Holds You Back: Tips & Tricks to Fix It with Kathleen O'Brien
This workshop will explore why your disorganized office or workspace could be holding you back, and what you can do about it. Reasons could range from time constraints, being too busy, or not knowing where to start. But disorganization could stall your career, make colleagues and clients question your ability to be in control, and worse, keep you in a state of frustration and low productivity. The importance of first impressions, and the pressure of today's employees and executives expected to perform at the top of their game, can affect our ability to stay organized. By sharing how people process information, and helping you find yours, a Professional Organizer who specializes in office organization will share her tips and tricks. Kathleen O'Brien, Principal Organizer of How It Stacks Up, will give you tools to reduce your stress level, find everything, and have a clear space to work, think, and plan.
Participants will also be led through some individual activities, and are encouraged to email a question or a photo of their messy workspaces to kathleen@howitstacksup.com to get personalized suggestions on how to get that space organized.
---
In this session participants will:
Understand how self-sabotaging habits can impact their productivity

Learn how to organize their desk, emails, and storage space to maximize productivity

Be introduced to systems and tools to help them stay organized

Feel inspired to tackle projects, and with little time invested, experience a tidy work area each morning
About Kathleen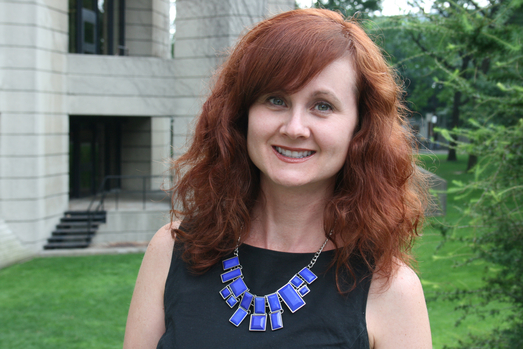 Kathleen O'Brien, Principal Organizer of How It Stacks Up
Having worked in various offices throughout her 25-year career, Kathleen knows how to make a workspace efficient, and thrives on helping people reset their work lives. Expertly trained by the Professional Organizers in Canada Association, she works with entrepreneurs, small business owners, employees, and executives to help people attain an ideal workspace. With a non-judgemental approach, Kathleen takes the time to listen to people's challenges, provide solutions, and watch them go from frustrated and stressed, to having peace of mind in their workspace.
---
What is Spotlight?
We know that staying up to date on today's big ideas and tomorrow's big trends is a job in and of itself.
As the world's first working, learning and growing store – we are excited to introducing Spotlight: a new community gathering and learning space. Spotlight will engage communities with knowledgeable experts to both inspire, inform, motivate and educate.
Spotlight is a space accessible to persons that use mobility devices. We encourage people from all backgrounds to participate in our public programming