Description
Artificial intelligence, A.I., robotics and machine learning are exponentially changing the way we work and the way we find work. Statistics Canada is predicting that automation will impact 30 to 40 percent of jobs in Canada. Join us for an interactive panel to discover what these changes will look like and how you can prepare yourselves and your clients to evolve with them successfully. You'll learn:
What organizations are doing right now to integrate AI into their recruitment process
What are the competitive advantages of AI
What are the impacts for your clients who are candidates for jobs, and how can you coach them in this new environment
Panelists:
Mitch Gudgeon
CoFounder, CEO
TalentFit AI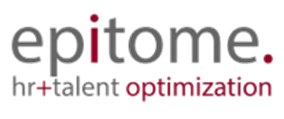 Organizer of How A.I.Platforms are Redefining the Recruiting Process
The Ontario Association of Career Management (OACM) is a not-for-profit association dedicated to advancing the knowledge, service delivery, and the livelihood of career management professionals across Ontario. 

Through our education curriculum, trainings, and networking events, our members gain the professional development they need to stay current and responsive to the emerging and evolving needs of their clients, the changing economic and socio-political conditions, and labour trends.

Our mission is to provide and offer educational, professional development, business learning skills, and peer support opportunities in everything we do. We believe that when our members have the support, resources, and skills behind them, their clients benefit and employers experience the difference.