How COPE Service Dogs Change Lives - 2021 BIAYR Educational Talk Series
Online educational talk about having a service dog after a brain injury
About this event
Brain Injury Association of York Region is pleased to present How COPE Service Dogs Change Lives
Join us to understand how COPE Service Dogs change lives! Pictures of puppies, puppies and more puppies!
About COPE Service Dogs
COPE Service Dogs are either bred by COPE, or adopted into the program at a very young age. COPE Service Dogs are trained for the purpose of supporting clients with primarily mobility disabilities. Our service dogs are specifically trained to meet high standard behavioural expectations and have the ability to perform a variety of tasks to mitigate their clients disability.
For the most part, COPE has trained Golden Retrievers, but has also worked with Labrador Retrievers, Standard Poodles and Barbets. The breeding and training program reinforces desired traits in a service dog, including work ethic, low arousal, low prey drive and good problem solving skills.
Our future service dogs are supported financially through donations and sponsorship; emotionally through loving volunteer puppy raisers; and by students and instructors who train the dogs to develop the skills they will need to support their future client.
The community is part of this circle as well, helping to socialize each service dog-in-training as they are introduced to diverse social situations and the helping professions, who help prepare them for their career.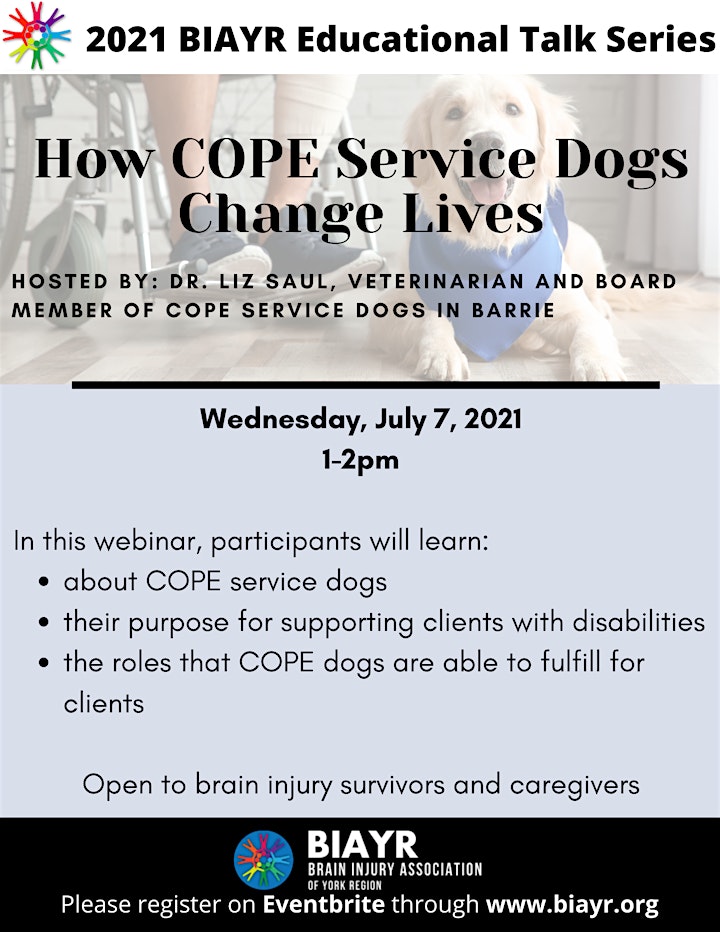 About Dr. Liz Saul:
Dr. Liz Saul is a small animal veterinarian who has moved into the Human Resource Management area. Currently she teaches people to communicate better with those they interact with on a daily basis. Liz specializes in mediating veterinary-related issues in North America and is a trained facilitator with the personality types tool Personality Dimensions. Liz has presented at multiple veterinary conferences and has been the key-note speaker for several non-veterinary organizations.
Liz has trained 17 service dogs for Dog Guides of Canada and is now on the Board of COPE Service Dogs in Barrie.
She can't wait to tell you what a difference COPE dogs are making in our area of Ontario!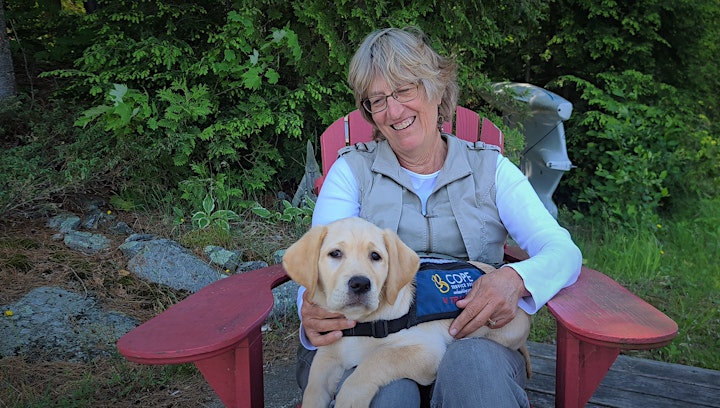 Organizer of How COPE Service Dogs Change Lives - 2021 BIAYR Educational Talk Series