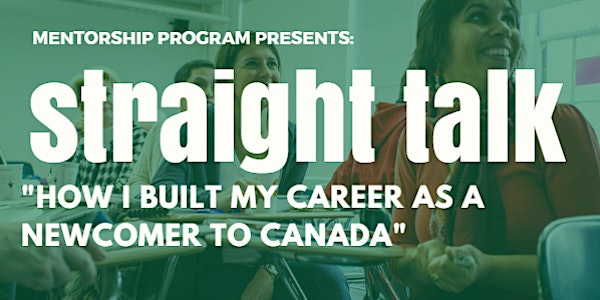 HOW I BUILT MY CAREER AS A NEWCOMER TO CANADA
By Lutherwood Mentorship Program for Internationally Trained Professionals
Date and time
Thu, May 25, 2017 3:30 PM - 4:30 PM EDT
Location
Lutherwood 30 Wyndham Street North Guelph, ON N1H 4E5 Canada
Description
Dina Zaki came to Canada in 2014 with 10+ years of experience in HR focusing on Talent acquisition and Recruitment acquired mostly in the Oil field and petroleum services sector. Canada was a big move to her and her family with a lot of new things to know and absorb. She decided to go to Conestoga College for HR certificate right after settling , then, after finishing school, she got a temporary placement at Cargill as a Recruiter that to a full time permanent job and now she is the Talent Acquisition and Foreign Workers Specialist at Cargill-Dunlop Facility.
"I think the key success factor for a newcomer to maintain a positive attitude regardless of presented circumstance, And have the ability to adapt to changing business environments and needs while keeping my determination, persistence and high level of enthusiasm" Dina Zaki
Straight Talk is a series of events promoted by the Lutherwood Mentorship Program for Internationally Trained Professionals. This series provides information about the Canadian work culture, networking techniques and personal branding skills for experienced immigrants that are building their career paths in Canada"
About the organizer
Lutherwood's Mentorship program brings together internationally trained professionals (ITPs) and trades people in Guelph-Wellington with local volunteer mentors in their field to gain a better understanding of the regional job market, establish valuable networking contacts and learn more about sector-specific language and professional practice in Canada.