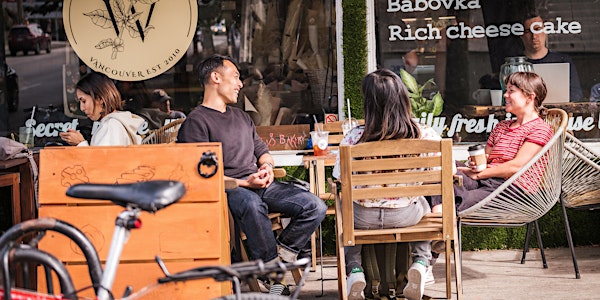 How Local Governments Create Climate Policy and How You Can Help
How can students play a role in critical climate policy development in the Vancouver area?
Date and time
Mon, Feb 13, 2023 4:00 PM - 5:00 PM PST
Location
Centre for Interactive Research on Sustainability 2260 West Mall, BC Hydro Theatre Vancouver, BC V6T 1Z4 Canada
About this event
The United Nations Intergovernmental Panel on Climate Change has stated that to limit global warming to 1.5°C, we will need to reduce carbon pollution outputs by 50% by 2030. Reaching that challenge will require multiple actions made by multiple players – including local governments. In this moderated conversation we will explore the policy being developed by local governments to catalyze a reduction in carbon emissions. Learn about the key actions being advanced, the challenges in the way, and opportunities a different future will create. Ask your questions and learn how students can play a role.
Join Matt Horne, Climate Policy Manager at the City of Vancouver, and Jason Emmert, Climate Change Policy Program Manager at Metro Vancouver, for a moderated discussion with Binoy Mascarenhas, Policy Practitioner and Adjunct Professor at the UBC School of Public Policy & Global Affairs. The session will wrap-up with reflections from student observer Audrey Choong.
Light refreshments will be served at the event.
This event is part of Climate Emergency Week at UBC, which seeks to convene and energize communities of climate action at UBC.
Join our events, workshops and activities during Feb 1-16, and take collective action for justice, people, and the planet.
https://climateemergency.ubc.ca/climate-emergency-week/
The event will be in-person in the Hydro Theatre located on the ground floor of the UBC Centre for Interactive Research on Sustainability at 2260 West Mall, Vancouver.